Why Melinda Gates' Recent Trip To New York Is Causing Such A Stir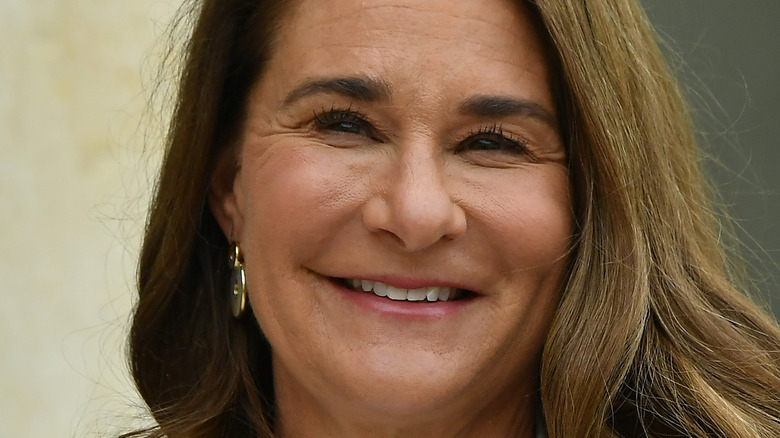 Aurelien Meunier/Getty Images
Melinda Gates has been making headlines since early May 2021, when news broke that she and husband, Microsoft founder and CEO Bill Gates, were divorcing after 27 years of marriage (via The New York Times). Since then, revelations have come to the surface, including information about Bill's affair with an employee that he admitted to, according to The Washington Post. Such a public divorce means when Melinda travels anywhere, the paparazzi are watching. On a recent trip she took to New York, onlookers were surprised by what they saw.
According to Page Six, Melinda was traveling with quite the security entourage surrounding her wherever she went, including six bodyguards using a total of three SUVs. A celebrity scene source told Page Six that the type of heightened security detail Melinda had is typically reserved for government officials, including presidents. During her trip, she was spotted at Bubby's, a Tribeca eatery, and enjoyed a stay in a downtown hotel.
This is why Melinda Gates may need heightened security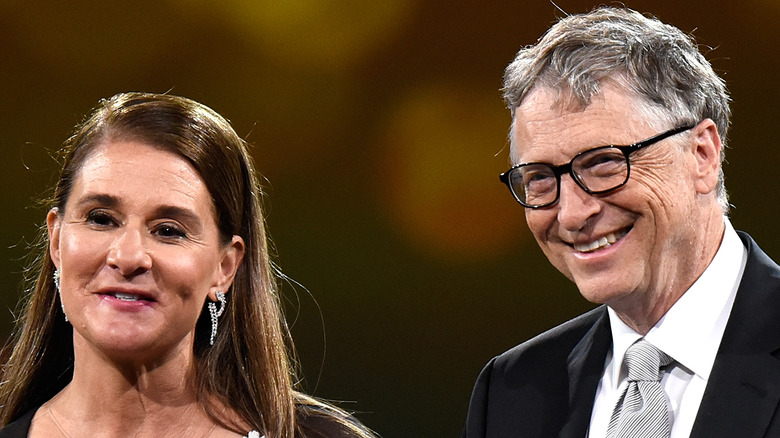 Kevin Mazur/Getty Images
While Melinda Gates is far from a head of state, she is an extremely wealthy woman in the middle of a messy divorce from one of the world's richest men, who is also a target of internet conspiracy theories. When the coronavirus pandemic began in 2020, social media posts went viral claiming Bill Gates had created the virus as a cover to implant microchips into humans via the vaccine. That claim could make Melinda vulnerable to conspiracy theorists as well, as some have a tendency to turn violent, according to The Washington Post.
In July 2021, it was also announced that Melinda would remain co-chair of the famed Bill and Melinda Gates Foundation for at least two more years, as of this writing. The foundation is a non-profit organization that has pledged $1.75 billion to pandemic response, including vaccine development. The Gates Foundation has come under attack for promoting vaccines by the anti-vaccination movement, something Bill Gates has pushed back on, telling Reuters in January 2021, "Nobody would have predicted that I and Dr. Fauci would be so prominent in these really evil theories. I'm very surprised by that. I hope it goes away."