Why Aubrey O'Day Is Leaving America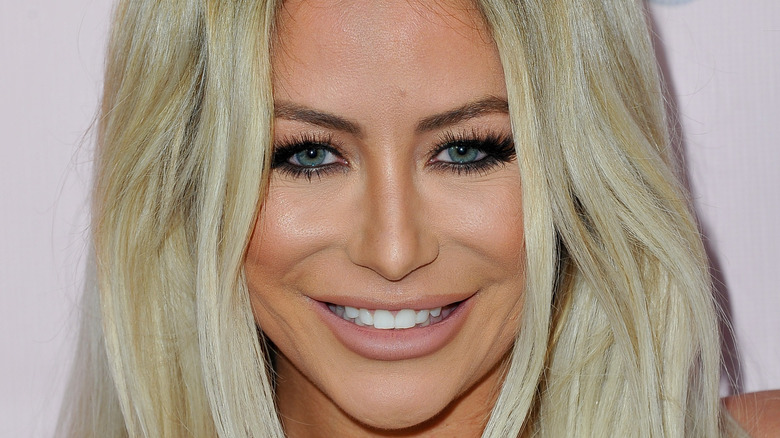 Allen Berezovsky/Getty Images
Aubrey O'Day is ready for a fresh start, and she's heading overseas to begin life with a clean slate. O'Day has been in the spotlight since 2004 when she appeared on MTV's "Making The Band" as part of the group Danity Kane, per E! Online. When the band broke up, O'Day embarked on solo music endeavors and appeared on several reality shows.
But as she was fulfilling her show biz dreams, O'Day was dreaming of something else: a life outside America. In a lengthy Instagram post shared on Sunday, July 11, the singer-songwriter shared that now, she's making that dream come true.
"For those of you who are friends, or have spent enough time on my Twitter over the years to get into my mind, you know I've been wanting to move out of the country for a while now, so.. I have! I sold my place in America and just boarded my flight to a new life," O'Day wrote.
So, where exactly is Aubrey O'Day headed?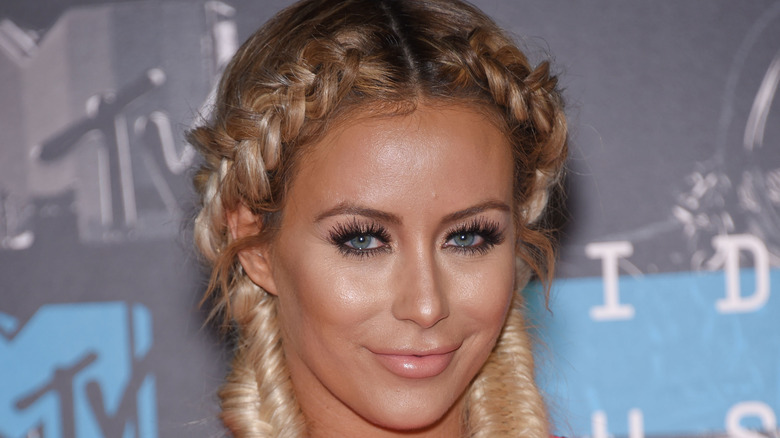 Shutterstock
Aubrey O'Day didn't specify where she's moving, but she did recently tweet a photo of her view from the plane as she traveled to Dubai.
In her aforementioned Instagram post, O'Day shared that traveling and living abroad has been on her bucket list since she was 17 and did a college semester at sea, which sparked her interest in joining the Peace Corps someday. "I promised myself that I would take a stand and implement change for the injustices I witnessed all over the world, and I just knew I would use my voice to make an impact!" O'Day wrote. "Now that said.. I've definitely lived every last thing on my many bucket lists growing up, and my unrestrained perspectives definitely make an impact (whether it be the one intended/deserved or not, but I need a more profound purpose at this stage of my life than what I've learned so far." 
Although it's unclear whether O'Day plans to spend some time traveling or put down roots in a new country, she shared a message with her fans who may be feeling the urge for adventure and new experiences as well. "Just jump and the net will appear," she urged readers. 
We'll have to follow along to see where life takes O'Day — but we're willing to venture a guess that it'll be somewhere amazing.