The Truth About Aubrey O'Day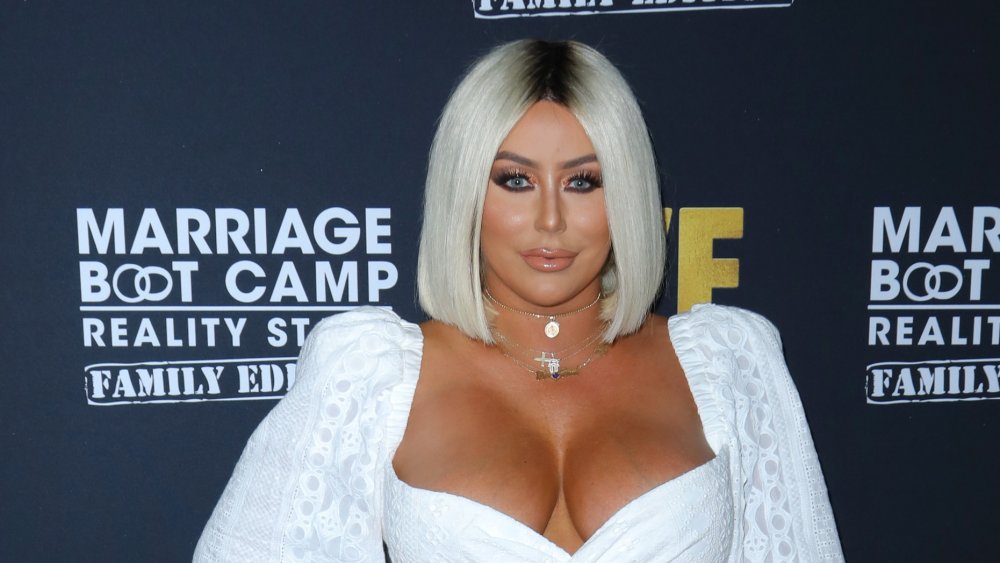 Jc Olivera/Getty Images
Many Americans took to social media in the wake of the final 2020 presidential debate between President Trump and Joe Biden. Aubrey O'Day, reality star, influencer, and member of girl group Danity Kane, was one such commentator. O'Day's issue, however, wasn't necessarily the candidates' behavior or even the blatant lack of attention paid to the most pressing issues facing the country. Rather, she wanted to set the record straight about the Trump family at large.
O'Day allegedly had an affair with Donald Trump Jr. back in 2011, while he was still married to ex-wife Vanessa Trump. She even described him as her "soulmate" in an interview with People. Although it seemed like the reality star was going to be backing President Trump in the election, she recently retweeted a joke by Biden about the infamous fly moment during the first debate. Now, with her latest comments, it seems there's no love lost between O'Day and the Trump family. 
Refinery 29 reports that, in a series of since-deleted tweets, O'Day argued that President Trump has some nerve attacking Biden's family considering their own dirty laundry. She capped her tweets off with a simple promise, "I have the receipts." O'Day claimed to have "so many receipts" for all the ways Don Jr. really feels about his father, admitting, "these videos of him get harder and harder to watch," referring to clips of Don Jr. glorifying the President's work thus far. 
Aubrey O'Day isn't one to shy away from conflict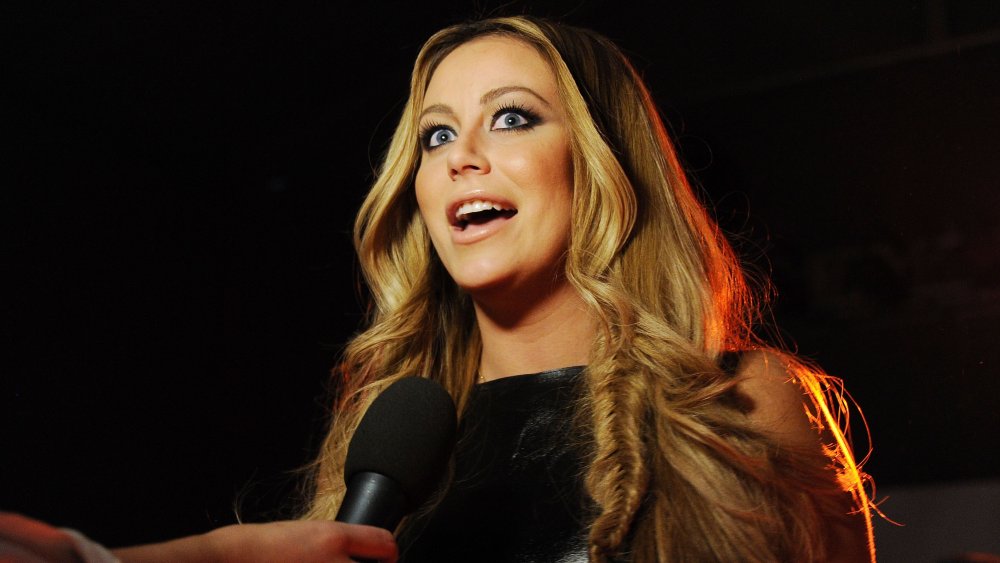 Jason Kempin/Getty Images
O'Day's rant is nothing new, considering the reality star isn't known for being one to hold her tongue. She called out her former boss Diddy on Twitter, posting, "Diddy has mismanaged artists & stolen their money his whole career (including Danity Kane), and now he is showing up with 18 days left before the election to get Trump out of office. When I was on Apprentice, Trump used to tell me DAILY how him and puff are good friends." 
She also hit back after unflattering paparazzi photos were shared of her looking much less glamorous than usual. Again, O'Day took to Twitter to set the record straight, arguing, "It's so sick what ppl will do for click bait! and that my lawyer needed this photo to defend me against it ... when is this industry going to stop abusing women's bodies!" alongside a shot of her from that very day, to prove what she actually looks like. Clearly, O'Day isn't shy about making her thoughts known so we can likely expect more truth bombs in future.