The Bachelorette's Justin Glaze Is Apologizing. Here's Why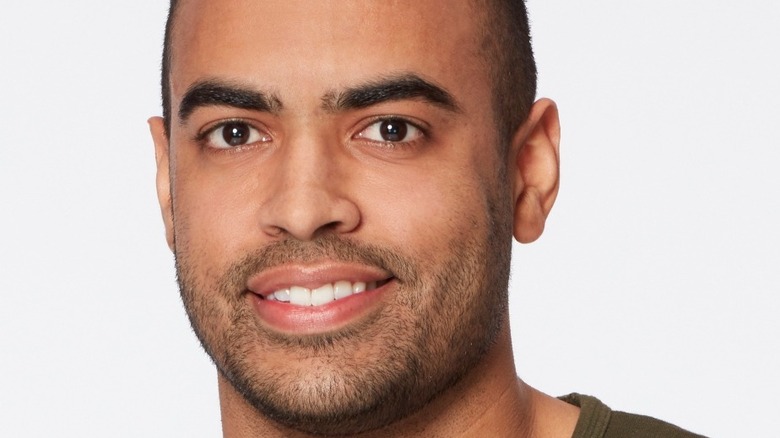 Craig Sjodin / ABC
Justin Glaze, a contestant in this season of "The Bachelorette" has apologized for past offensive tweets. The tweets, which were written between 2009 and 2011 when Glaze was a teenager, surfaced on Reddit over the weekend. The tweets show Glaze using the homophobic slurs and making insulting comments about Black women (via People).
On Monday night, Glaze appeared on the Bachelor Happy Hour, hosted by former bachelorette Becca Kufrin and guest co-hosted with Tayshia Adams, and addressed his past social media posts.
"I have no issue with owning up and apologizing from the bottom of my heart for the really hurtful words that I used," he said in the podcast that aired Monday night (via Page Six). "What I said was ignorant and hurtful then [and] it's ignorant and hurtful now."
The 27-year-old investment sales consultant quickly became a fan favorite for his facial expressions and reactions to the drama unfolding on the show. While some wondered about the connection between him and Katie Thurston, the two shared their first one-on-one date on this week's episode of "The Bachelorette."
A look through old social media posts before the show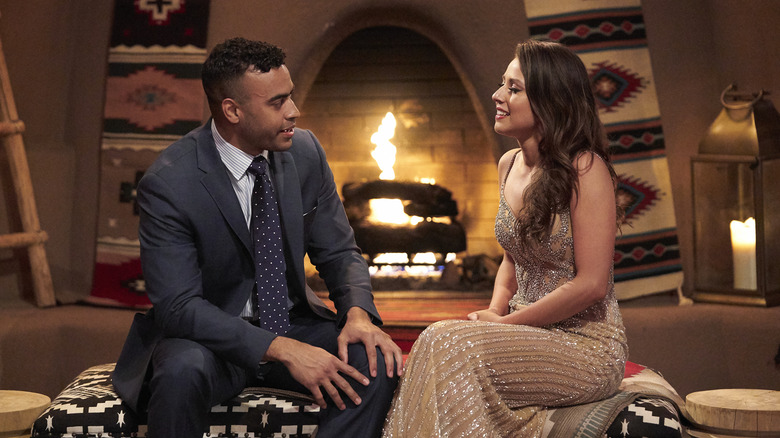 Craig Sjodin / ABC
Growing up in the social media age, fans of the show were surprised he hadn't scrubbed these past Tweets before coming into the show knowing how past contestants in the show have also come under fire for offensive social media posts (via Distractify). Last season of "The Bachelor" was largely overshadowed by contestant Rachel Kirkconnell's racist and offensive social media posts. What ensued was what many believed to be a much-needed conversation about race within the franchise.
During the podcast, Kufrin asked Glaze about his thought process before going into the show, and whether or not he considered deleting offensive posts. While Glaze did say that he thought about going through his social media pages, he never considered himself an avid Twitter user to go through his old Tweets. 
"Maybe I was just giving myself too much credit, and the person who I am now, because I would never utter those words," he said in the podcast. "It didn't cross my mind [to look through my old Tweets]."
Taking accountability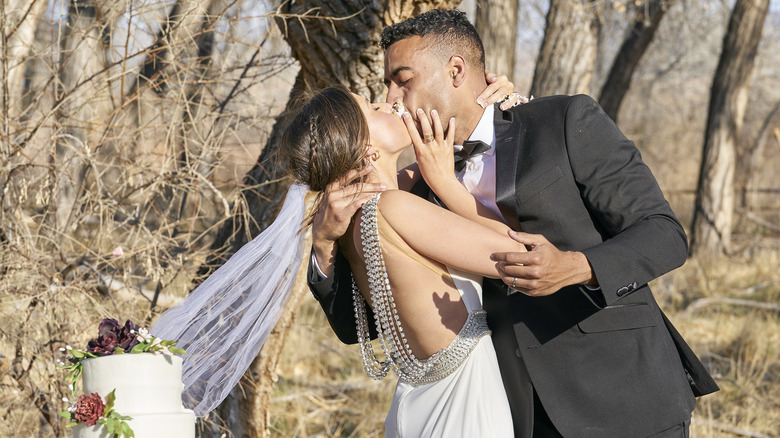 Craig Sjodin / ABC
Still, Glaze is continuing to take accountability for his past tweets through present actions. 
"One of the biggest takeaways for me was just my personal growth, and one of those things is being able to hold myself accountable, which is something that historically I wasn't able to do," he told Kufrin and Adams on the podcast (via People). "The last thing that I want to do is run from it," he continued. "That's not who I am. I just want to speak from the heart, and hopefully, people will get an understanding of where I was then versus where I am now."
At the end of the episode, Kufrin and Adams praised Glaze for continuously putting in the work to be a better ally. Unlike other contestants who've also been called out for offensive tweets, the hosts of the Bachelor Happy Hour podcast recognized that Glaze had been actively working to become a better ally.
Yet Glaze knows there's still work to be done. "This is kind of a wake-up call to let me know that I need to continue to put that work in and continue to devote my time to these groups that need the allyship and need the support," he added.