Don Cheadle's Emmy Nomination Has Twitter Divided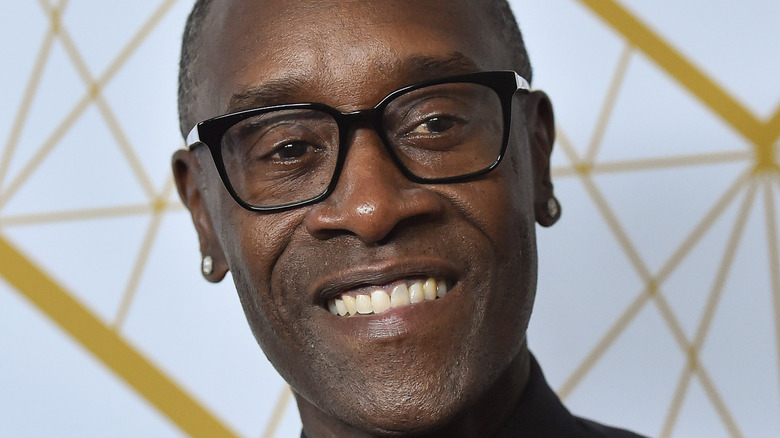 Shutterstock
The superhero series "The Falcon and the Winter Soldier" managed to secure an Emmy Award nomination, and it's left some viewers conflicted. Don Cheadle has played the Avenger War Machine — also known as James Rhodes — in the Marvel Cinematic Universe since 2010, and he made a brief appearance in the first episode of the Disney+ series. According to The Hollywood Reporter, Cheadle was nominated for the guest actor in a drama series category. When the 2021 Emmy Award nominations were announced July 13, 2021, some social media users on Twitter questioned Cheadle's nomination, not because of his talent but because his appearance on the show only involved so few scenes. 
While most reactions were supportive of Cheadle, fans of the show were dismayed neither of the series' lead actors received acting nominations. "Don Cheadle getting an Emmy nom for Falcon and the Winter Soldier while (Anthony) Mackie and Sebastian (Stan) got nothing has me screaming," wrote one user. Another tweeted, "Don Cheadle's one scene in Marvel Studio's 'Falcon and the Winter Soldier' was so good, he got nominated for #Emmys Best Guest Actor in a Drama Series!"
This isn't Don Cheadle's first Emmy nomination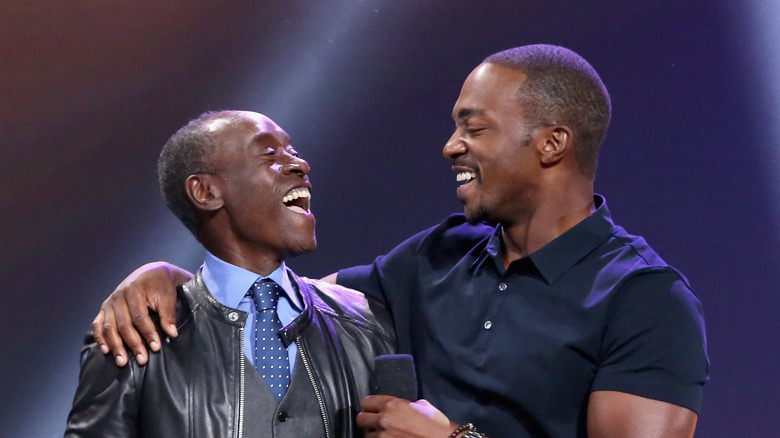 Jesse Grant/Getty Images
According to his IMDb profile, Don Cheadle is a celebrated actor with 115 award nominations and 36 wins to his credit. His appearance in "The Falcon and The Winter Soldier" marks his 10th Emmy Award nomination. He has been nominated for outstanding lead actor in a comedy series six times for roles in "House of Lies" and "Black Monday." He was also a lead actor nominee for an Oscar in 2005 for his role in the film "Hotel Rwanda," proving his talent hasn't gone unnoticed through the years. 
After his Emmy nomination was announced, Cheadle himself took to Twitter, writing, "thanks, well wishers. sorry, haters. agreed, (shrug emoticon)ers. i don't really get it either. buuuuuuuuuut on we go ..."
Regardless of what social media users think, Cheadle's appearance on the show was memorable for fans of the Marvel universe. In one of the opening scenes of the show, Sam Wilson (Anthony Mackie), also known as Falcon, decides he's not worthy of donning the Captain America shield that Steve Rogers gifted to him at the end of "Avengers: Endgame" and donates it to the Smithsonian. Col. James Rhodes attends the ceremony and offers encouraging words to Sam, commenting, "The world's broken. Everybody's just looking for somebody to fix it." 
The nomination isn't the only good news for the actor. He and his longtime partner also recently married.