Why Anthony Mackie's Comments On A Winter Soldier Romance Have Fans Fuming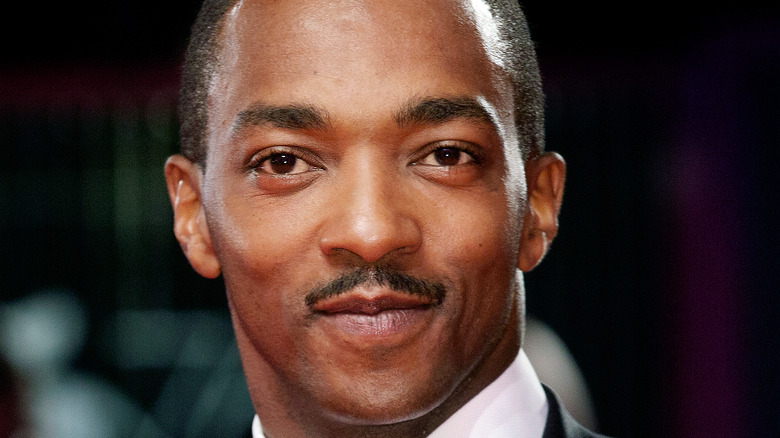 Shutterstock
While many fans of "The Falcon and the Winter Soldier" have been hoping for a potential romance between the two titular characters, Anthony Mackie, who plays the Falcon on the hit Disney+ show, isn't on board when it comes to a possible onscreen romance between his character and Sebastian Stan's Winter Soldier. In fact, he called the idea an "exploitation of homosexuality."
"So many things are twisted and convoluted. There's so many things that people latch on to with their own devices to make themselves relevant and rational," he told Variety, adding that, "It used to be guys can be friends, we can hang out, and it was cool. You would always meet your friends at the bar, you know. You can't do that anymore, because something as pure and beautiful as homosexuality has been exploited by people who are trying to rationalize themselves."
But Mackie, who is now taking on the role of Captain America after Chris Evans hung up his shield at the conclusion of "Avengers: Endgame," is interested in showing off his character's sensitive side. "There's nothing more masculine than being a superhero and flying around and beating people up," he explained. "But there's nothing more sensitive than having emotional conversations and a kindred spirit friendship with someone that you care about and love."
Anthony Mackie isn't interested in an onscreen romance with Sebastian Stan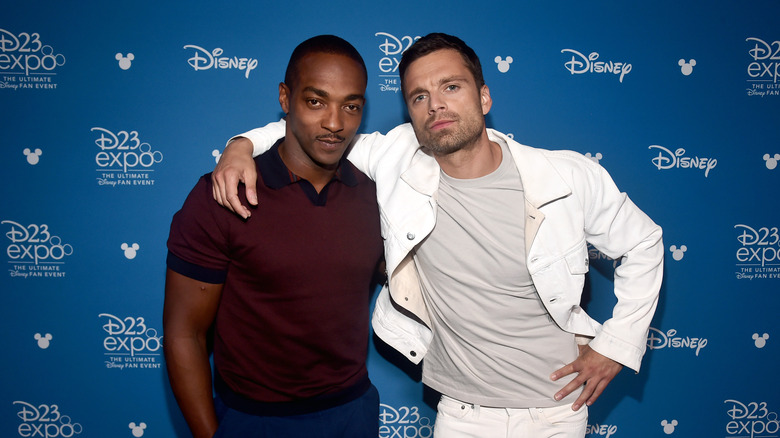 Alberto E. Rodriguez/Getty Images
While Anthony Mackie is ready to take up Captain America's shield, he isn't interested in his character pursuing an onscreen romance with Sebastian Stan's Bucky Barnes (aka the Winter Soldier). And his recent comments have outraged many Marvel fans.
"Anthony Mackie waited until pride month to talk about how annoying it is for gay people with virtually no representation in the MCU to head [canon] their faves as gay," a fan wrote on Twitter, while another also posted on Twitter, "please stop asking about gay shipping in 2021 i would prefer to be blithely unaware that Anthony Mackie is so uncomfortable with queer readings of his character that he thinks he can't hang out at a bar with his dude friends."
Mackie has yet to respond to fans' reactions, and Disney+ hasn't announced if there will be a second season of "The Falcon and the Winter Soldier." Mackie, however, he is prepping to play the title role in the next "Captain America" movie. In fact, he wants to hold on to the role a lot longer than his predecessor, Chris Evans.
"I hope the next two decades, that's what I'm hoping for," he said, according to Cinema Blend. "So if I can be 65 and still doing this, I'm crushing it."