Inside Mel Gibson And Donald Trump's Relationship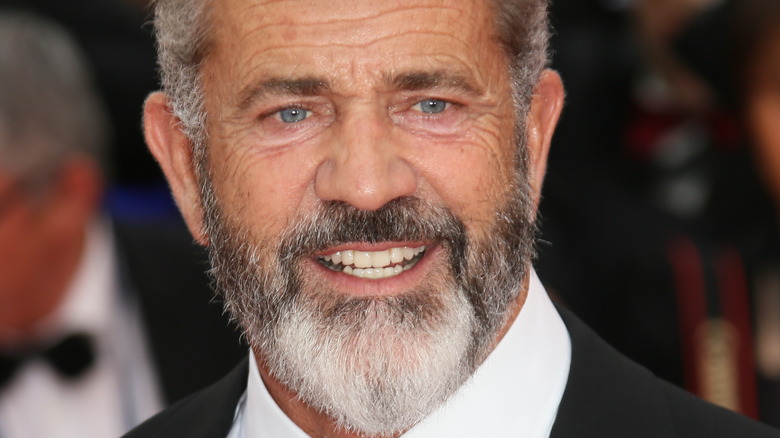 Shutterstock
Mel Gibson is an American actor and director known for such movies as "Braveheart," "Conspiracy Theory," and "Random," per IMDb, and he was even rumored to be directing "Suicide Squad 2" at one point. He was the first person to ever be awarded the title of Sexiest Man Alive, but his personal political opinions might not be as attractive.
Gibson doesn't share his political views directly with fans or the media, but they always seem to come to light. In the '90s, actor Winona Ryder accused Gibson of speaking anti-Semitic and homophobic slurs (via The Sun). He specifically called her, a person of Jewish heritage, an "oven dodger," an anti-Semitic slur dating back to the Holocaust. On his homophobic comments, Ryder explained, "We were at a crowded party with one of my good friends, and Mel Gibson was smoking a cigar, and we're all talking and he said to my friend, who's gay, 'Oh wait, am I gonna get Aids?'" 
Then, in 2020, the star said, "Political correctness to me is just intellectual terrorism. I find that really scary, and I won't be intimidated into changing my mind," according to The Sun. When asked, he didn't reveal who he voted for in the latest presidential election, saying that he likes the anonymity that comes with voting. He's left it unclear if he supports former President Donald Trump, but a recent video might give the curious a solid answer.
This is why the internet thinks Mel supports the former president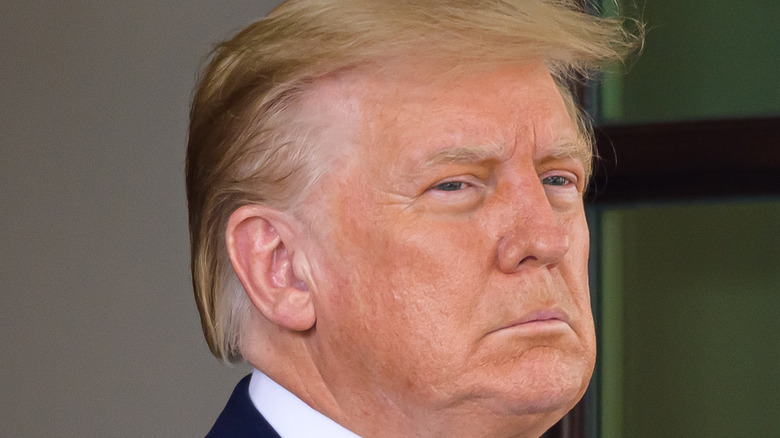 Shutterstock
In 2020, Mel Gibson kept his political views to himself, but in 2021, the actor is apparently not afraid to show his support in public. On July 10, a video featuring Mel Gibson hit the internet and went viral. In it, Gibson is in attendance at the UFC 264 fight between Dustin Poirer and Connor McGregor, and the actor appears to salute Donald Trump, who was also in attendance (via Newsweek). 
The video shows Gibson saluting Trump as the former president walks past him with his security detail. Fact-checking website Snopes later validated the video. Gibson's salute and support of Trump may come from Trump's current lawsuit against Facebook and Twitter. The former president claims the platforms are in violation of his First Amendment rights by suspending his access, which occurred after the January 6 riots in Washington D.C. 
And while Gibson may support Trump's lawsuit, he's not interested in sharing his opinions on the matter or anything political. "Who the hell cares what I think? I'm not an expert — what am I qualified to talk about?" Gibson declared regarding political correctness, voting, and freedom of expression on Fox News in 2020, via Yahoo News. While he may feel less of a yearn to show his political alignments, the actor has now seemingly made it public that he supports Donald Trump.