Here's The Sad Reason Drew Barrymore Was Emancipated As A Teen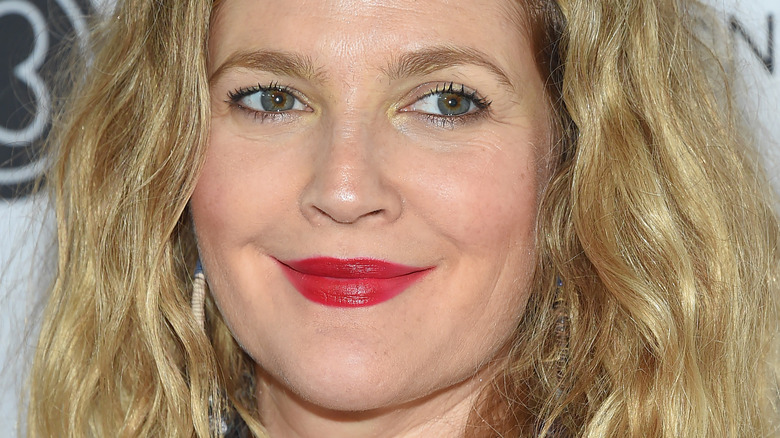 Shutterstock
You probably remember actress Drew Barrymore from her iconic role in "E.T." She actually got her start in a dog food commercial before turning 1 year old, and her silver screen debut came at age 5 in the sci-fi horror movie "Altered States," The Guardian reported. A child star, she grew up and continued creating a successful career with at least 77 acting credits and dozens of producing credits (via IMDb). However, things didn't go smoothly for Barrymore growing up. By age 7, she had been dabbling in alcohol, and before she even became a teenager, Barrymore ended up with a drinking problem.
At the tender age of 13, the recognizable star — whose parents, John Drew Barrymore and Ildiko Jaid Mako Barrymore, also acted (via Biography) — ended up in the hospital after cutting her wrists. The incident came after several years of partying at Studio 54 with her mom, who'd also become her manager. Sadly, by the time she turned 14, Barrymore petitioned in court to divorce her parents, who'd split up when she was 9. "I didn't really have parents," she told More magazine in the February 2015 issue (via Biography). "... In a way, maybe that was a detriment to my youth, but it'll be the biggest asset to my adulthood." There's a surprising reason why Barrymore felt she needed to be emancipated, and it's probably not what you think.
If you or anyone you know is having suicidal thoughts, please call the National Suicide Prevention Lifeline​ at​ 1-800-273-TALK (8255)​.
The unexpected advice Drew Barrymore received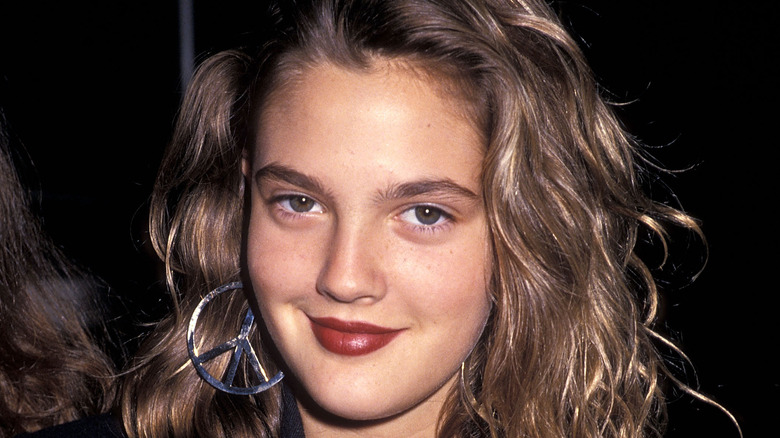 Ron Galella, Ltd./Getty Images
After Drew Barrymore's hospitalization at 13,her mother committed Drew to a psychiatric ward for 18 months, per Today. However, Barrymore holds no ill will toward her mother. "I was in a place for a year and a half called Van Nuys Psychiatric, and you couldn't mess around in there," Barrymore said. "If you did, you'd get thrown either in the padded room or get put in stretcher restraints and tied up." 
Interestingly, her time at the institution is the reason why the actress sought emancipation at age 14. She separated from her parents at the recommendation of staff at the institution, which led to her becoming a legal adult four years earlier than most people, and her mother even supported the move. That led to Barrymore living on her own, and she told The Guardian, "I had no idea how to run an apartment at 14. There was fungus growing everywhere. It was a disaster. It was in a dangerous neighborhood, and I was so scared to sleep. I had bars on the window and alley cats ... 30 feet away. I was so terrified." 
Barrymore eventually figured out how to run a household and began getting jobs again at age 17. In addition to working hard, Barrymore said she "really lived" life from age 20 to 35, enjoying travel, friends, and relationships (via The Guardian). Additionally, she started her own production company called Flower Films and wrote a book called "Wildflower."
Drew Barrymore seems to be in a peaceful place in life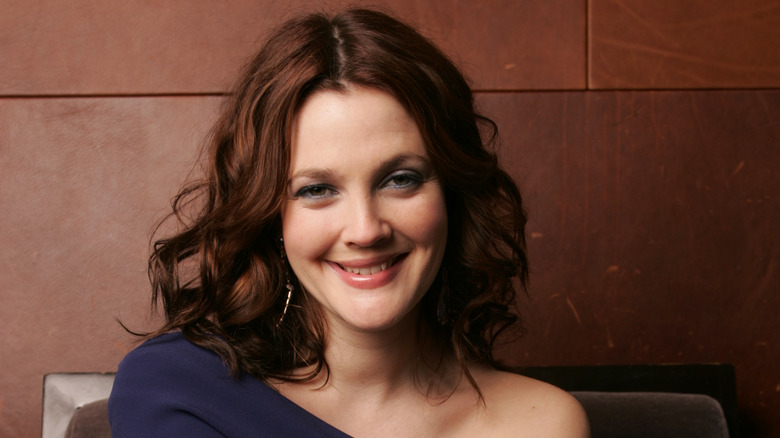 Todd Plitt/Getty Images
Drew Barrymore, who comes from seven generations of entertainers dating back to the 1700s (via Biography), had two children — daughters Olive and Frankie — with her third husband, art consultant Will Kopelman, whom she divorced in 2016. Despite not having a solid role model in her mom, Barrymore said, "I knew I would not repeat the mistakes of my parents. I knew I would never do that to a kid. I wouldn't not be there, or put them in too-adult circumstances. I knew I'd be very traditional, or I would not do it. I would never have had children unless I was incredibly stable, and willing to put them first" (via The Guardian).
Per People, Barrymore posted a throwback on Instagram and wrote, in part, "I must say a huge thank you to my mother. As I say in the acknowledgements [of her book], 'thank you for my life. I am ever so pleased to be here!'" Asked if she's in contact with her mother, Drew Barrymore said, "I'm really glad there is healing there. I feel goodness toward my mom" (via Today).