Why Catt Sadler Is Warning Fans To Continue Wearing Masks
George Pimentel/Getty Images
Entertainment reporter Catt Sadler is urging people to be vigilant against coronavirus after contracting COVID-19 despite being fully vaccinated against the virus. According to People, Sadler explained that she caught COVID-19 while caring for someone who is yet to be vaccinated and had assumed the person in question had been suffering with the flu. 
Speaking to her followers, Sadler took to Instagram to warn people that "the pandemic is very much NOT over." Referencing the highly contagious Delta coronavirus variant, she continued, "Delta is relentless and highly contagious and grabbed ahold of me even after getting vaccinated ... I'm one of many breakthrough cases that we are seeing more of each and every day."
The entertainment reporter, who has been self-isolating at home, went on to warn her followers of her severe symptoms, including two days of fever, head throbbing, extreme congestion, serious fatigue, a lack of energy, and "even some weird puss coming out of my eye."
COVID-19 vaccines are not 100% effective against the virus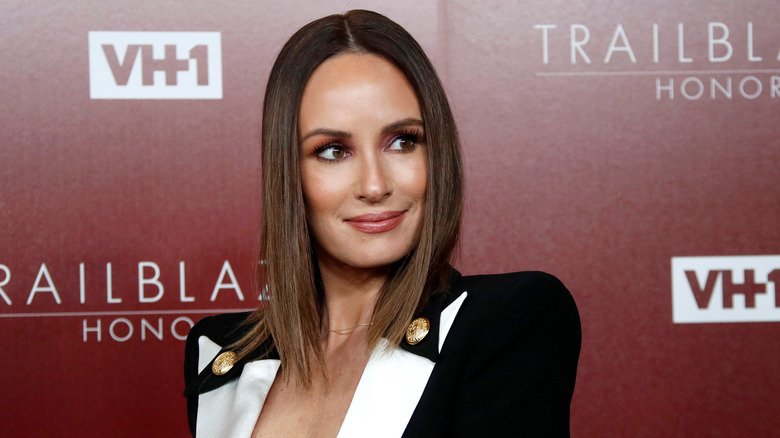 Shutterstock
According to the Centers for Disease Control, contracting coronavirus after getting fully vaccinated is unusual. However, it is possible and "breakthrough cases" such as Sadler's are "expected" because COVID-19 vaccines are not 100% effective against the virus. 
These rare breakthrough cases are generally asymptomatic, and those who are fully vaccinated are significantly more protected against severe illness brought on by coronavirus that could eventually lead to hospitalization or even death. As it stands, the CDC report that just 0.00003% of vaccinated people have been hospitalized with COVID-19.
Speaking on Instagram, Sadler continued, "If you are not vaccinated and not wearing a mask, I assure you you don't want to feel like this and not only are you bound to get sick eventually you'll be spreading it to others." 
Closing off her statement, the reporter urged fellow vaccinated people to not "let your guard down," and encouraged them to take "the extra precaution" of wearing a mask. "I'm no MD but I'm here to remind you that the vaccine isn't full proof," she concluded.