The Mascara That Cindy Crawford Swears By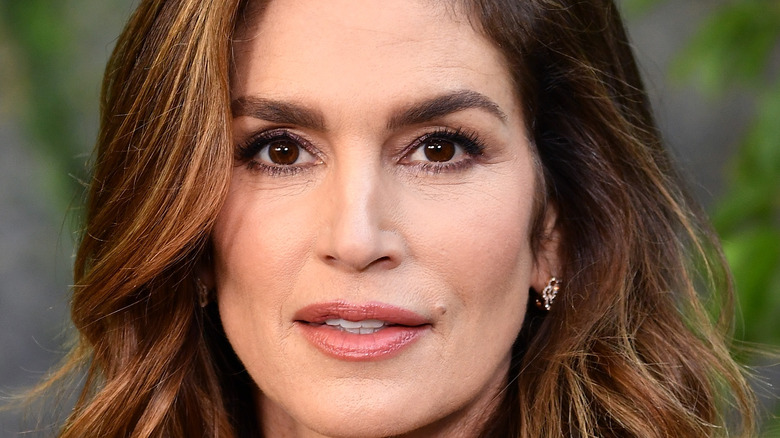 Pascal Le Segretain/Getty Images
We may receive a commission on purchases made from links.
Cindy Crawford is one of the biggest supermodels of all time, even if readers of a certain age may know her better as "Headmistress" from Taylor Swift's "Bad Blood" music video (via Instagram). Despite being one of the undisputed most beautiful people ever to grace our planet, Crawford remains impressively humble and honest about where she truly gets "it" from, telling Into the Gloss, "Beauty, to me, is really about two things: confidence and passion." 
In fact, the legendary supermodel argued there's no such thing as a beauty secret, since after decades of working in the industry, Crawford is only too happy to share everything she's learned. When it comes to self care, she noted, "I find that if you have fun with it, it's easier to see as a treat rather than a chore." Crawford might be wealthy enough to indulge in whichever products she likes, but the iconic beauty is also a loud and proud fan of drugstore picks, too. 
The legendary supermodel will not be swayed from this drugstore fave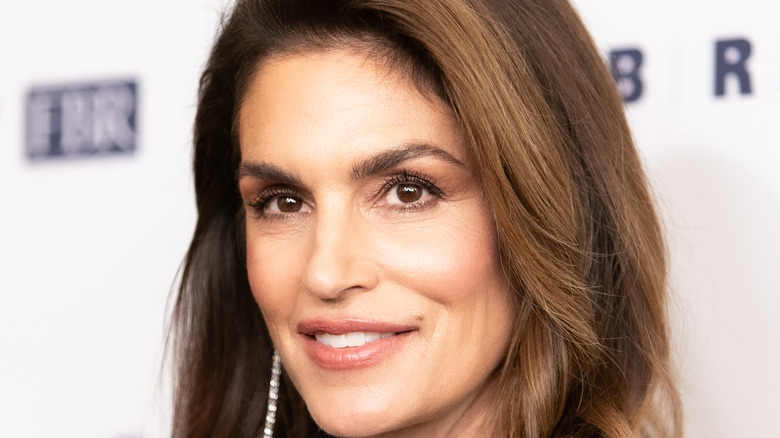 John Wolfsohn/Getty Images
As supermodel Cindy Crawford told Vogue, although her beauty routine has evolved over the years, particularly as she's gotten older, there's one thing she will never change and that's her go-to mascara: Maybelline's Lash Stiletto variety. Pick up a pot yourself for just $7.49 from Amazon. Crawford explained, "What I like about this mascara is the brush," adding, "I don't do bottom mascara, because it drops on me, because I have really long lower lashes. So, unless I'm on a shoot, I just keep it on top." Even if she opts for little makeup elsewhere, the iconic beauty keeps her lashes looking fierce with this reasonably priced Maybelline fave.
InStyle noted the mascara's formula includes biotin, which is the imperative ingredient in hair growth products, alongside conditioning agents panthenol and jojoba oil, with added hydrolyzed silk, rayon, and hydrolyzed corn starch, all of which work to extend lashes and build much-needed volume too. Unsurprisingly, the Amazon reviews are almost universally positive, with an average of 4.5 out of 5 across more than 5,000. As Crawford reasoned to Byrdie, she prefers to spend money elsewhere, advising, "You can get a less expensive mascara, you can get a less expensive lip gloss or nail polish, but anything that's actually on your skin is worth investing in."