How Many Homes Does Adele Own In Beverly Hills?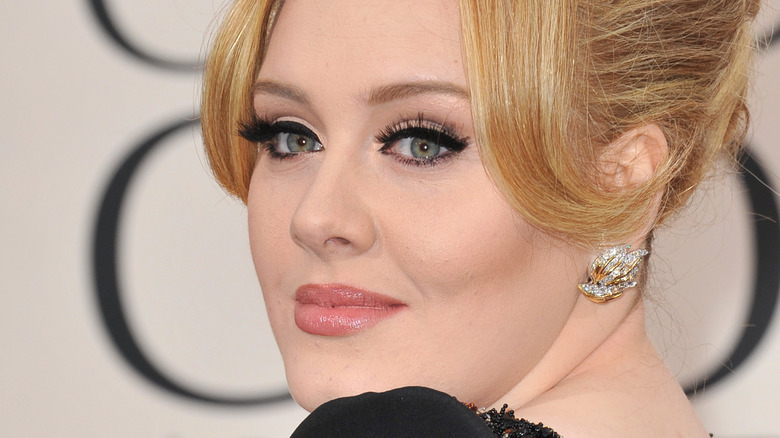 Shutterstock
Over the years, Adele has owned properties and lived in spots such as a mansion in West Sussex, a beachfront home outside of Brighton, a house plus the one next door in Kensington, a getaway in Malibu, a New York City penthouse, and a Tudor in a rural area of the U.K. (via loveproperty.com). She also, of course, has places in Beverly Hills, California ... but just how many?
In 2016, the acclaimed singer bought a Beverly Hills house with four bedrooms, six bathrooms, and a pool. In 2019, Adele split up with Simon Konecki, with whom she shares a son, Angelo. They announced their separation that year, and their divorce was finalized in March 2021, as reported by Us Weekly. To keep the family close as they shared joint custody, Adele bought a nearby house from Konecki, which boasts two more bedrooms than the first one (via Daily Mail).
Adele's newest home has a wine cellar, pool, and treehouse
Now, Adele has purchased a third Beverly Hills home, which is right next to her other two and which was bought from Nicole Richie and Joel Madden, who became the owners in 2015 (via Daily Mail).
As seen via Lonny magazine, the singer's new residence is full of luxurious features: There are charming elements like French doors and a garden, there is an open-concept kitchen with marble countertops, there is a wine cellar, and, on the 17,000-square-foot lot, a pool, a treehouse, and a gazebo can also be found.
Adele's three Beverly Hills homes are located in Hidden Valley, and of the 33 properties found in this gated community, 11 are owned by very notable celebrities like Cameron Diaz and Benji Madden, Penelope Cruz and Javier Bardem, Nicole Kidman and Keith Urban, Katy Perry, Zoe Saldana, and Ashton Kutcher and Mila Kunis, making this one star-studded and drool-worthy neighborhood.