Did Priyanka Chopra Intentionally Ignore William And Kate At Wimbledon?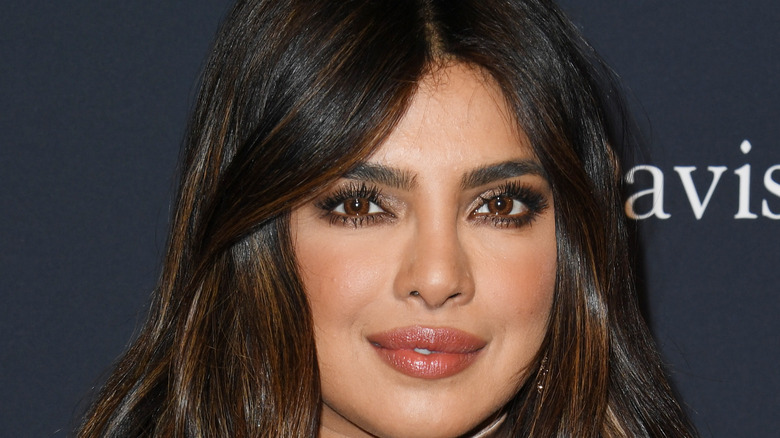 Jon Kopaloff/Getty Images
Wimbledon 2021 is upon us and, as usual, there are just as many eyes on the famous types in attendance as there are on the tennis being played. As Forbes noted, many A-listers have been spotted courtside, including relatively new couples including Pete Davidson and "Bridgerton" star Phoebe Dynevor, Philadelphia 76ers' Ben Simmons, who just went public with his British television host girlfriend, Maya Jama, by kissing her in front of the cameras, and Tom Cruise and rumored girlfriend Hayley Atwell. 
Elsewhere, Hugh Grant, Eddie Redmayne, and Benedict Cumberbatch were all spotted taking in the action too while decked out in their finest, of course. Given Wimbledon is a fairly fancy, upper class event, the royal contingent was also out in force. Notably, Kate Middleton was spotted sharing a laugh with husband Prince William, and the crowd gave the couple a round of applause as they entered the arena and sat in the royal box. Fellow celeb Priyanka Chopra, however, appeared to have no time for the Cambridges. 
Priyanka Chopra was distracted during the moment in question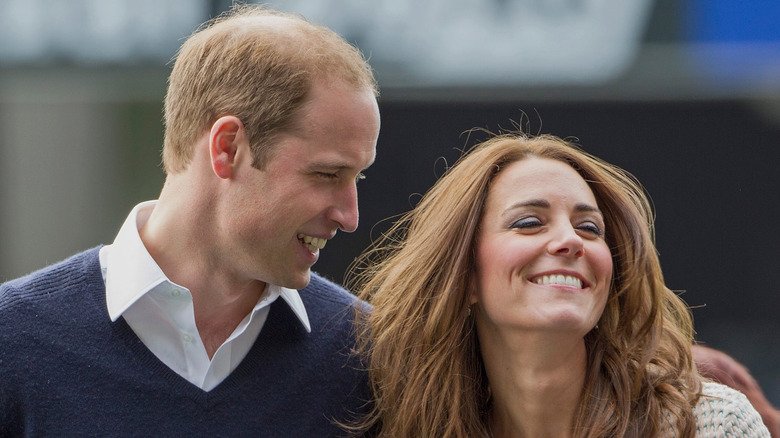 Pool/Getty Images
As Cosmopolitan reported, actress Priyanka Chopra attended the Wimbledon women's final and allegedly snubbed Prince William and Kate Middleton by not clapping as they arrived. As a video shared to Twitter demonstrated, Chopra was stone-faced as she sat just a couple rows behind where the royal couple eventually settled down. Fans applauded all around, but the "Quantico" breakout remained unmoved. However, she did appear to be adjusting her scarf at that exact moment in time, which might explain the perhaps unintentional indiscretion. According to photos obtained by the Daily Mail, Chopra seemed to give the Cambridges the cold shoulder later on in the VIP area, too. 
Chopra is close with Meghan Markle, as E! News noted, with the two women frequently going to bat for each other in public and ruthlessly dismissing any claims of a feud between them. Fans therefore believe the actress was purposely taking a stand against her friend's bullies since, as The Sun noted, Markle clarified in her infamous Oprah Winfrey interview alongside Prince Harry that widely publicized stories about her making Middleton cry were actually reported in reverse. As the Duchess of Sussex revealed, it was she who was made to cry by her sister-in-law's behavior, not the other way around. "What was hard to get over was being blamed for something that not only I didn't do, but that happened to me," Markle explained.