What's The Latest On Tom Cruise And Hayley Atwell?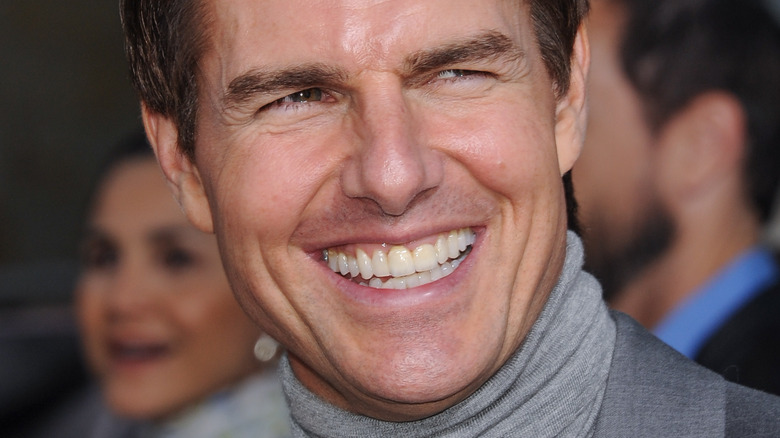 Shutterstock
It seems the "Mission: Impossible 7" production has been delayed yet again. According to Cinema Blend, the seventh installment in the "Mission: Impossible" franchise has consistently been delayed multiple times due to the COVID-19 pandemic. Fans may remember that back in December 2020, audio was leaked from the set of Tom Cruise yelling at crew members on set for reportedly breaking COVID-19 safety protocols, according to USA Today. Cruise stood by his heated tirade, telling Empire Magazine (via USA Today), "I said what I said."
While Cruise is trying to keep everyone on set safe, it has delayed the highly anticipated film a bunch. And the most recent delay is rumored to be Cruise's fault, according to CGM Backlot. Some workers have speculated that either Cruise was exposed to someone with COVID-19 or he tested positive himself, which is why production has shut down again (via The Sun). 
However, Cruise was out and about this weekend with his "Mission: Impossible 7" co-stars, which puts some of those COVID-19 rumors to rest. But has ignited some romance rumors instead — keep reading to learn more. 
Tom Cruise and Hayley Atwell were spotted having a good time at Wimbledon together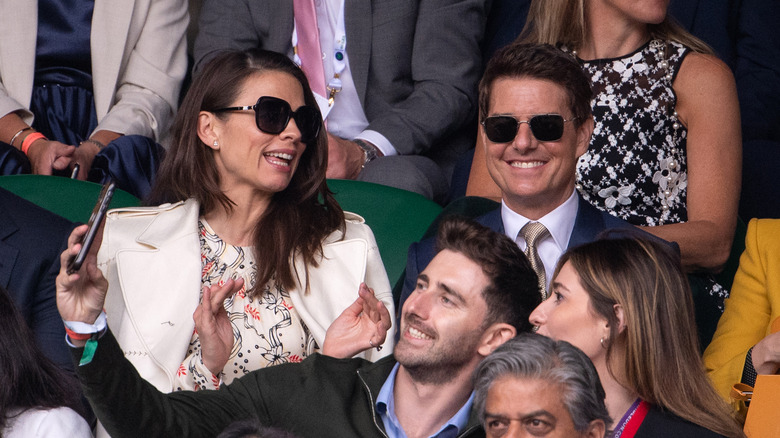 Pool/Getty Images
Rumors have been going around that Cruise and his co-star, Hayley Atwell, are dating. While the two have yet to confirm anything, they did look awfully cute attending the Wimbledon finals on Saturday in London, per Vanity Fair. The actors were all smiles while sitting together during the Ashleigh Barty versus Karolina Pliskova match, according to Yahoo!
Rumors of the two dating started back in December, and one source from the "Mission: Impossible 7" production said to The Sun that the two "hit it off from day one" (via Page Six). The source said, "Lockdown, and all the difficulties that came with it, brought them even closer and they've become fairly inseparable." The source told The Sun that the two were "meeting up after hours," with Atwell even going "to his London pad." The same source added that they "both seem very happy."
And while they seemed super happy at their Wimbledon date, they were also joined by fellow "Mission: Impossible" co-star Pom Klementieff (per People). Cruise also attended the men's singles final on Sunday with his other co-star Esai Morales, per USA Today, so it could just be something he's doing with the entire cast.