Here Are Debby Ryan's Beauty Must-Haves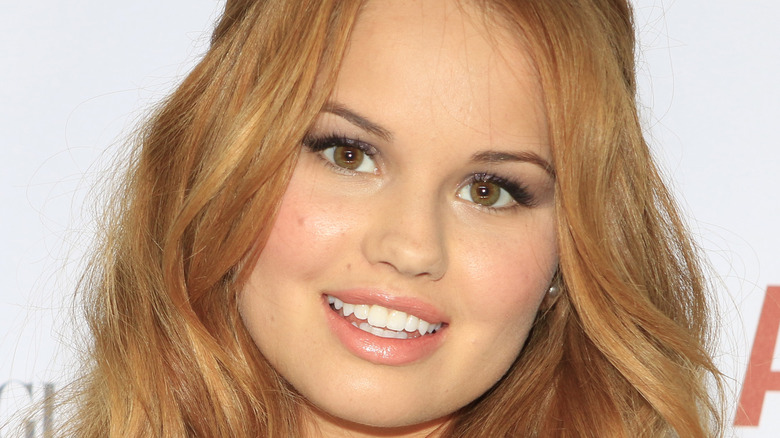 Shutterstock
If you ever watched the Disney Channel, you probably recognize Debby Ryan from various popular shows. According to a PopSugar report, the former "Jessie" star and singer manages to keep her complexion flawless and fresh even while traveling. 
Acting as a teen, Ryan dealt with breakouts, and she had to consult several different professionals to figure things out with her skincare and makeup routine. "I would get pimples in the first bit in my career, but really when I was like 18 or 19 I started getting cystic, really intense acne, right after I developed 'Jessie,'" she said. "I went to an esthetician, I went to a dermatologist; I tried to figure everything out."
Lucky for us, People reported which beauty products Ryan regularly uses based on a photo she shared of her makeup on Instagram. The entertainer combines a variety of reasonably priced products to maintain her gorgeous complexion while adding a healthy glow. In an interview for PureWow, Ryan also revealed an amazing Amazon find that she regularly uses to enhance her glow, too. She uses vitamin E oil in rollerball tubes by Nature's Gate from Amazon, which does double duty in her makeup bag. She not only uses it as a highlighter on her cheeks and for shine on her lips, but she also enjoys its scar-healing effects. Moreover, it doubles as a natural makeup remover since it's an oil. Read on for more of Ryan's beauty must-haves.
Here's how Debby Ryan achieves glowing skin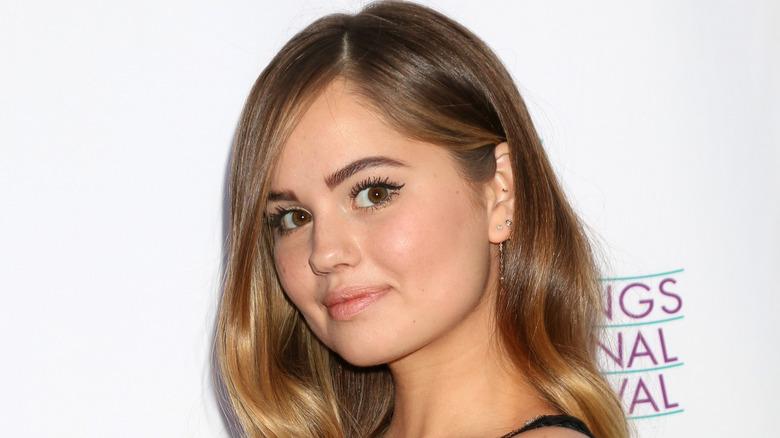 Shutterstock
According to People, Debby Ryan uses shimmery Youngblood bronzer, metallic Urban Decay eye shadow, M.A.C. Cosmetics creamy lipstick, and more in her makeup routine. These simple products help the actress achieve a summery glow. The star also uses C&C by Clean & Clear's "No Glow" mattifying stick to keep her skin from being shiny and minimize her pores, PureWow reported. 
At times, Ryan went to extreme lengths to keep her skin looking its best, including taking off and reapplying her makeup in the middle of the day, per PopSugar. Ryan credited keeping a healthy complexion with performing better on the job. "If you are going in with fresh skin, healthy hair, and a body that can do everything you need it to do, it does set you up to feel the most confident . . . and so the more that you can do to prepare so that you can get out of your own way, in terms of worrying about what you look like, that provides the best work," she told the publication.
Another secret to Ryan's gorgeous skin? Water. "If you're not drinking enough water that you're going to the bathroom every hour, you're not setting yourself up for success," she told Pure Wow. While the actress's big splurge is Chanel's Baume Essential Multi-Use Glow Stick in "Transparent," many of her daily products are affordable and easy to find, which makes using them within your reach.