Who Is Good Trouble's Cierra Ramirez?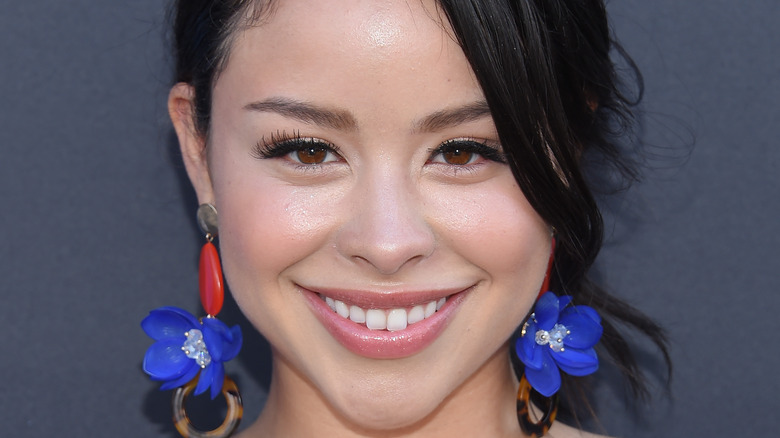 Shutterstock
Freeform is known for their binge-worthy television series, like "Pretty Little Liars," "The Secret Life of the American Teenager," "Baby Daddy" and "The Fosters" — just to name a few — and over the last few years, the network has continued to put out some seriously riveting original shows, including "The Bold Type," "Cruel Summer," and of course, "Good Trouble," which stars Maia Mitchell and Cierra Ramirez.
Mitchell and Ramirez, who play sisters Callie Adams Foster and Mariana Adams Foster on the hit series, are just as close in real life as their characters are on-screen. "Cierra and I have a very similar dynamic to Callie and Mariana. She's my best friend in real life, so she's so easy to work with. We know each other so well," Mitchell dished to Her Campus. "We know what presses each other's buttons, and we kiss and then we make up. We just forget about it two minutes later."
Ramirez echoed her BFF and co-star's sentiments, telling Entertainment Tonight in 2019, "[Maia] is the yin to my yang. If you meet us as individuals, we are the complete opposite, but we make so much sense together. A lot of people come in and out of your life and I got really, really lucky to be able to continue to work with her."
Good Trouble isn't the first Freeform show Cierra Ramirez has starred in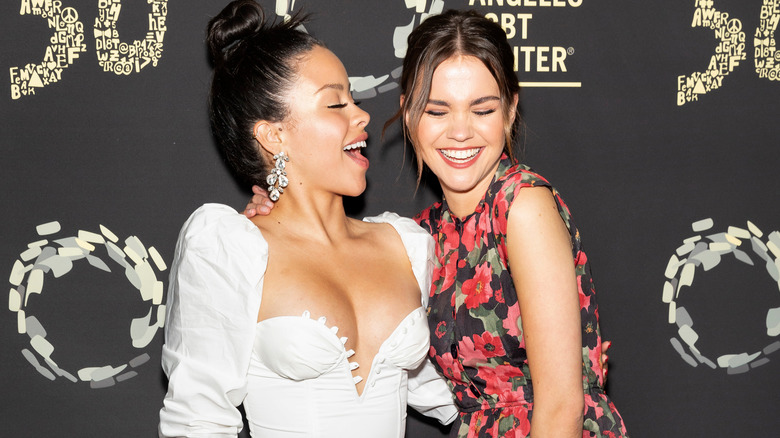 Shutterstock
As fans of "Good Trouble" will know, the show is a spin-off of Freeform's hit original series, "The Fosters," which ran from 2013-2018 for five seasons (via IMDb). Cierra Ramirez starred as Mariana Adams Foster in all five seasons, as did her "Good Trouble" co-star, Maia Mitchell. But that's not the only other Freeform show that Ramirez appeared in; the actress and musician also starred in "The Secret Life of the American Teenager" opposite "Big Little Lies" star Shailene Woodley from 2012-2013.
On top of the three Freeform series Ramirez has starred in, the 26-year-old actress has also had roles on "Desperate Housewives," "CSI: Miami," "Zoey 101," and "The Suite Life of Zack and Cody." She's also known for her starring role opposite Eva Mendes in the film, "Girl in Progress," and her role in the made-for-TV movie, "Drink Slay Love."
Cierra Ramirez is also a talented musician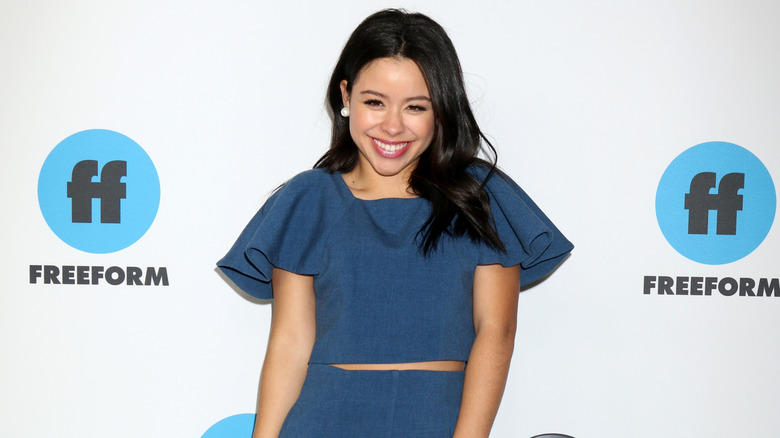 Shutterstock
If you think Ramirez's talents are limited to the silver screen and the small screen, then you are sorely mistaken. The "Good Trouble" star is also a talented singer, and in an interview with Euphoria Magazine in January, Ramirez opened up about her budding music career, how it relates to acting, and what it was like trying to write and produce songs during the pandemic the past year.
"It's weird because, when you're acting, you're getting into a character that isn't necessarily you, but you're putting your whole heart and soul into it," Ramirez told the outlet. "And I think that goes for music, as well. You're telling a story, you're playing a role and you're hopping into shoes that will translate to a lot of other people in ways and touch them and they can relate to, just like acting. So, I think that they really go hand-in-hand."
"It's been difficult doing music during a pandemic, meeting up and going to the studio, so I haven't been working on music," she continued. "I'm mainly just really happy that I'm able to do acting. But I know that inspiration will come really soon, and as soon as the world opens back up, I'm ready to get back out there."