The Highlighter That A Vogue Magazine Makeup Artist Can't Live Without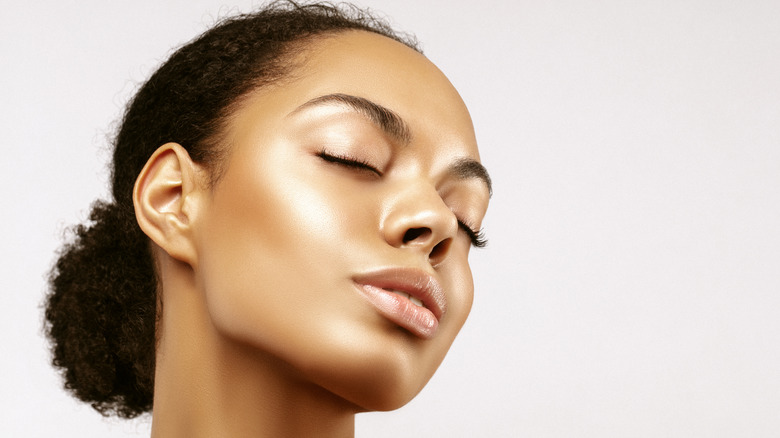 Shutterstock
A highlighter may come at the end of your morning makeup routine, and you can apply it in three seconds flat. Because it's the very last quick bit we do before flying out the door, many of us hope over this step all together, but it's an important step. Highlighters are genius in that they can create depth, dimension, and shape. They are also designed to reflect light (via The Trend Spotter). A quick swipe of highlighter in the right places can help you fake that eight hours of sleep, just-got-back-from-vacation vibrance.
Now that you know not to skip this often overlooked part of the everyday makeup routine. The next step is to find a highlighter that works best for your needs. And whenever we're in doubt, we tend to trust the professionals' opinions. And not just any professional opinion. The Vogue opinion.
Alice Lanes' favorite works on all skin tones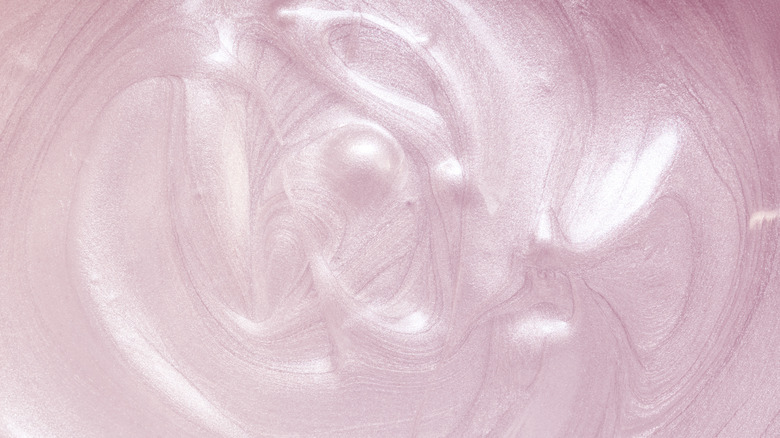 Shutterstock
Meet Alice Lane, makeup artist to fashion bibles Vogue, Elle, and Glamour. Lane is a big fan of the highlighter. And luckily for us, she doesn't mind sharing a few pro tips to the public. When discussing highlighter she says, "Use sparingly. Not a lot. Just a tiny bit of it is needed. On the bridge of the nose, the Cupid's bow, and the inner corner of the eye," she shares. Adding, "And you're thinking about the high points of your face where the sunlight hits your face first" (via Vogue).
In addition to sharing a few tips, Lane is happy to reveal her favorite highlighter. "My favorite highlighter is RMS Beauty Living Luminizer. It's soft and chic, suits every skin tone and works like magic," she says (via Forbes). It's a huge bonus that Lane mentions it works on any skin tone. After all, finding the right foundation is already a time-consuming guessing game. It is also a perk that this particular highlighter not sold at an insanely high-fashion price. A pot of this skin enhancing illuminator can be purchased for 38 dollars (per Bustle).
You may have already found your tried and true favorite highlighter. And if this is the case, then don't ever give it up! But if you're still on the hunt for the product that perfects the last part of your makeup routine, then keep Lane's recommendation in mind.