The Contour Trick That Kendall Jenner's Makeup Artist Swears By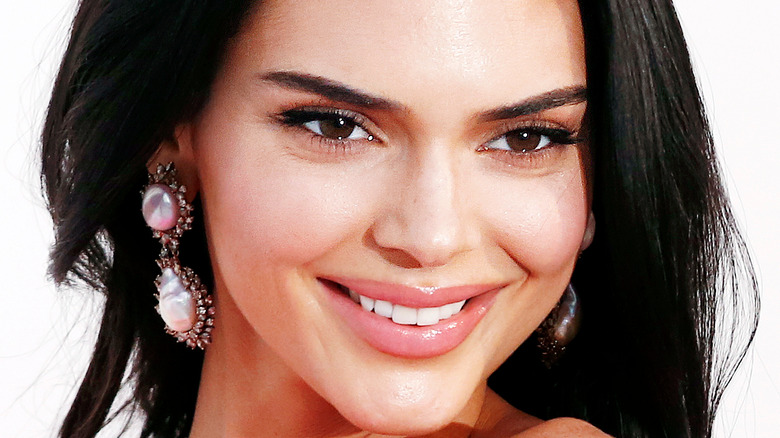 Shutterstock
The Kardashian-Jenners aren't just part of the culture, they are the culture. The famous family — comprised of older siblings Kourtney, Kim, Khloé, and Rob alongside younglings Kendall and Kylie Jenner, and their mother-manager Kris — has dominated the landscape ever since the 2006 arrival of their reality show, "Keeping up With The Kardashians." Over the years, various family members have flitted in and out of public favor, but, regardless, their beauty looks remain sacrosanct. 
Kendall is more low-key than her sisters and arguably exists the furthest out of the Kardashian orbit. An in-demand supermodel, Kendall keeps her private life very firmly under wraps and, despite a few public scandals, mostly stays under the radar outside of her work. The reluctant reality star is also stunning, so it's understandable fans are clamoring to learn her best beauty tips. If you're wondering how she gets that perfect contour, Kendall's makeup artist has you sorted. 
The supermodel prefers to look more natural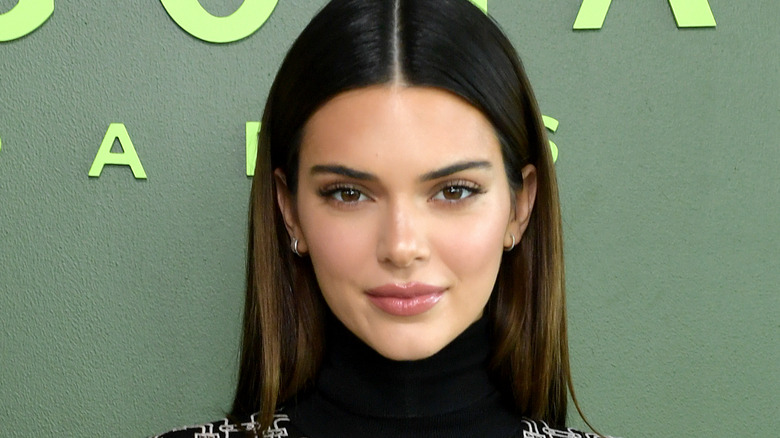 Ben Gabbe/Getty Images
According to Byrdie, who chatted with Aidan Keogh, Kendall Jenner's go-to NYC makeup artist, the "KUWTK" breakout prefers to look more natural than her famous sisters, who are known for being contouring queens. As Keogh explained, "Kendall likes definition on her face but not the Insta-contour." Therefore, as her base, he starts with a foundation that's a few shades darker than the model's actual skin tone. Next up, Keogh utilizes Armani's Luminous Silk in #8 ($64 from Sephora) to carve out her cheeks and forehead, noting, "Think of sweeping the number three around the contours of your face [from the temple to under the cheekbone and down to the jawline]." 
Once that's done, Keogh blends any visible lines with a damp Beautyblender to ensure full, seamless coverage. As the celebrity makeup artist explained, "In a day where sculpted and chiseled features have become a movement, Kendall prefers a more subtle and naturally defined face." Kendall is unsurprisingly low-key when it comes to makeup in general, revealing to Vogue that she can do her whole face in 15 to 20 minutes whenever necessary. Still, when the professionals get a crack at her gorgeous features, the booked and busy supermodel is able to relax and get glammed up like the best of them — just as long as Kendall still looks like herself afterwards, of course.