The Real Reason Johnson & Johnson Is Recalling Some Of Its Popular Sunscreens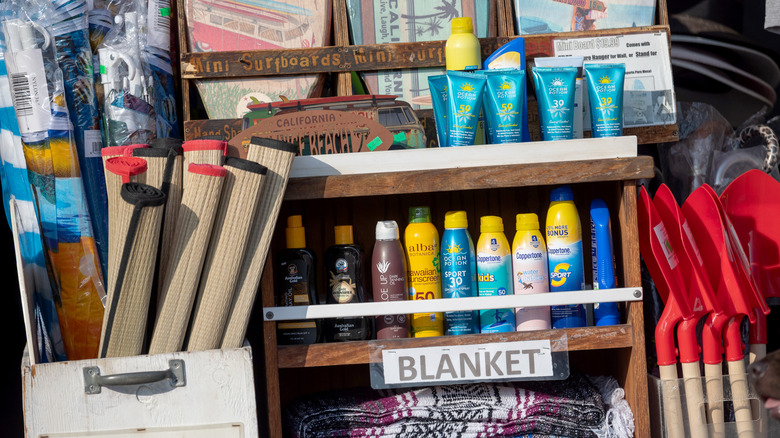 Alexi Rosenfeld/Getty Images
There's a reason so many different types of sunscreen have hit shelves over the last few years. As more people take a second look at the ingredients in their skin products, sunscreen has taken center stage.
Recently, Johnson and Johnson recalled five of its sunscreens, CBS reports, including Aveeno Protect + Refresh aerosol sunscreen, Neutrogena's Beach Defense aerosol sunscreen, Neutrogena's CoolDry Sport aerosol sunscreen, Neutrogena'sInvisible Daily Defense aerosol sunscreen and Neutrogena's UltraSheer aerosol sunscreen. Samples of each of these products were found to contain small amounts of a known carcinogen called benzene. Benzene may cause cancer and other health problems when used repeatedly. The types of sunscreen are available at stores nationwide, the outlet reports, and are all aerosol can products.
The company has recalled every type of these toxic sunscreens — including all SPF variations and sizes — to ensure that more consumers are not exposed to the chemical. However, these sunscreens are likely not the only options that contain the carcinogen. The outlet notes that dozens of suncare products showed traces of benzene during various tests performed by the lab, Valisure. Indeed, up to 27% of all products they tested had benzene in their formulas — 78 out of 300.
Johnson and Johnson said they are investigating how the chemical got into the sunscreens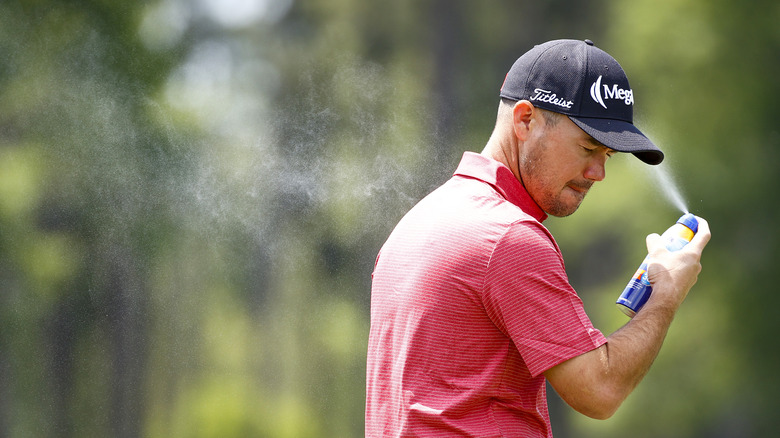 Jared C. Tilton/Getty Images
Since benzene isn't an ingredient in sunscreen or any personal care products, Johnson and Johnson said it plans to investigate how the chemical may have leached into their sunscreens. According to NBC, benzene is a highly flammable chemical that occurs naturally in the environment. The outlet notes that repeated exposure can lead to various types of cancer as well as immune system damage.
The company's statement read, "Daily exposure to benzene in these aerosol sunscreen products at the levels detected in our testing would not be expected to cause adverse health consequences. Out of an abundance of caution, we are recalling all lots of these specific aerosol sunscreen products" (via NPR).
According to CBS, the CEO of Valisure, the lab that detected the contamination, said in a statement, "Benzene is one of the most studied and concerning human carcinogens known to science. Its association with forming blood cancers in humans has been shown in numerous studies at trace levels of parts per million and below. The presence of this known human carcinogen in products widely recommended for the prevention of skin cancer and that are regularly used by adults and children is very troubling."
Johnson and Johnson have urged customers to find other types of sun protection in the meantime.