The Drugstore Blush That Lily Collins' Makeup Artist Swears By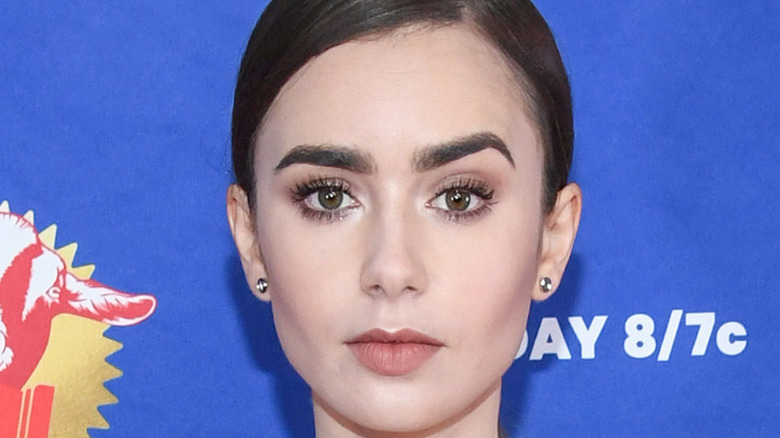 Kevin Mazur/2020 Mtv Movie & Tv Awards/Getty Images
Lily Collins has that classic English rose look not even money can buy (though she definitely has plenty of it regardless). The daughter of legendary musician Phil Collins burst onto the scene playing Snow White in "Mirror Mirror," and has since proven her worth in work as varied as "Extremely Wicked, Shockingly Evil and Vile" and "Emily in Paris," via IMDb. Showing she sees exactly what everyone else does, Collins described her look as, "Classic, modern, confident" to W. 
However, the actress is open about how she relies on the pros to make her red carpet ready, admitting she still wonders, "How do you perfect dewy skin without looking too shiny? How do you perfect a red lip without messing it up over and over again and taking forever?" To that end, Collins' frequent makeup artist divulged one of her go-to products when it comes time to prepare the "Emily in Paris" star, and other celebrity clients, for starry events. Refreshingly, it's totally budget friendly. 
This bargain blush is key to replicating the actress' English rose glow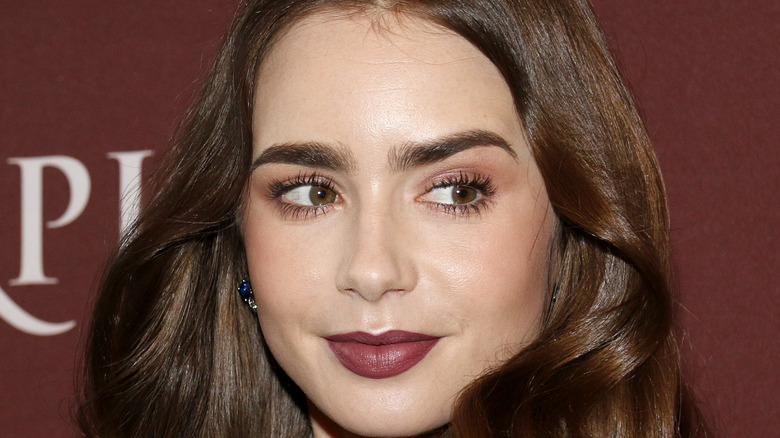 Shutterstock
According to Byrdie, celebrity makeup artist Fiona Stiles, who counts the gorgeous Gabrielle Union as a client alongside Lily Collins, swears by none other than the NARS Dual-Intensity Blush, which retails for just $25 from Amazon. Stiles enthused, "I love how sheer but still totally vibrant these blushes are." When W asked the "Emily in Paris" star herself which blush she rates, Collins named another budget-friendly pick, Lancôme's Cushion Blush Subtil, which is just $34.99 on Amazon. The actress also confirmed she doesn't use bronzer as, "My skin is really fair." Collins keeps her makeup relatively low-key for the most part, telling The New York Times, "When I'm off duty, I wear very little" and arguing, "My motto is the less there is on you, the less there is to go wrong." 
When she does feel like putting a face on, the "Mirror Mirror" breakout loves Giorgio Armani Maestro Glow foundation because, "It's so luminous. And it lets my freckles still shine through." The product has sadly been discontinued, but you can pick up the similar Maestro Fusion for $70 from their online store. Collins is adamant her look isn't too heavy or overdone, noting her favorite mascara is Maybelline's Great Lash Clear Mascara (just $7.40 online). Acknowledging, "I'm no makeup genius," the British-American star no doubt knows what she likes, and what suits her.