Is This What Putin Really Thinks Of Donald Trump?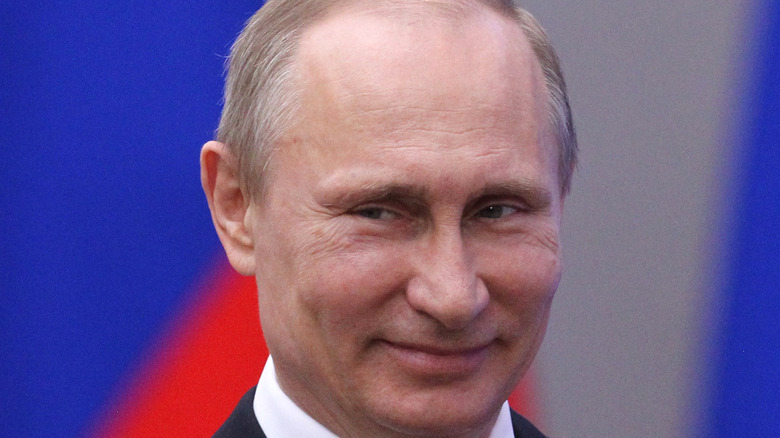 Sasha Mordovets/Getty Images
Donald Trump's deep-seated admiration for Russian president Vladimir Putin has been well-documented and, let's face it, extensively lampooned at this stage. In fact, CNN reported a whopping 80 instances when the former president talked about his buddy, which is saying nothing about the many times Trump likely celebrated his prowess in private. Considering widespread, shocking reports about Russian interference in the 2016 election, the relationship between the two world leaders seems particularly inappropriate and ill-advised. 
A follow-up report by CNN in 2020 cited a further 37 times the then-commander-in-chief went politically easy on Russia, despite consistently damning accusations related to the country's government and its potentially negative impact on American democracy. Trump frequently appeared more interested in courting Russia's — more specifically Putin's — approval than establishing boundaries in the ongoing relationship between the two nations. 
It seems, however, all of his actions may have been in vain judging by a shocking new report.
The Kremlin allegedly saw Trump as the perfect pawn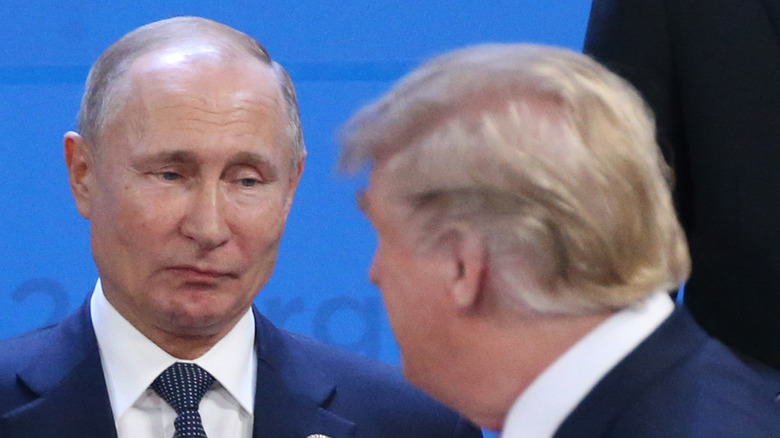 Mikhail Svetlov/Getty Images
According to The Guardian, a leak from deep within the Kremlin appears to confirm that Vladimir Putin himself personally approved Russia's plan to support Donald Trump's 2016 presidential campaign, because Trump was viewed as a prime candidate to weaken the United States' strong political hold. As for the comprising material surrounding the controversial former commander-in-chief, there are references to "certain events" that allegedly occurred during "non-official visits to Russian Federation territory." There are no further details, however, an appendix is referenced, which wasn't attached to the documents. Trump made several visits to Moscow before becoming president, and stories about his dalliances with Russian sex workers have proliferated, particularly as the former reality star's public popularity continues to plummet. 
Political pundits have wondered for years why Russia seemingly fought so hard to get Trump elected; according to these documents, it's largely because he was considered an "impulsive, mentally unstable and unbalanced individual who suffers from an inferiority complex." While the papers haven't been fully verified as authentic, they appear to be signed by the Russian president. The papers seem to suggest the decision to back Trump in the election was made at a 2016 meeting of the national security council, during which a recommendation was made to use any means necessary to guarantee a Trump victory to ensure "social turmoil" in the U.S., which would "definitely lead to the destabilization of the country's sociopolitical system," alongside widespread panic. 
Putin's spokesman, Dmitri Peskov, decried the alleged leak as "a great pulp fiction."