The Truth About Regina King's Relationship With Her Ex-Husband Ian Alexander Sr.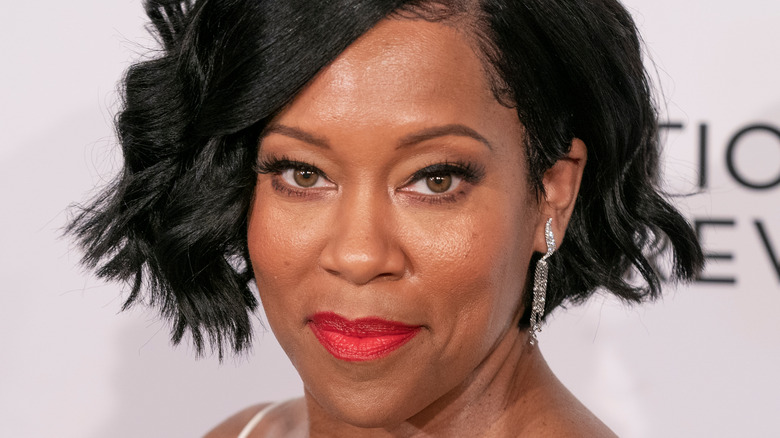 Shutterstock
Regina King is one of Hollywood's most successful talents, and she's been pretty successful in her love life as well. The actress was in a decade-long marriage with Ian Alexander Sr., a businessman who's worked for Qwest Records and Warner Bros (via The Things). The couple shares a son, but their relationship came to an end in 2007.
King and Alexander haven't spoken about the exact reason for their divorce publicly, but in 2017, the actress touched upon their relationship in an essay featured in her book "He Never Came Home: Interviews, Stories, and Essays from Daughters on Life Without Their Fathers," per NBC Chicago. By sharing her own experiences from her parents' divorce, King writes about how she came to realize that she and Alexander needed to sort their post-marriage relationship out for the sake of their child.
All it took was noticing the distance between the two of them at one of their son's basketball games.
King's parents divorced when she was young and didn't want history to repeat itself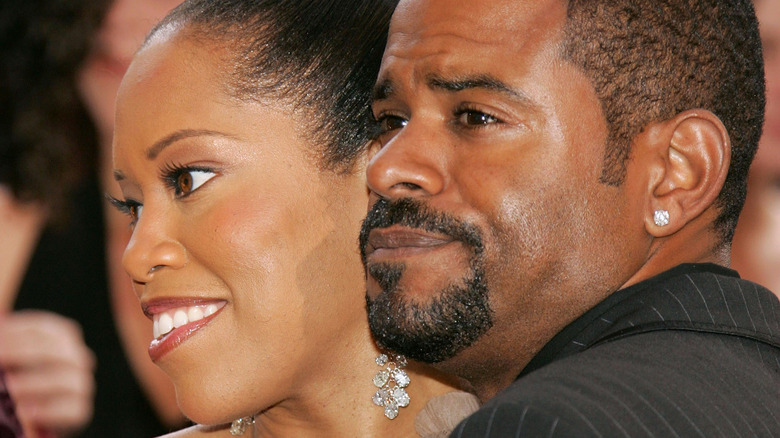 Vince Bucci/Getty Images
While Regina King wasn't too happy to see her ex-husband at the game, something clicked. "On an occasion when we should be united, we were miles apart, which was not cool," King recalled in an excerpt of an essay featured in Essence. She recognized herself falling into a familiar pattern. "Because of our issues, Ian was becoming the kid whose parents were so disconnected that they couldn't even sit next to each other, let alone have a civilized conversation," she said, adding, "I had been that kid once and it wasn't fun."
When the game finished, King walked over to Alexander and talked it out. "I think we both were relieved to be taking the first step towards releasing the heaviness we'd been carrying around," the actress explained. "That was our turning point." Since then, the couple has come to appreciate the journey as it helped them become "great co-parents."
King also touched on why she got divorced, connecting it back to her parents. "Just as I'd watched my parents arguing and fighting, my son watched his parents arguing and fighting," the star told Essence. "It was like history repeating itself, and I felt terrible about him having to witness that." 
"We've redefined what it means to be a family, our family, and we're all better for it," King concluded.
The actress is still on the look out for love, but needs to work on her dating game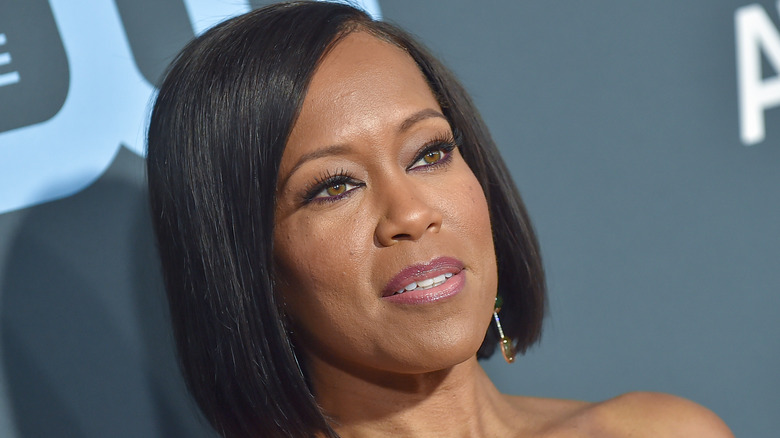 Shutterstock
Following the divorce, King started dating actor Malcolm-Jamal Warner, per E! News. They were together for quite some time but parted ways in 2013. "Our breakup got more coverage than our being together, and that kind of sucked 'cause we spent so much time trying to keep it out of the public eye, and then the breakup was so much in the public eye," Warner explained to Sister to Sister magazine (via E! News).
Since then, King hasn't been as in on the dating scene as she'd like to be. "You know, I need to do a better job at it," the actress said on the Wendy Williams Show (via YouTube). "I've been so busy with work and my girlfriends are like, 'Do you think a man is just gonna go knock on the door, like, 'I'm here!'? And I think I wish he would, but I have to make that more of a priority."