Cleansers Dermatologists Are Loving Right Now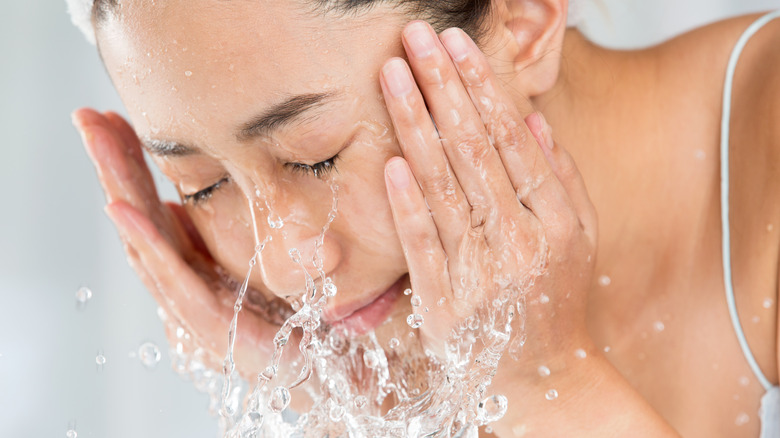 Shutterstock
Most of the time, when we step out into the world, the first part of ourselves that people encounter is our face. No wonder so many of us spend so much time researching skincare routines, cleansers, serums, cosmetics, and services that can help us put our best face forward – literally. 
But it's possible to become overzealous with our routines and overstock our medicine cabinets with products that might actually be doing more harm than good. Skin, we tend to forget, is actually a living, breathing organ of the body, and as such, it needs to be given gentle, loving care so it stays healthy and happy for as long as possible.  
As Dermatologist and Director of Aesthetic Dermatology at Yale Medicine told NBC News, "A lot of times patients come in saying they have sensitive skin, but it's really because of all the things they're doing to it ... You want to strip everything down and stick to a really gentle skin care regimen." she says. She also suggests adding any other treatments or serums to your regimen slowly, one at a time, and testing them out for two weeks each to avoid sensitizing the skin or doing damage. 
But if cleansing is the most important part, and doing it gently is essential, which cleansers are best, according to dermatologists? 
Cleansers dermatologists swear by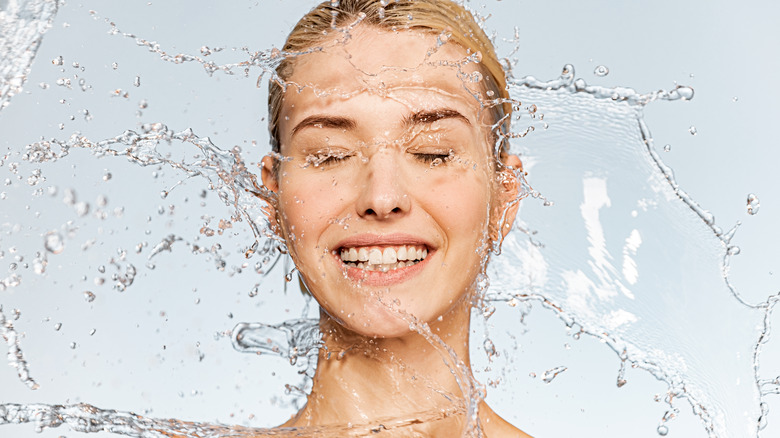 Shutterstock
According to Who What Wear, there are three facial cleansers that are top-of-the-mind for dermatologists. The first is Kiehl's Ultra Facial Cleanser, which will run you an affordable $22 dollars. It's a foaming cleanser, do if you have normal, dry, or sensitive skin, this could be a soft and gentle option for you. It contains apricot kernel oil and avocado oil, as well as other moisturizing ingredients to ensure that while it is cleansing, it isn't stripping your skin of essential moisture. "It's a lightweight gel formula that foams up when water is added. It cleanses your face without overdrying it," Dermatologist Shari Sperling told Who What Wear. 
Another good option is Ursa Major Fantastic Face Wash, which is only $12 dollars. This is a good choice if you are looking for an exfoliating face wash, as it contains AHAs and BHAs. It also features aloe, sugar, green tea, lemon, and other natural ingredients that help to refine pores and reduce oil, so if you are acne prone or oily, this could be the best bet for you, says Caroline Robinson, MD, and founder of Tone Dermatology.
Speaking of acne, if you are battling the dreaded "maskne," InnBeauty Project Foam Around Clarifying Daily Cleanser is a favorite of New York–based dermatologist Joshua Zeichner, MD, for just this purpose thanks to the wash's pH-balancing properties and exfoliators like glycolic acid and lactic acid. It will run you $22 dollars.