Is This Why Melania Trump Wanted To Avoid An Election Night Party At The White House?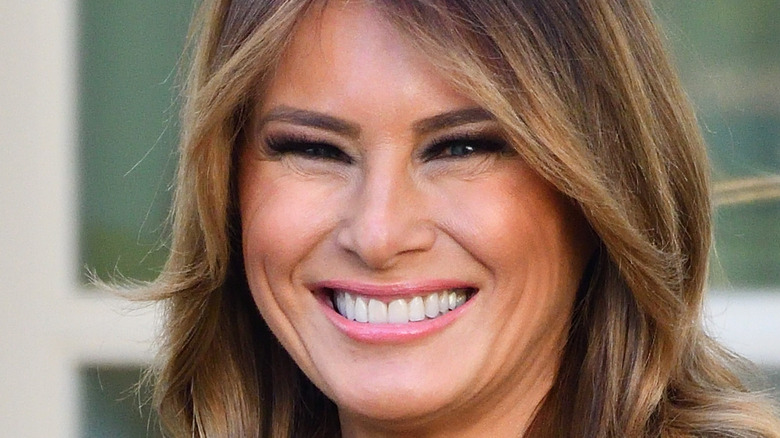 Shutterstock
Former President Donald Trump's 2020 election night watch party in the White House drew wide criticism, according to ABC News. Few attendees wore masks and no social distancing was enforced despite CDC guidelines during the COVID-19 pandemic. As a result, multiple guests afterward tested positive for coronavirus. 
It turns out at least one person inside the White House tried to prevent the party because of their COVID-19 concerns. According to the book "Frankly, We Did Win This Election: The Inside Story of How Trump Lost" by Michael C. Bender, First Lady Melania Trump tried repeatedly to stop the election night gathering from happening inside the White House (per People). She denied the chief of staff's request for the White House to host the party three times, the book alleges, citing White House chief usher Timothy Harleth and her former spokeswoman Stephanie Grisham as sources. 
"I'm not comfortable with it," Mrs. Trump reportedly told Mark Meadows, the White House chief of staff.
Sources: the Former First Lady preferred to avoid parties during the pandemic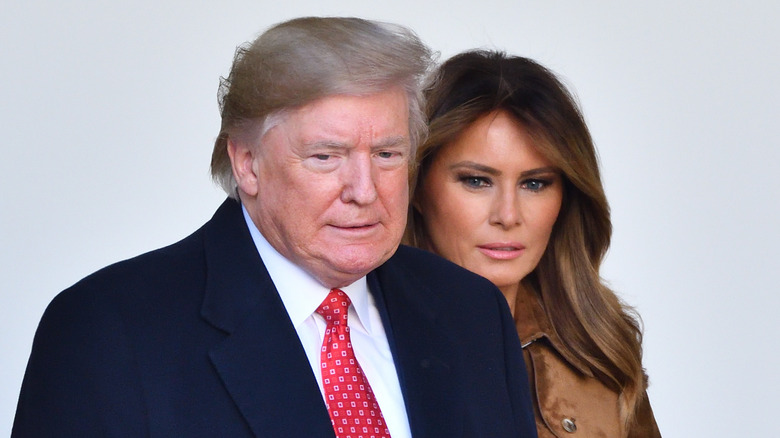 Shutterstock
Donald Trump, his wife, and their son, Barron, 14, all tested positive for COVID-19 in October 2020 during the final stages of his election campaign, according to CBS News. Their diagnoses came after the Trumps hosted a White House event for future Supreme Court Justice Amy Coney Barrett without adhering to CDC guidelines. Dr. Anthony Fauci, the nation's top infectious disease expert, called that gathering a "superspreader event" (per NBC News).
"Frankly, We Did Win This Election: The Inside Story of How Trump Lost" by Michael C. Bender claims Melania Trump did not share her husband's carefree attitude about the pandemic. Sources told the author Mrs. Trump preferred not to host or attend gatherings inside the White House during the COVID-19 pandemic.
While she tried to prevent the election night watch party from being held there, her concerns were ultimately disregarded, People reports. Meadows again requested to host the party at the White House because the planned location faced too many restrictions due to local regulations, according to the book.
A report by Business Insider claims the couple might not live together now that Trump is no longer president. These latest reports add fuel to the rumors that the Trumps' marriage is troubled, but only time will tell if speculation that Melania might divorce her husband comes true.