The Surprising Friendship Between Eva Longoria And Victoria Beckham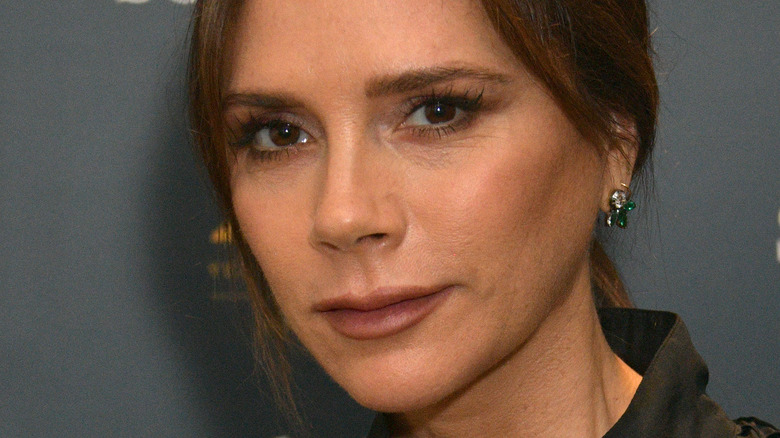 David M. Benett/Getty Images
Eva Longoria and Victoria Beckham struck up a friendship with one another in 2007 after Beckham and her family relocated from England to Los Angeles, where her husband, David Beckham, had signed to play for the Galaxy soccer club (via Los Angeles Times). In the years since, the women have maintained their close-knit relationship, despite the Beckham family's recent return to their home country. Although Beckham, 47, is no longer living full-time in Los Angeles, she and Longoria, 46, were able to reunite at the end of 2019 and spent the holiday season with their families.
In an Instagram post shared by Longoria at the time, she told her fans and followers that she had the "best [Christmas] ever" with her longtime friend. "Here's to wishing everyone deep friendships that span over years and years!" she gushed. Meanwhile, around the same time, Beckham shared an Instagram image of Longoria with her daughter, Harper, and applauded the former "Desperate Housewives" actress as the "best godmother." Years prior, during an interview with Grazia in 2014, Longoria said Beckham was "the funniest person I know."
"She's probably my funniest friend. She has so many jokes," Longoria admitted.
Victoria Beckham designed Eva Longoria's wedding gown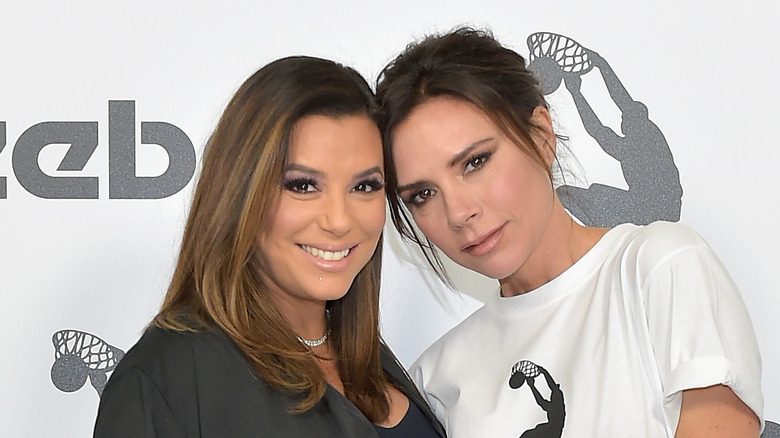 Donato Sardella/Getty Images
Eva Longoria and Victoria Beckham are such close friends that Longoria actually enlisted the designer to create a couture wedding dress for her 2016 wedding to husband José Baston. "Victoria took such care into making it. We had so much fun. I went to her London studio twice — I thought for sure someone was going to see me. She pulled out literally every dress she's ever made and was like, 'Do you like this top? That bottom? This material? That colour? That strap? That zipper?' And we just went through everything and she had, pulled so many different white fabrics: 'What about this one? What about that one?'" Longoria recalled to People of working with Beckham, via Grazia.
In a more recent interview, according to a 2020 report from Stylist, Beckham referred to Longoria as the "smartest, most beautiful woman I ever met."