How You Can Buy The Exact Clothes Christina Applegate Wears On Dead To Me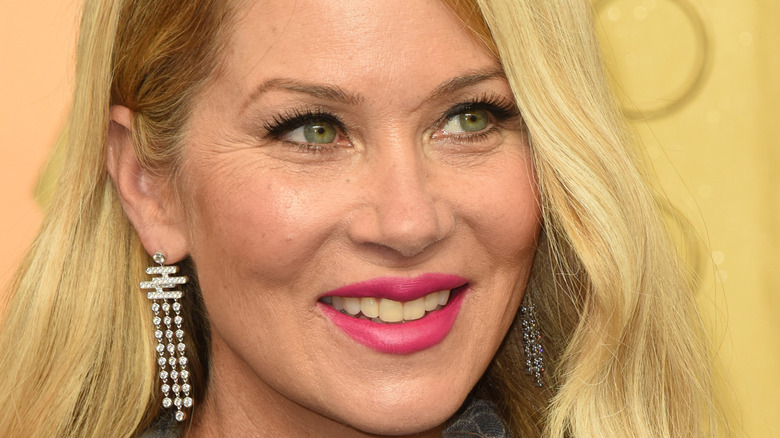 Shutterstock
We may receive a commission on purchases made from links.
Netflix is always expanding its catalogue of original series, and "Dead to Me" is just one of its standout shows. The series follows Christina Applegate's Jen Harding, who befriends Linda Cardellini's Judy Hale while the former is in mourning over her recently deceased husband (via Vulture). Unbeknownst to Harding is that her new bff is actually the person who accidentally killed her husband. 
While the series is known for its comedy in conjunction with its well-handled emotions, it's also known for its cute fashion. Applegate specifically dons cute and accessible fashions that bring out both the grounded nature and the professionalism of her character. For example, Jen Harding's character often sports blazers and blouses, yet viewers also see her in more relaxed looks such as in slippers and zippered hoodies (via Worn on TV). The best part of this character's fashion is that it's not too over the top, meaning fans can find a lot of her wardrobe items online. Whether you want to look like Jen Harding or are simply inspired by one or more of her clothing choices, we've got you covered with our guide.
This guide will help you find Jen Harding's staple outfit items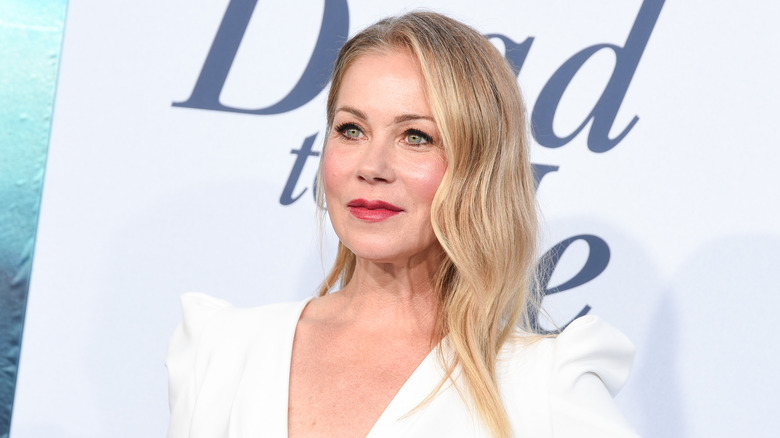 Presley Ann/Getty Images
Christina Applegate's fashion as Jen Harding in "Dead to Me" is both cute and functional. She's a woman on the go, but she wants to look presentable, too. This is what makes her fashion so relatable. Included among her signature pieces are her many blazers. A burgundy blazer similar to the one she wears in "Where Have You Been," for example, can be found at Shopbop, while an exact match of her black blazer from "The Price You Pay" can also be found at Shopbop. Meanwhile, her double breasted blazer from "Where Do We Go From Here" has been sold at Saks Fifth Avenue. While it's unavailable right now, it may be restocked, so you should periodically check back.
Jen Harding is also known for her blouses. Her purple blouse from "The Price You Pay" can typically be found at Farfetch, and her olive green silk blouse from "You Don't Have To" has been sold at Bloomingdale's. Her blue silk blouse from "It's Not You, It's Me" has also been available at Bloomingdale's. Finally, her teal, long sleeve blouse from "If Only You Knew" can be found at H&M.
Some of Jen Harding's accessories can also be found online. Her Downtown Crosby Crossbody Bag from "If Only You Knew" can be found at Shoptiques. Meanwhile, her quilted travel bag from "Between You and Me" can be found at MZ Wallace.
If you're looking to spice up your wardrobe with something fashionable yet perfect for the everyday, one of these options may be perfect for you! You can also shop Linda Cardellini's outfits!