Why Megyn Kelly's Recent Comments On The Capitol Riot Have Twitter Seeing Red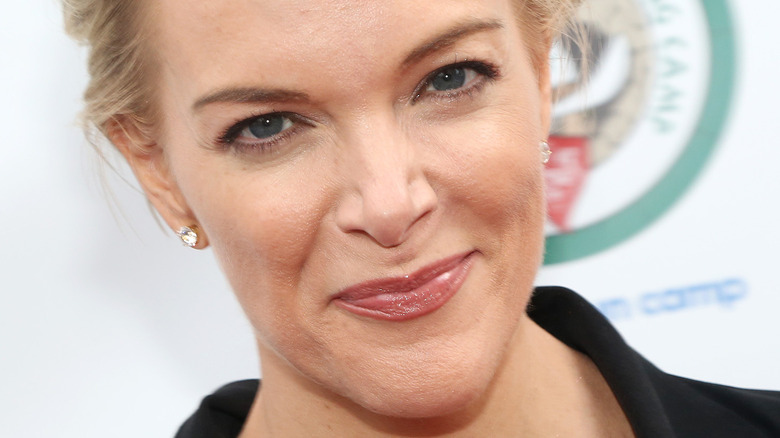 Bruce Glikas/Getty Images
Six months is not a long time in the grand scheme of things. But it appears to be long enough for some to forget how shocking it was to see the U.S. Capitol being attacked by violent rioters, with the incident playing out on televisions around the world. One of those who seems to have forgotten is conservative commentator Megyn Kelly, who said, "There's no question the media represented this as so much worse than it actually was ... We've all seen the video of people, like, screaming in the face of cops, being totally disparaging, and defecating on the floor of the U.S. Capitol, and lawmakers were understandably afraid ... and I didn't like seeing it at all." She then called out national news media for not adding more nuance to their coverage, because in her words, "It wasn't an 'insurrection.' It wasn't" (via HuffPost).
One of those who called out Kelly for her comments included California House Rep. Ted Lieu, who gave the media pundit a shoutout in a message meant for a fellow congressman. "Dear @Rep_Clyde," Lieu tweeted at Andrew Clyde. "Can you take 34 seconds of your time to watch insurrectionists brutally assault police, and the cheering by the mob on Jan 6? This was not, as you say, a 'normal tourist visit.' Will you apologize to police for your disparaging comments? cc: @megynkelly." And to that comment Lieu included a 34-second clip of the rioters outside the Capitol.
Megyn Kelly tried to go after California House Rep. Ted Lieu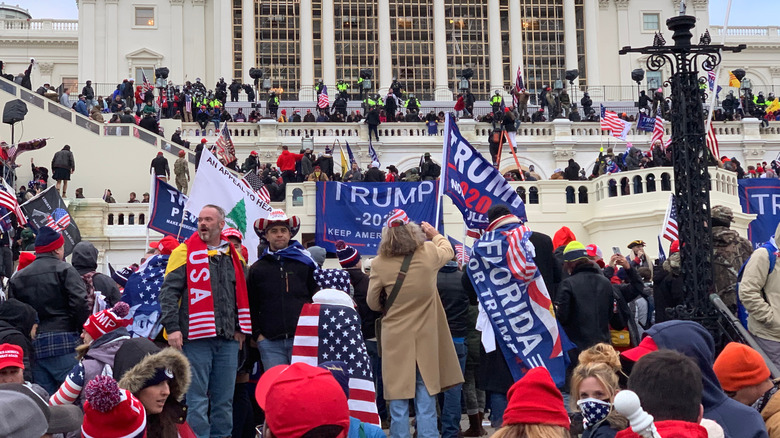 Shutterstock
Irate Twitter users then went after Megyn Kelly, particularly after she used social media not just to reiterate her stance but to also try and get to the congressman by baiting him. She tweeted: "Hey @tedlieu — I realize you get more attention by using my name since most ppl have no clue who you are, but try to get this: saying it was awful but the media overplayed it is not that controversial. Grow up."
One angry Twitter user shredded the former Fox news anchor, writing, "Who are you? I know who @tedlieu is very well and respect him immensely! And that was indeed horrific violence that needs to be investigated." Another tweeted, "No, it isn't controversial. Because it isn't true. The media has underreported the violent attack on our Capitol." A third tweeted, "You will say anything to stay relevant Megyn."
But there were those who defended the conservative commentator too, as one Twitter user wrote, "It's crazy to see how much hate you receive. You're amazing ... and I am always listening to your podcast. Thank you for being you and standing up for reason!"