Selling Sunset's Christine Quinn Shares Scary New Details About Her Son's Birth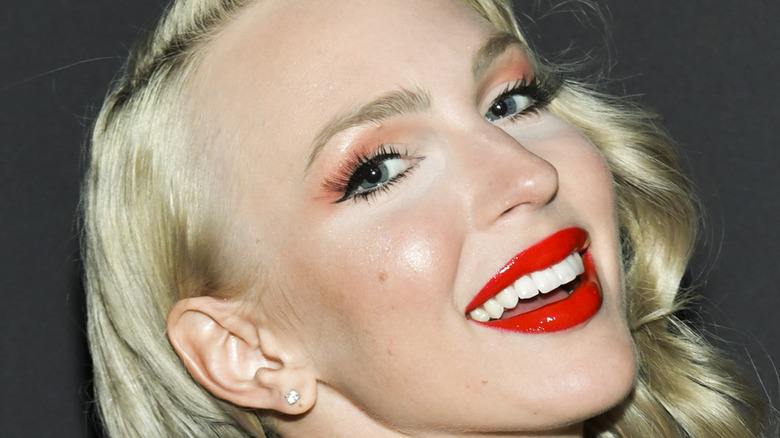 Rodin Eckenroth/Getty Images
It seems even in the delivery room "Selling Sunset" star Christine Quinn had a dramatic experience. The new mom recently took to Instagram to share more about her birth story with fans, and let's just say she feels fortunate that both she and her son Christian are okay (via People).
First, Quinn wished her baby a happy two month birthday! Then, the realtor said, "Two months ago today, you made an extremely dramatic entrance, just like your mommy. (Except you were very early, and I am always late)."
The reality star opened up that reliving the "trauma" of her delivery on the show "was one of the most difficult things I have ever done; let alone allowing these very raw, personal moments of my life captured on camera."
It turns out that according to Quinn, she could have died during her birth — and Christian was also in grave danger.
Christine Quinn learned a big lesson from her scary birth experience
Quinn continued in her Instagram post, "I am not often publicly vulnerable, as I feel the responsibility to put on a brave face, despite still feeling at the time hopeless, terrified, and to this day traumatized. Both myself, and baby Christian are lucky to be alive."
The new mom went on to detail that her water broke while she was filming "Selling Sunset." "I was rushed to the hospital already 9cm dilated," the star went on to recount. "Hyperventilating from the excruciating pain, I was immediately rushed in to [sic] an emergency crash C-section due to both our heart rates instantly plummeting."
It turns out that Christian had his umbilical cord wrapped around his neck. According to Healthline, a nuchal cord, which is when the cord is wrapped around a baby's neck, happens in 1 in 3 births. "Baby C was seconds away from not making it," she added.
Quinn wrapped up her post by saying, "I am so grateful for the doctors and surgeons that saved BOTH of us." She also added a telling takeaway from her experience: "Always remember life is too short and grudges are a waste of perfect happiness. Let go of what you can, and take chances. Give everything and have no regrets. Life is too short to be unhappy."
Let's see if she sticks to this — especially when it comes to her drama with Chrishell Stause!