Of All Prince William's Blunders, This One Stands Above The Rest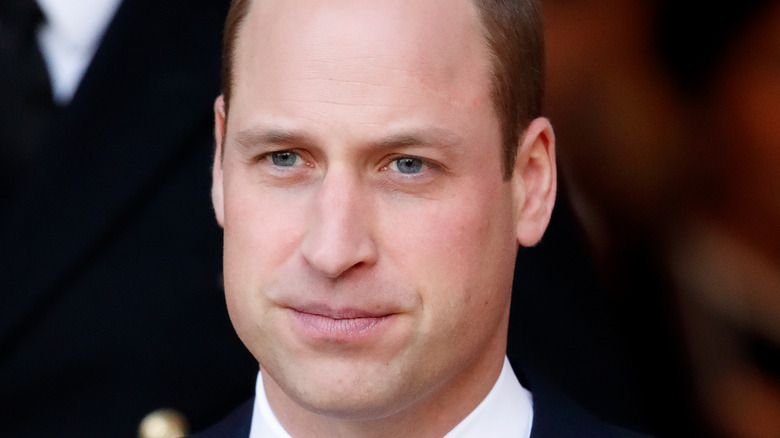 Max Mumby/indigo/Getty Images
Following Prince Harry and Meghan Markle's dramatic exit from the royal family back in 2020, Prince William has cemented his position as one of the more stable and reliable members of the British monarchy. This is reflected in his now decade-long marriage to wife Kate Middleton, with whom the Duke of Cambridge always puts on a happy front to the world's on-looking media. However, William is not immune to the occasional blunder, and if some reports are to be believed, his relationship with the Duchess of Cambridge is far from perfect.
According to New Idea, rumors that William had been cheating on Kate with a long-time family friend, Rose Hanbury, began to surface in 2019. To add insult to injury, it was alleged that the affair had occurred while Kate was pregnant with their third child, Prince Louis. The duchess is said to have later confronted her husband William about the rumors. However, he denied any wrongdoings and laughed off the reports as false. 
Per Marie Claire, Kate and Hanbury reportedly had a huge falling out over the scandal, which led to Rose being "phased out" of royal circles. 
Prince William managed to bounce back from the cheating rumors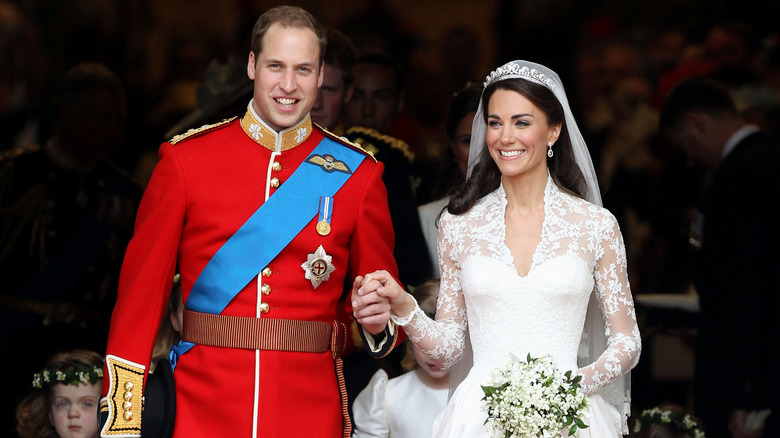 Chris Jackson/Getty Images
Despite the hurtful speculation surrounding her marriage, the Duchess of Cambridge reportedly managed to remain calm throughout the scandal. Speaking to Us Weekly at the time, a source close to the Middleton family revealed that Kate's primary concern was that her three children, Prince George, Princess Charlotte, and Prince Louis, would one day "be able to read about them online." 
Commenting on the impact of the cheating allegations, the source went on to reveal that the affair rumors wound up having a positive impact on the couple. "It forced her and William to sit back and examine their relationship, which they realized they should have been doing more often," the source told Us Weekly. 
Per Marie Claire, another insider revealed that, although the reports of cheating "didn't go down well," the Duke and Duchess of Cambridge remain in a strong and committed marriage. "It's not unusual to have a few hiccups in a marriage ... and Kate and William are no different. They're still going strong. Regardless of their ups and downs, they love each other dearly and their kids are the most important thing in their lives," the source explained.