The Real Reason Camila Mendes Wears Deodorant To Sleep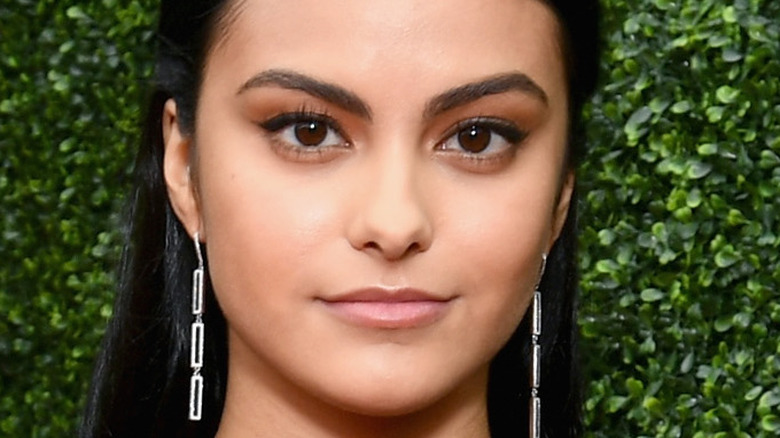 Emma Mcintyre/Getty Images
"Riverdale" made a huge splash when it debuted in 2017, thanks in large part to its talented cast of hot young newcomers, the biggest name of which was arguably former child star Cole Sprouse. Camila Mendes — who plays Veronica Lodge on the hit show — was one of the newest face, with IMDb confirming "Riverdale" was her first major onscreen role (Insider noted that her first acting job was in an IKEA commercial). Since breaking out on the irresistible teen drama, Mendes has become a beauty icon. 
She's also a proud spokeswoman for both mental and physical health, with the actress explaining in an interview with Shape that she treats skincare as self care. Mendes even described it as "ritualistic" for her. Evidently, the "Riverdale" breakout knows what she's talking about, judging by how gorgeous Mendes looks with and without makeup (via Instagram). However, her deodorant hack is a little trickier to understand, even though, to hear Mendes tell it, the idea makes complete sense. 
The Riverdale star likes to wake up fresh as a daisy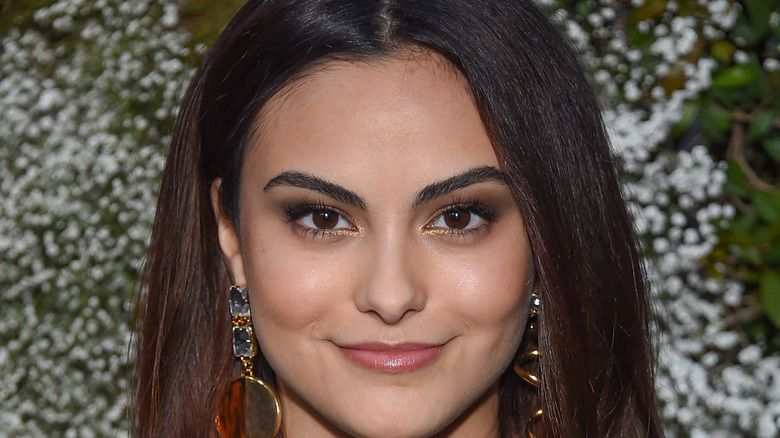 Shutterstock
As InStyle noted in a profile of Camila Mendes, the stunning star is a proud ambassador for Secret Deodorant, and she revealed that one of the key tips she's learned from her work with the brand is to sleep in deodorant. Although it might seem counterproductive, since there's no reason to worry about being smelly while you're fast asleep, the "Riverdale" star reasoned, "You put deodorant on at night and then you wake up feeling fresh and ready to take on the day." Plenty of people sweat in their sleep, particularly during the hot summer months, and applying deodorant before bed might not completely combat that but, as Mendes noted, "Even if my back is sweaty, hey, my armpits are clean and fresh." 
Teen Vogue inquired with board-certified dermatologist Dr. Shari Marchbein about whether the actress' trick even makes sense, or is safe to recommend. Acknowledging that it's fairly common practice for certain people, her advice was to choose antiperspirants rather than deodorants if you want to try it out yourself. As Marchbein explained, antiperspirants "are different than deodorants and usually contain aluminum," so those suffering with night sweats and/or intense body odor should opt for something like Dri or Drysol to tackle these issues, rather than simply applying straight deodorant.