How Anne Heche Really Feels About Her Relationship With Ex Ellen DeGeneres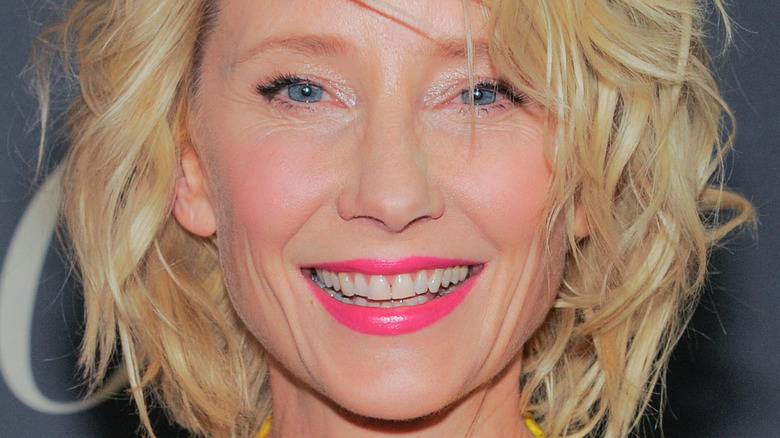 Shutterstock
Ellen DeGeneres may be one of the most well-liked comedians of her time, but when it came to her relationship with former girlfriend Anne Heche in the late 1990s, the romance was devastating to Heche's career. During an October 2020 episode of "Dancing With the Stars," via Today, the 52-year-old actress looked back at her years-long relationship with the 63-year-old talk show host, saying that while their time together may have negatively impacted her acting aspirations, she is proud of the change it created for the LGBTQ+ community.
"My story is a story that created change in the world, moved the needle for equal rights forward, when I fell in love with Ellen DeGeneres," Heche said. According to Heche, she met DeGeneres at the 1997 Vanity Fair party, and right away, her life was changed. Although the two fell deeply in love, their relationship wasn't widely accepted at the time. In fact, during their romance, which lasted until 2000, Heche was told that if she were to bring DeGeneres as her date to the premiere of "Volcano," her Fox contract would be canceled.
"At that moment, [Ellen] took my hand and said, 'Do what they say' and I said, 'No thanks.' I took Ellen to the premiere and I was ushered out before the movie even ended and was told I was not allowed to go to my own after party for fear that they would get pictures of me with a woman," Heche recalled.
Anne Heche went 10 years without a role in a studio picture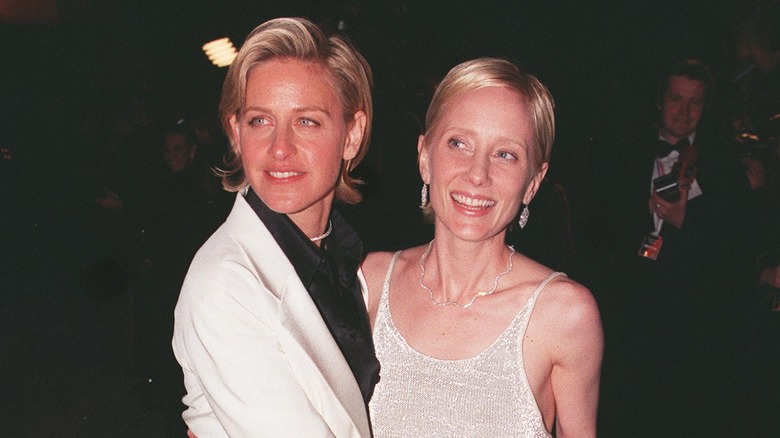 Andrew Shawaf/Getty Images
Following Anne Heche and Ellen DeGeneres' joint appearance at the "Volcano" premiere, Heche said she went 10 years without landing another role in a studio picture. "I was in a relationship with Ellen DeGeneres for 3 1/2 years, and the stigma attached to that relationship was so bad that I was fired from my multimillion-dollar picture deal, and I did not work in a studio picture for 10 years," Heche said, as reported by Today.
Around the time that Heche opened up about her past romance with DeGeneres on "Dancing With the Stars," she also shared a poignant statement on her Instagram page. "I hope you tune in to ['Dancing With the Stars'] where I will talk about my story in the '90s and how standing up for [LGBTQ] rights impacted my career in a way that it would not today. Whatever the consequences of that were, the good far outweighs the bad, and I would not change any of it. I hope that by living my life in honesty helped move the needle of acceptance," Heche wrote.