The Truth About Good Morning America Host Robin Roberts' Cancer Diagnosis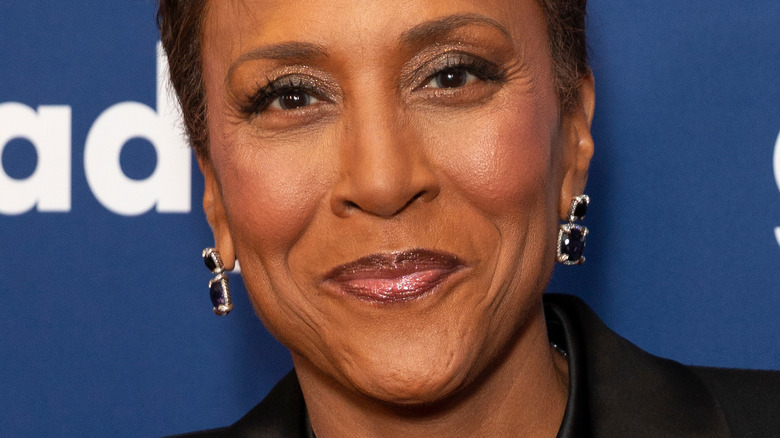 Shutterstock
We may receive a commission on purchases made from links.
When ABC's longtime "Good Morning America" anchor Robin Roberts announced she had breast cancer in 2007, viewers rallied around the Emmy Award-winning journalist as she embarked on a journey of treatment and recovery. Five years later, Roberts was diagnosed with myelodysplastic syndrome (MDS), a rare bone marrow cancer, according to BlackDoctor.org. 
Roberts told ForbesWomen's Moira Forbes in a conference appearance that her second diagnosis came on what would have been one of the highlights of her career. On April 19, 2012, ABC's "Good Morning America" achieved the No. 1 spot in morning news. "Later that day, on April 19, the same day that we're No. 1, I was told I had one to two years to live," Roberts revealed. She later added, "You can focus on the fight or the fright. I chose to focus on the fight and not the fright."
A report in The Washington Post explained that MDS is a condition in which the bone marrow doesn't produce enough healthy blood cells for the body to function. Doctors believed Roberts developed the life-threatening disease as a result of her treatments for breast cancer five years earlier.
Her sister, Sally-Ann Roberts, proved to be a perfect match as a bone marrow donor and didn't hesitate to undergo the surgery needed for treatment. "I want to be here to celebrate Robin's 90th birthday — because that will make me 98," she said (per BlackDoctor.org).
Roberts used her cancer fights to inspire others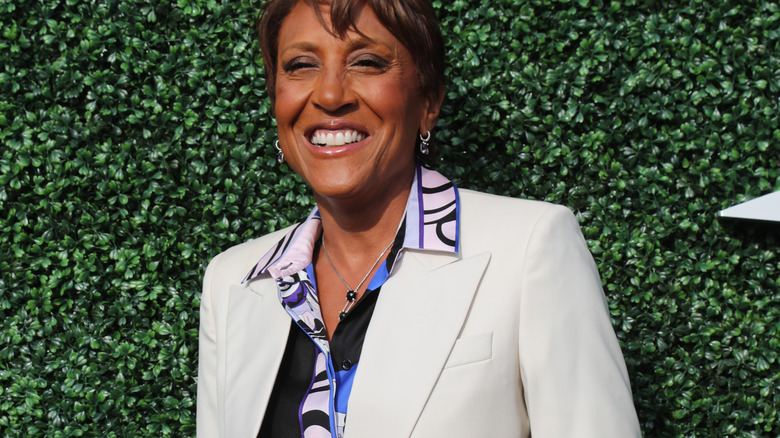 Shutterstock
Robin Roberts beat cancer twice despite the odds, and she shared her journey in a bestselling book titled "Everybody's Got Something." In the description for the book on Amazon, it shares that her mother once advised her to "make your mess your message." According to the Daily Mail, she told Dr. Oz she's now diligent about her medical checkups, and she uses her experiences to promote a message of resiliency. "I don't want to be a survivor," she added. "I don't want to survive going through something like this, I want to thrive."
She also explained that, as a journalist, she was trained not to share personal information with viewers, but she broke with the rule in 2005 when her hometown was destroyed by Hurricane Katrina and she cried on camera announcing the news. "Vulnerability. Why do we shy away from that? Why do we do that?" she asked Dr. Oz.
Still a host of "Good Morning America" in 2021, Roberts now uses her Instagram account to share frequent video messages of hope and prayer for her fans.