The Shocking Truth About Warren Buffett's Marriage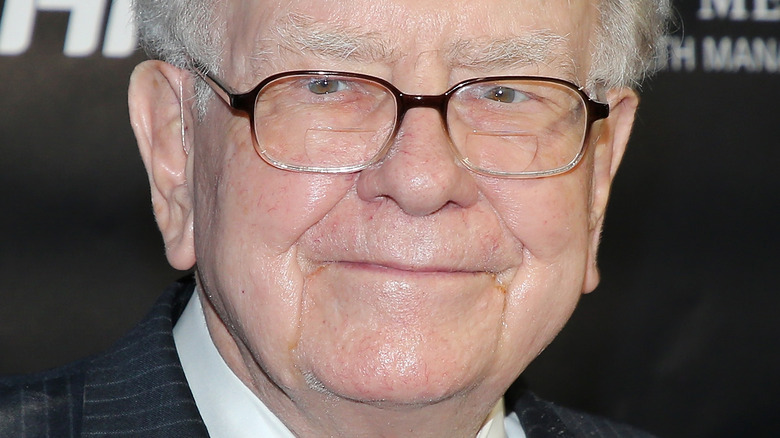 J. Countess/Getty Images
Warren Buffett is known for being a brilliant businessman and also one of the world's richest people. In fact, in 2021, he was listed as the sixth wealthiest person on Earth by Forbes Magazine with a net worth of $96 billion. That ranking makes Buffett unique indeed, but his astronomical wealth isn't the only thing that makes Buffett rare. His second marriage is also unique as it comes from unusual beginnings.
Buffett was born on August 30, 1930, in Omaha, Nebraska, and by the young age of 26 he formed his first company, Buffett Partnership, LTD, and earned his first millions. Taking a cue from his stockbroker father, he also began investing in the textile company Berkshire Hathaway and he gained controlling stock in the company by 1965. From there, Buffett never looked back and accumulated wealth beyond his wildest dreams, marrying Susan Thompson along the way. The pair wed in 1952 and stayed married until her 2004 death, raising three children during their time together (via Biography). So far his first marriage seems perfectly normal, so what turns out to be so shocking about that marriage and the billionaire's second union?
Warren Buffett and Susan Buffett had what some call an open marriage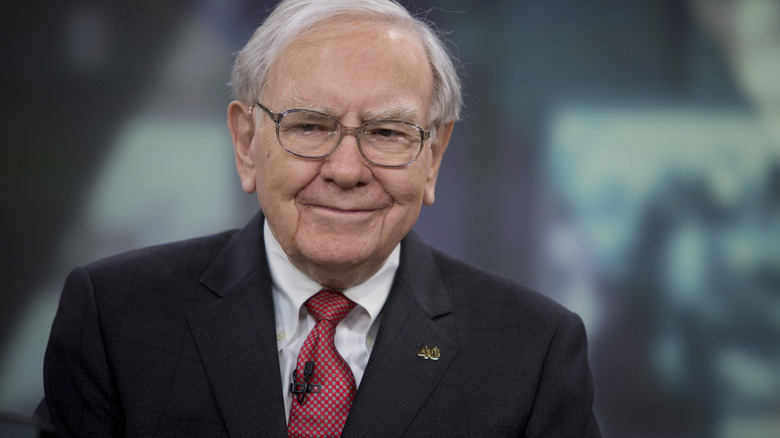 Bloomberg/Getty Images
Warren Buffett married Astrid Menks in 2006, just two years after his first wife passed away. However, he and Menks began dating in the 1970s and first wife, Susan, was perfectly fine with this. In fact, according to CNBC, Menks wasn't the first person Buffett strayed with. After Berkshire Hathaway bought a stake in The Washington Post, he struck up a flirtatious friendship with its owner, Katherine Graham.
CNBC reports that Susan was "humiliated" but that she gave her husband and Graham written permission to continue seeing one another. The pair soon began living separately when Susan made the move to California to start a singing career in 1977, but they never divorced. Buffett was reportedly devastated when she left, but he did blame himself. "It was definitely 95% my fault ... I just wasn't attuned enough to her, and she'd always been perfectly attuned to me," Buffett said, according to Insider.
A broken marriage is not quite unusual, but remaining married for decades in spite of it and the way Warren Buffett met his second wife certainly are.
Warren Buffett's first wife introduced him to his second wife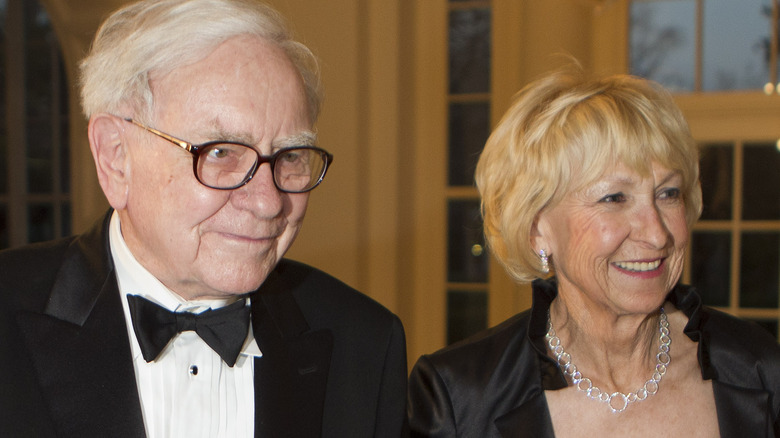 Bloomberg/Getty Images
Strangely enough, it was Susan Buffett who introduced her estranged husband to Astrid Menks in 1978. At the time, she was a restaurant hostess but eventually she became Warren Buffett's constant companion. According to the Daily Mail, Susan wanted Astrid to look after her husband after she left. For years, Astrid and Buffett lived together and remained great friends with Susan. The trio even signed all three names at the bottom of their holiday cards each year.
After Susan died of cancer in 2004, Buffett and Astrid finally planned to wed and did so in 2006 in a small ceremony at his daughter Susie's Omaha home. At the time of the wedding, Susie praised the relationship between her father and his longtime love. "She has been with my father all these years for all the right reasons," Susie Buffett told The New York Times in 2006. "I'm so thankful. She loves him and takes care of him. If Warren didn't have a cent, she'd be with him."