The Truth About Michelle Obama And Beyoncé's Friendship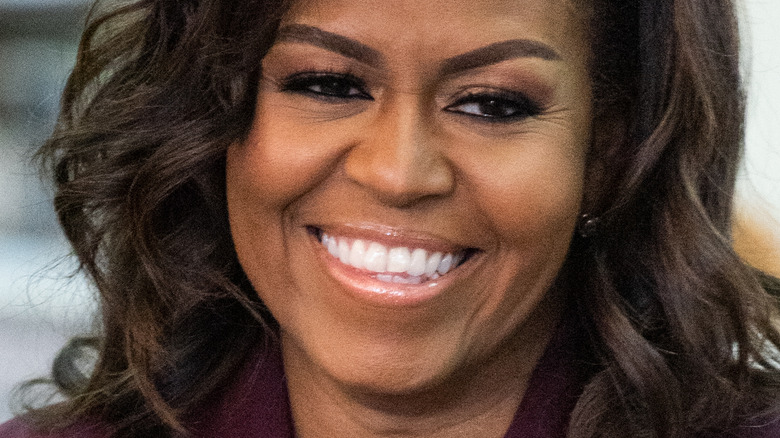 Jim Bennett/Getty Images
Out of all the celebrity friend duos we dream of hanging out with, Michelle Obama and Beyoncé definitely rank high on the list. This friendship dates back over a decade to when Beyoncé performed "At Last" at President Barack Obama's inauguration ball in 2009 (per Time).
The pair has also collaborated for the greater good, using both their platforms to maximize impact. For example, Beyoncé and Obama joined forces in 2011 as part of the first lady's "Let's Move!" campaign, which had the goal of promoting healthy lifestyles in children and preventing obesity. As reported by ABC News, Beyoncé released a video promoting the program in April 2011. In the video, the megastar breaks out her killer dance moves in a school cafeteria filled with children, encouraging them to get moving with her.
Per Time, when Obama was asked who she would choose to be if she could be anyone other than herself, her answer was (you guessed it!) none other than Queen Bey.
Beyoncé wrote a tribute to Michelle Obama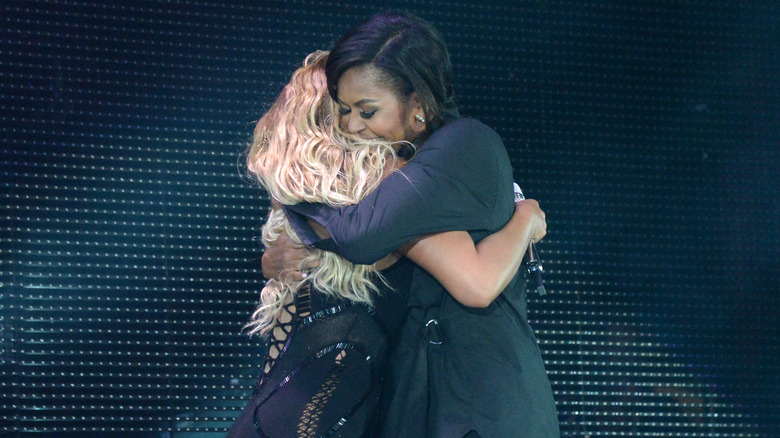 Kevin Mazur/Getty Images
In 2019, Michelle Obama was included on Time Magazine's list of the 100 Most Influential People. Beyoncé wrote the piece explaining why Obama is such an important influence on the world, and it included many personal touches that show just how close these two are.
"Loving Michelle Obama wasn't much of a choice," Beyoncé wrote in the opening sentence of the tribute. She went on to recount the day they met: "When I first met [Obama], I was embraced by a warm, regal, confident woman who possessed a reassuring calm, on the eve of President Obama's historic first Inauguration." Beyoncé went on to write about Obama's grace, ambition, empathy, and courage. "I am so grateful that my daughters and my son live in a world where Michelle Obama shines as a beacon of hope who inspires all of us to do better and to be better," she wrote in conclusion.
For her part, Obama has never missed an opportunity to sing the praises of her friend. When Beyoncé and Jay-Z went on their joint tour "On the Run" in 2018, Obama was spotted at shows in both Paris and Maryland (via Variety). And when Beyoncé's Netflix documentary "Homecoming" dropped on Netflix in 2019, Obama tweeted: "So proud of my girl! The Queen has done it again. @Beyonce, thank you for always living your truth."