Inside Michelle Obama's New Job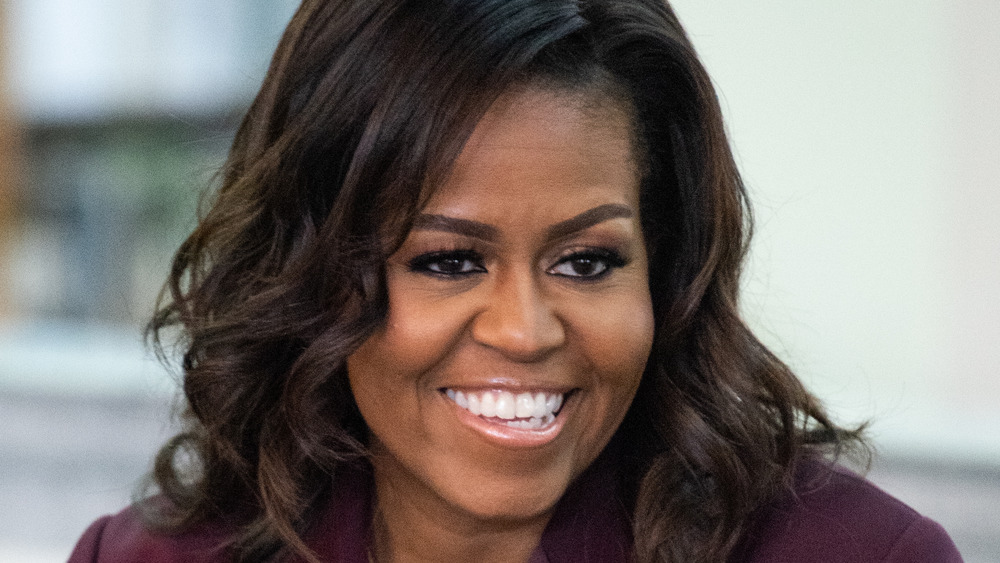 Jim Bennett/Getty Images
Michelle Obama has kept busy since leaving the White House just over four years ago. In addition to writing the bestselling memoir Becoming, the former first lady and her husband Barack Obama are working with Netflix on a slate of TV shows and films — one of which was the documentary adaptation of Obama's memoir. The pair's very first feature film won an Oscar for Best Documentary Feature (via People).
Now, Obama has another exciting Netflix project in the works: a children's TV show titled Waffles + Mochi, which uses a pair of adorable puppets to promote healthy eating habits. Obama announced the show in an Instagram post on Tuesday, Feb. 9.
"Allow me to introduce two new friends of mine: Their names are Waffles and Mochi. And on March 16, we'll be launching a new children's show on @Netflix called Waffles + Mochi," she wrote alongside a photo herself with the puppets. "It's all about good food: discovering it, cooking it, and of course, eating it."
Michelle Obama is passionate about children's health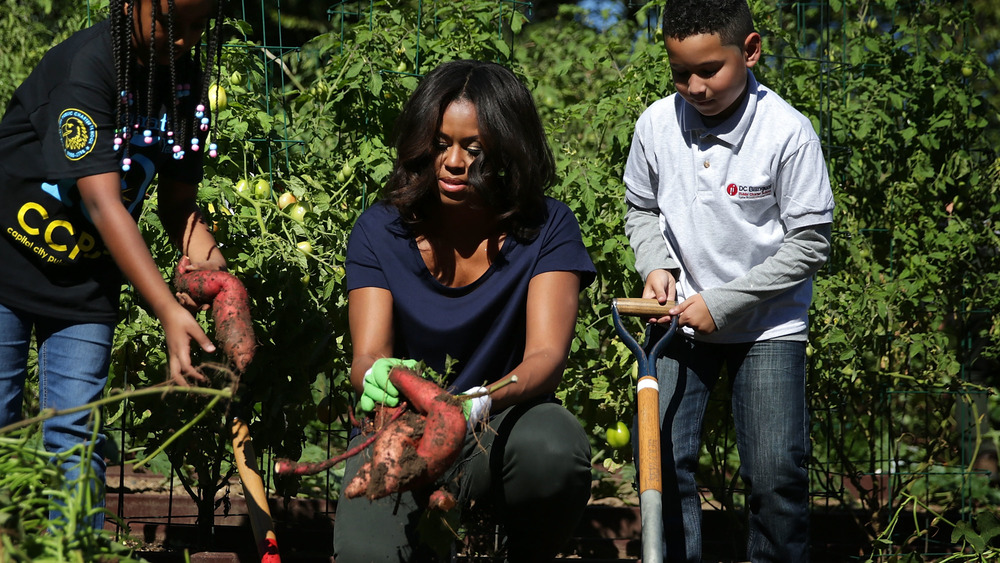 Alex Wong/Getty Images
Michelle Obama went on to summarize the Waffles + Mochi's adorable plot: "These two will take us on adventures all around the world to explore new ingredients and try out new recipes," she wrote. "Kids will love it, but I know that adults will also get plenty of laughs — and some tips for the kitchen."
Obama will play the role of a supermarket owner who helps Waffles and Mochi as they work toward their dream of becoming chefs. "Waffles and Mochi blast off on global ingredient missions, traveling to kitchens, restaurants, farms and homes all over the world, cooking up recipes with everyday ingredients alongside renowned chefs, home cooks, kids and celebrities," according to Netflix's synopsis of the show (via Delish).
It's no surprise that Obama chose this particular topic for her show. As first lady, she launched the Let's Move! initiative with the goal of putting children on a healthy eating and exercise path that would set them up for a healthy future. Obama wrote on Instagram that Waffles + Mochi is "an extension of my work to support children's health as first lady."
Waffles + Mochi will begin streaming on Netflix on March 16.