The Truth About Leona Lewis And Dennis Jauch's Marriage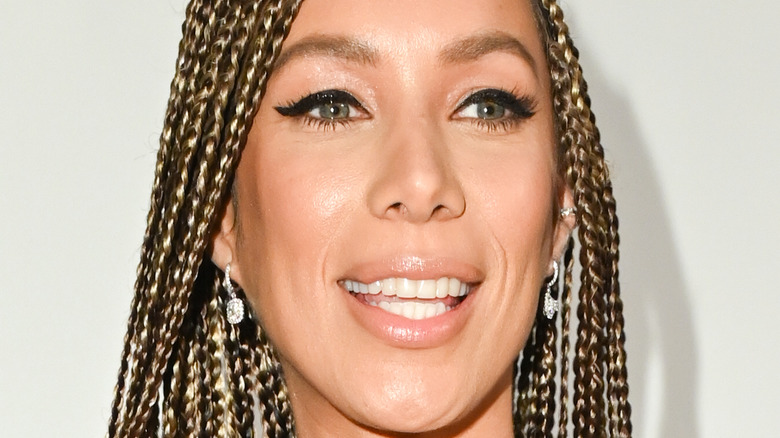 Shutterstock
Leona Lewis is a British singer known for winning Season 3 of the U.K.'s premier singing competition series "The X Factor" in 2006 (via Celebrity Net Worth). She's been nominated for three Grammys, and she's entered the hearts of people all across the world with her ballads and beautiful voice. Moreover, she's sold more music than any other "The X Factor" winner.
All of this has led to Lewis amassing a nice net worth and an evergreen career, though she's had her fair share of public backlash, too. 
It's ultimately Lewis' expanding career that led her to her current marriage. Lewis' career took off on television with "The X Factor," and as her name grew bigger, she would later return as an actress, starring in series such as "The Oath" (via IMDb). She'd furthermore go on to have bigger and better tours and performances, and all of this culminated in Lewis meeting Dennis Jauch, a backup dancer for the pop singer. Life brings us people when we need them — and at the right time — so this pairing is as cute as they come.
Leona and Dennis were together for years before marrying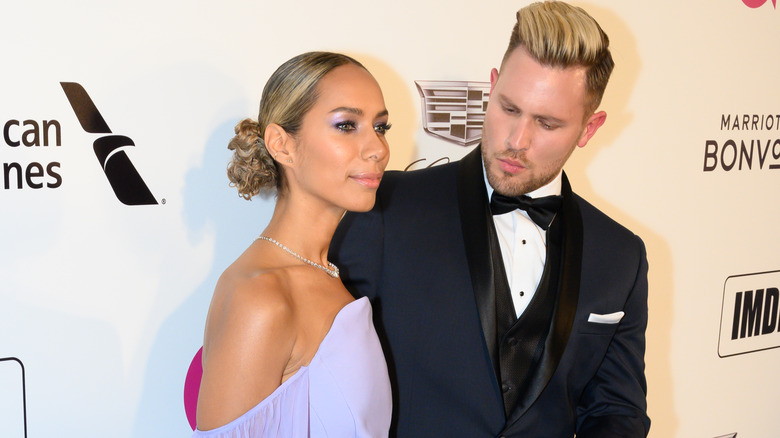 Shutterstock
Leona Lewis and Dennis Jauch married in 2019, and they were reportedly together for eight years leading up to this exchange of vows (via the Mirror). The two love birds married at a Tuscan vineyard in Italy, and according to the Mirror, Lewis referred to him as her "rock" on her Instagram Story at the time. "We're so ready to do this. Dennis is the most kind, considerate person I've ever met," Lewis said of her now-husband.
Lewis married the choreographer in a ceremony that made "the most beautiful day," per People. Originally intended to be an outdoor wedding, the ceremony moved inside when an electrical storm hit, but Lewis and Jauch remained positive. According to People, the singer later stated, "I feel like we were meant to be in that space." In fact, Simon Cowell was even supposed to be in attendance but couldn't make it due to his "Britain's Got Talent" obligations. 
Jauch's prior dance and choreography work on television includes "Dancing with the Stars," Germany's "Deutschland sucht den Superstar," and "The World's Best," according to his IMDb page, and now he's dancing into a new life with Lewis evermore. This all comes after the two met in 2010 when he first joined Lewis for The Labyrinth Tour per the Mirror. The outlet adds that the two had on and off moments, such as a three month break in 2012, but the two always found each other again. Now, they'll have each other forever.