Freddie Mercury's Net Worth At The Time Of His Death May Surprise You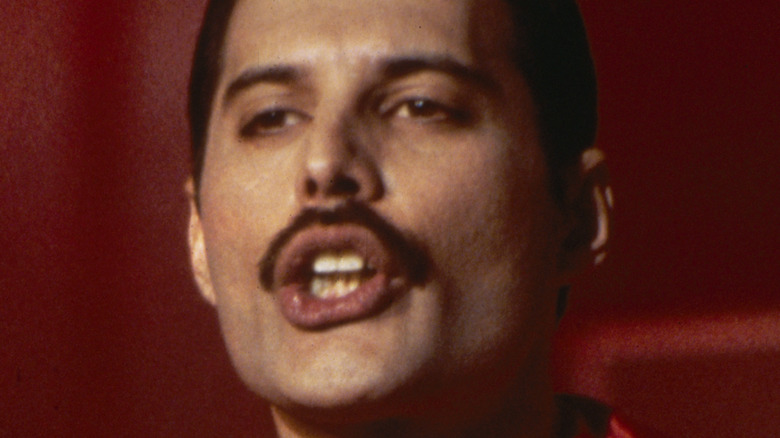 Dave Hogan/Getty Images
Freddie Mercury, the singer and composer with the versatile booming voice and four-octave range, found his love for music in boarding schools in the 1950s and parlayed that love into a unique and phenomenal career that allowed him to lead a lavish rock star lifestyle.
Born Farrokh Bulsara on September 5, 1946 in Zanzibar, Mercury was sent to boarding school in Bombay when he was only eight years old. This is where he studied piano and found his gift for playing, composing, and singing. He even joined his first band called The Hectics before returning to Zanzibar in 1963 just before a revolution sent the family fleeing to London in 1964. (via Biography).
When Freddie Mercury made the move to London, he met two men who would change his life. Drummer Roger Taylor and guitarist Brian May, along with bassist John Deacon would eventually form the band known as Queen in 1971. With unique harmonies and expressive voices, Queen released its first self-titled album in 1973 and followed it up with "Queen II" in 1974, according to Biography.
Fans never knew what they were going to get from Queen. Would it be a ballad, a rock song, or the beginnings of heavy metal? That curiosity and the band's versatility led them to sell more than 90 million albums worldwide, according to Chart Masters.
Rumors about Freddie's life caused controversy for Queen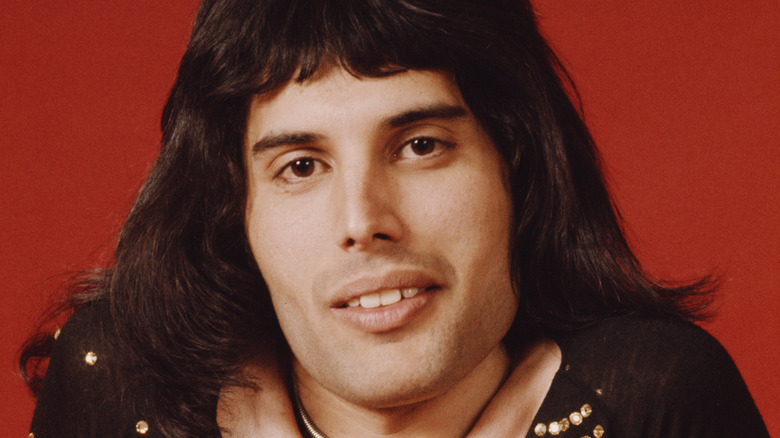 Michael Putland/Getty Images
The year 2021 marks 50 years since Queen came to be after John Deacon joined the band, completing this quartet of musicians (via Express).
Despite a run that produced a string of hit singles, including "We Are The Champions," "Crazy Little Thing Called Love," "Don't Stop Me Now," and the epic operatic track, "Bohemian Rhapsody" (via Celebrity Net Worth), it was Freddie Mercury's lifestyle and the suspicions that he was gay in an era when homosexuality was still not widely accepted that caused the band's problems after their initial success, according to Rolling Stone. In 1984, Queen also made headlines for the decision to play in apartheid South Africa, which was considered a daring move at the time. 
However, the band made brief comeback in 1985, revealing the appeal of Queen despite several years of not producing hit music. That comeback was a performance at the Live Aid concert at England's Wembley Stadium (via Rolling Stone), which was produced to help African countries stricken by famine. That concert helped give Queen legendary status for decades to come and was recreated for the 2018 biopic of Mercury's life, aptly titled "Bohemian Rhapsody."
Freddie expressed himself in music amassing large wealth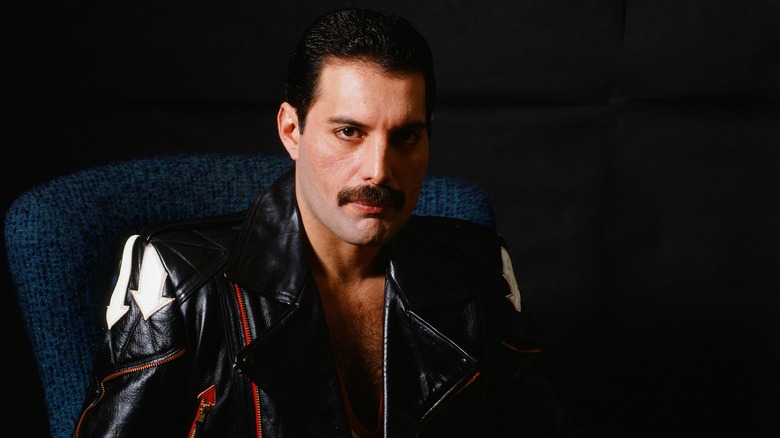 Koh Hasebe/shinko Music/Getty Images
After the Live Aid performance, Freddie Mercury went on to produce several solo albums, including "Mr. Bad Guy." He also took a turn at opera with famed opera singer Montserrat Caballé on an album titled "Barcelona" (via Billboard). In 2021, Queen guitarist Brian May recalled his friend and band mate and how he dealt with his insecurities through music. 
"He had a very private side to him Freddie and he faced up to his insecurities by building himself in the way he wanted to be," May told Absolute Radio (via Express). "Freddie was always expressing himself in rather daring ways, inside is this rather insecure person and on the outside was a warrior that he was building himself into."
When Mercury died from AIDS-related complications in 1991, the musician owned real estate that would be worth $40 million in 2020 when adjusted for inflation. With another $13 million in liquid assets, at the time of his death, Mercury was worth between (an inflation-adjusted) $50 million and $60 million, according to Celebrity Net Worth.