The Truth About Whether Or Not Puffy Sleeves Are Back In Style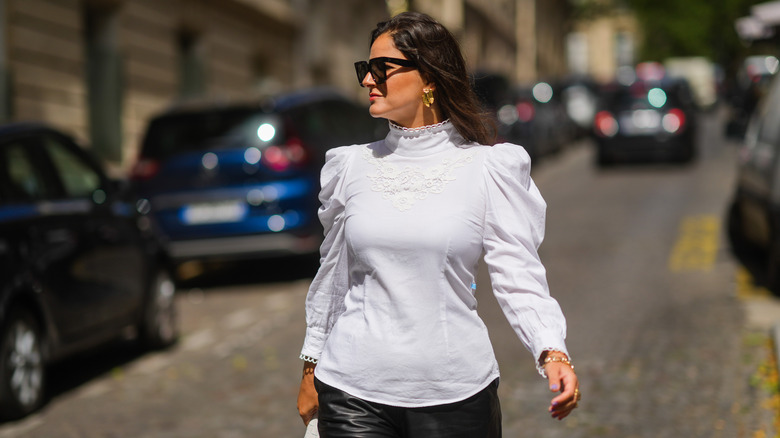 Edward Berthelot/Getty Images
It's impossible to argue, puffy sleeves are as iconic as they are well, puffy. Puffy sleeves have been around for quite some time. You may have remembered seeing these billowy sleeves in the pages of your history books growing up. This fashionable detail traces back to Europe from the 14th to the 17th century. King Henry VIII sported a pair of power puff sleeves. As did Elizabeth I (via the Fashion Institute of Technology).
Fast forward into more recent history and Princess Diana made them iconic in the '80s when her wedding dress boasted larger-than-life puffy sleeves. They appeared again when both Rachel and Monica touted puff sleeves on their prom dresses in "Friends" (via Stitch). We see that they have been around for centuries and graced the shoulders of some pretty powerful cultural figures. But are they really back in style today?
After much research and a lot of afternoons spent sitting in the park people-watching, it appears puffy sleeves have absolutely made a comeback.
Puffy sleeves are certainly back. But did they ever really leave?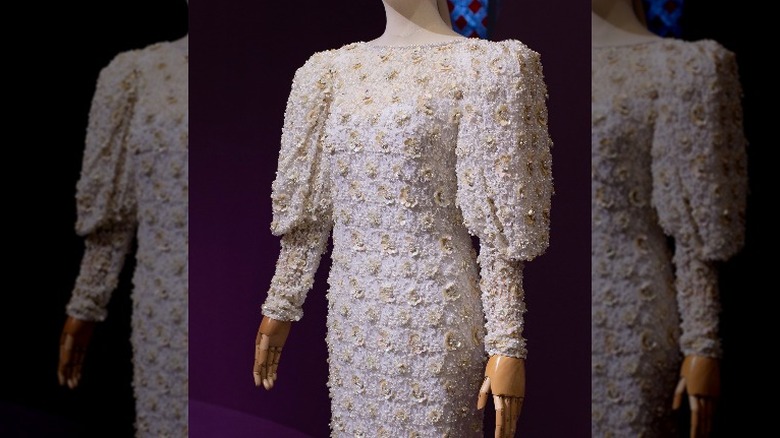 Shutterstock
First spotted trending again back in 2019, the powerful puffy sleeve even appears to have survived the pandemic. Fall/winter 2020 collections of some of the biggest names in fashion, including Fendi, McQueen, Rodarte, and JW Andersson all made the puffy sleeve a staple part of their runway looks (via Vogue).
"Exaggerated puff sleeves is a silhouette that has dominated in recent years, and is set to continue and become even more prominent in 2021," explains fashion editor Emma Spedding. Adding, "From dresses with huge ballooned shoulders at Loewe to trench coats with gathered sleeves at Altuzarra, get ready for even more shoulder action this year" (via Who What Wear).
If you haven't accidentally bumped into a puffy sleeve on the subway or in line at your favorite coffee shop, then just wait. It is bound to happen as they appear to be only growing in popularity. And considering how many times they've popped up throughout the centuries on important figures in history, we have to ask ourselves: Have they made a comeback, or have they really been here all along?