The Trendy Fashion Detail That You Probably Already Have In Your Closet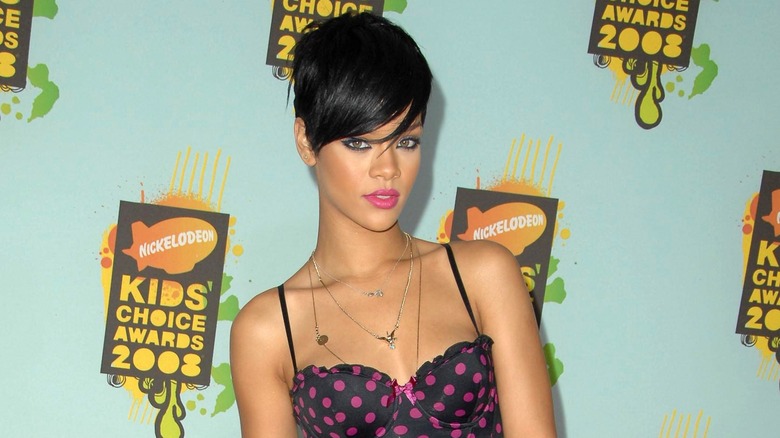 Shutterstock
We love a good trend that has been revived from a previous decade. The 1960s gave us the trending mini-skirt, and the 1980s gifted us the magnificently revived puff-sleeve. Resurrected items from decades past bring with them a certain sense of nostalgia, as well as the added bonus that they may still be in our closets. Sure, they might have been forgotten about and jammed way in the back, but get ready to blow off the dust. Straps and strings indicative of the 1990s and 2000s — just think of our queen Rihanna and all her glorious early 2000s fashion moments — are making a comeback in a major way, and we couldn't be more thrilled about it.
This trend can be a DIY success or a constant work in progress, but the numerous exposed straps and strings we saw in the early 2000s are popping up everywhere. Want to know how to incorporate this design detail into your existing wardrobe? The first crucial tip is to not combine them with other pieces that are already loud and demanding attention on their own (via InStyle).
If you don't want to DIY this trend, consider wearing strappy undergarments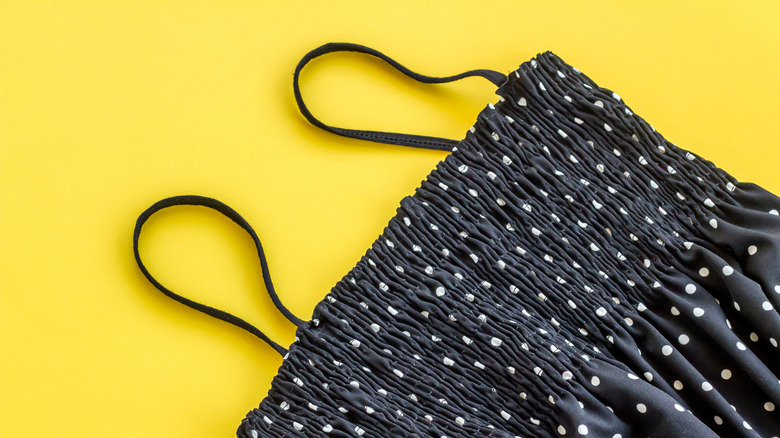 Shutterstock
If you don't have the straps or strings floating around in your closet, then you may have to take a trip to wherever you store your shoes. Shoelaces can be worked into this current trend in many ways. Try using a pair of boot laces to make some detailed straps around your midriff when you are wearing a crop top, or use the shoelaces to rework a regular long-sleeved top into a backless halter (via TikTok).
If you're not in the mood to DIY it, then consider pairing a g-string bra with your backless sundress or with a low cut blouse (via Who What Wear). We're all about the skimpy lingerie and are just grateful the peek-a-boo thong trend appears to have died out completely, and hasn't come back with straps and strings. An excellent bonus about this revived style detail is that it doesn't have to be expensive. You can use your shoe laces, dig through your storage, or make your own by cutting up an unused shirt or pair of pants. We're all about this fashion trend! And are happy to report it has managed to strap and string its way back to the present.