The Sad Reason Coco Gauff Won't Be Competing At The Tokyo Olympics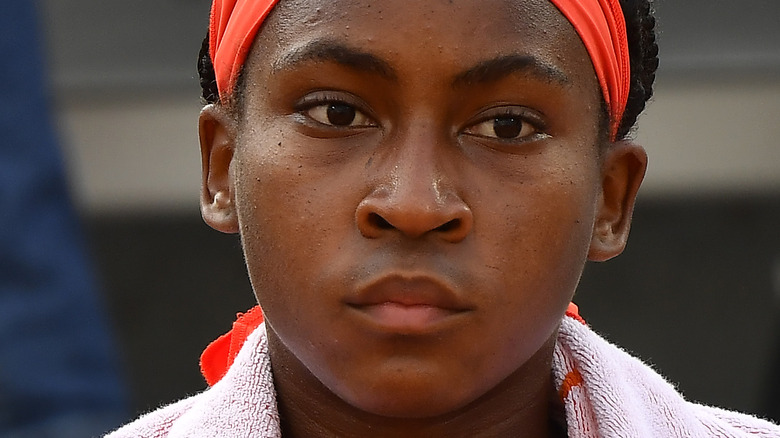 Aurelien Meunier/Getty Images
The 2021 Tokyo Olympics may go down in history for all the news that occurred before the opening ceremonies. For starters, the event was postponed from last summer due to COVID-19 restrictions across the globe. (For top athletes, a year can mean the difference between a gold medal and a flop performance.) Then, all outside spectators were banned from the Games just days before they began, because the Delta variant of the coronavirus is spiking in Tokyo (via Reuters). So the only way to witness the breathtaking and record-breaking athletic achievements will be via TV and livestream. 
In the latest chapter of Olympic drama, one of Team USA's hopes for medaling this year will have to set her sights on the 2024 Games. Cori "Coco" Gauff, the 17-year-old tennis sensation, tweeted on July 18, "I am so disappointed to share the news that I have tested positive for COVID and won't be able to play at the Olympic Games in Tokyo. It has always been a dream of mine to represent the USA at the Olympics, and I hope there will be many more chances for me to make my dreams come true in the future." 
Gauff, one of the youngest tennis players ever picked for the Olympics, had been on the public radar for several years, beginning with her victory over Serena Williams in 2019 (via People). She has reached the fourth round at Wimbledon twice, and recently made it to the quarterfinals of the French Open. 
Fans wonder if Coco Gauff could have prevented her disqualification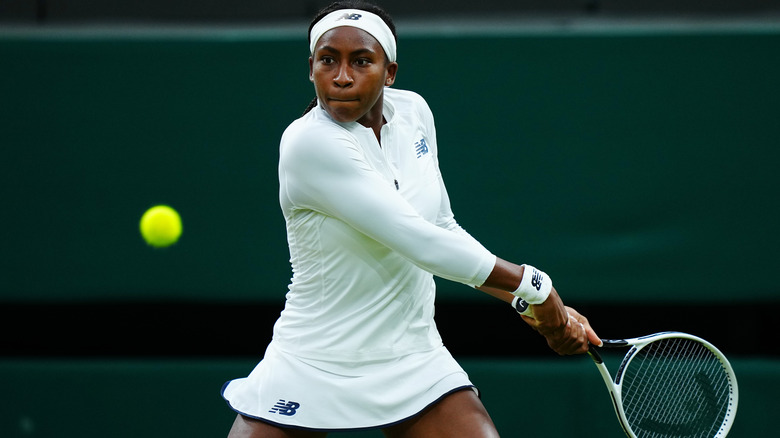 Mike Hewitt/Getty Images
Tennis fans were crushed to hear that the teen phenom would be missing out on her Olympic dream. But they were also shocked to learn that Gauff might have been unprotected against the virus. As of this writing, it wasn't yet known whether she had gotten one or both vaccinations (via Forbes). One Twitter user commented, "You are young and we hope you are well. Very sorry your dream ended because, we all assume, you were not vaccinated. That's not on you — it is on your parents and your team of coaches. Please make a video urging young people to get vaccinated." Other commenters noted that Gauff may well have gotten the shot and still contracted the virus with less severe symptoms.
This is only the latest in the pre-Olympics disappointments for Team USA. Several weeks ago, blazing-fast track runner Sha'Carri Richardson was suspended from the Games after testing positive for THC, the active ingredient in marijuana. Serena Williams took herself out of the running for Tokyo for reasons she chooses not to disclose (via NBC). This paves the way for lesser-known competitors to go for gold, but it's still a blow for fans hoping to see their idols in action.
Despite her setback, Gauff is a good sport. She ended her tweet by writing, "I want to wish TEAM USA best of luck and a safe Games for every Olympian and the entire Olympic family."