The Truth About Whether Or Not Low-Rise Jeans Are Back In Style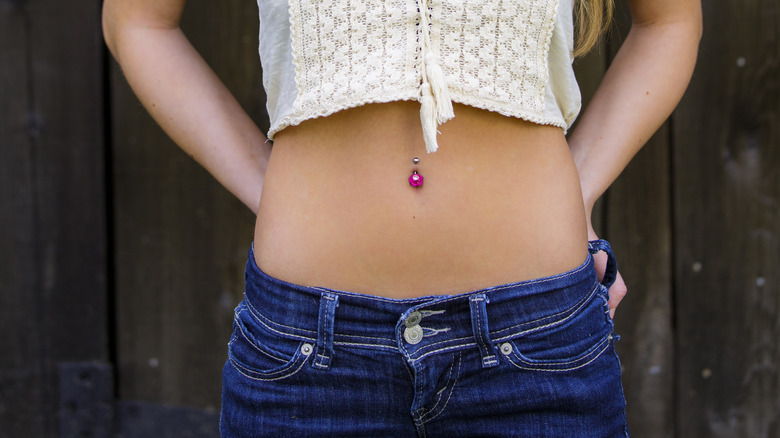 Shutterstock
If you were young in the late nineties and early aughts, you undoubtedly remember virtually every female singer in every music video on TRL wearing low-rise pants so impossibly low that how they stayed up while the wearer danced appeared a miracle of modern science. And what was worse: we all wore them, too. 
Thong underwear peeking up from underneath our pants was just par for the course, and unless you had a perfectly flat midsection, you probably thought the little bit of flesh hanging over the tight, low waist of those jeans meant you were fat. And the media of the day? It probably agreed with you. Remember the emergence of the term "muffin top?" Yeah. Gives us PTSD, too. 
So it's no surprise that when Vox announced the return of this long-dead fashion trend, they did so with a headline that read, "Low-rise jeans are back. Don't panic."   
Low-rise jeans are back. But there's an upside.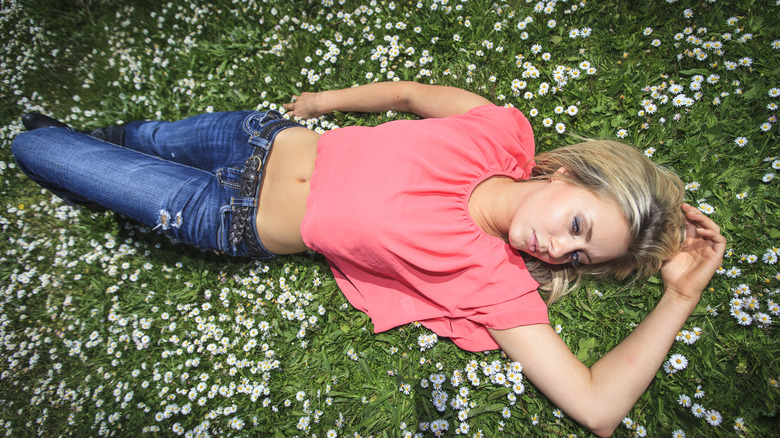 Shutterstock
As one TikToker explained to anyone who was either too young or too old to remember or understand the havoc that low-rise jeans wrought on millennials' body image, "If you were anything above a size 2, you were fat. Millennial women learned that through their most formative years, when they were children and teenagers ... they see this trend come back and it's a trigger" (via Vox). 
Nonetheless, low-rise pants are, without a doubt, gaining major traction. In May, thredUP saw a 50% increase in search for low-rise jeans, compared to the same spring timeframe of the previous year. "Love it or hate it, there's no denying that more people are trying out low-rise denim again," Kesha Linder of threadUp told Refinery 29 .
Fortunately, however, as Refinery 29 points out, this new incarnation of the low-rise pant isn't exactly the same as we remember it. Some of the styles that have been spotted on the runway and on the street are baggy and loose, rather than skin-tight or flare-legged. Further, according to Vox, many fashion bloggers and TikTokers who are touting the low-rise jean are also doing so with body-positive ideas in mind, suggesting pairing the pants with long tops rather than requiring a bare midriff. 
So the bottom line is: yes, they're back! But no, you don't have to like it (or wear them). High-waisted options are still also in-vogue if you'd rather not relive your teen years.