Where To Buy The Exact Clothes Ruby Wears On Good Girls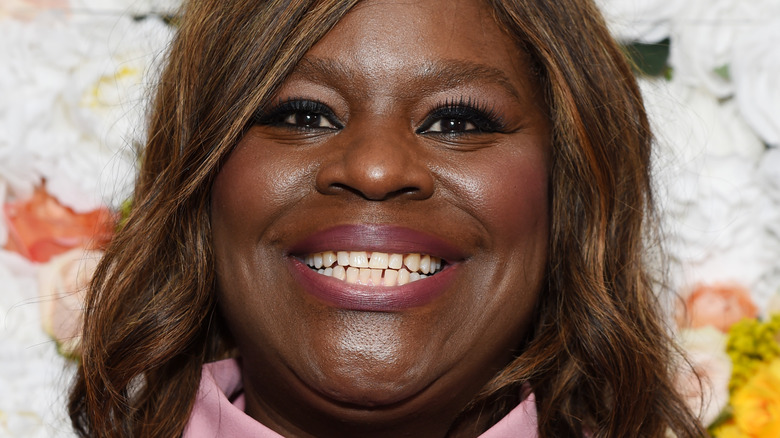 Amanda Edwards/Getty Images
So, you just started watching "Good Girls" and are immediately obsessed. Trust us, you're not the only one. Ever since the series premiered in 2018, it's been a hit, even soaring to the top spot on the Nielsen streaming chart (via Hollywood Reporter).
The series stars comedian Retta, "Mad Men" alum Christina Hendricks, and the voice actor Mae Whitman. Although Hendricks and Whitman definitely keep things interesting, it's Retta who steals the show. The comedian plays Ruby Hill, a mother of two who does anything — including breaking the law — to provide for her family (via IMDb).
Aside from being the comedic relief, Ruby is also the best character on the show (okay, we're being a bit biased here, but still). Not only does she fight tooth and nail to find the money for her daughter's medicine, but she's dressed well doing it too! Who said criminals can't look good?
From nice patterned blouses to cozy sweaters, here are all of the fabulous clothes Ruby wears on "Good Girls."
You may have seen one of Ruby's outfits on a different show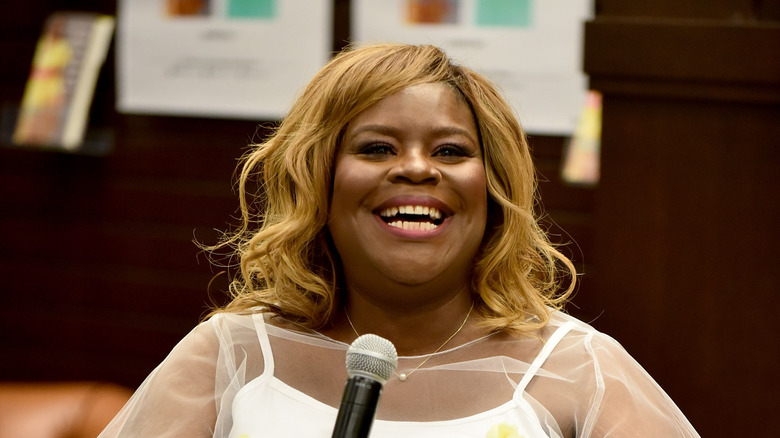 Brandon Williams/Getty Images
Thanks to the website WornOnTV, you can find most of Ruby's outfits in real life. Though she's dirt-poor — which is the whole purpose of the plot, to be honest — she continuously slays, always wearing nice and stylish clothing.
One article you should definitely consider buying, or at the very least looking at, is the black striped sweater designed by the eminent Jessica Simpson (via WornOnTV). It's basic, but also chic — the perfect shirt to wear on outings with your kids or hangouts with your friends.
However, if you're going for something a little bit fancier, there's also Ruby's geometric print blouse she wore in the "Good Girls" Season 2 courtroom episode, per WornOnTV. The Micheal Kors blouse is so popular that Meghan McCain even wore it on "The View." Told you Ruby has great style!
Also: Can you believe her pajamas are also stylish? She wears a fashionable floral pajama set designed by Charter Club in the first season, WornOnTV revealed. No matter what she's doing — cooking dinner for her family or robbing a grocery story — Ruby is looking good.