All The Skin Treatments You Should Be Booking For The Fall And Winter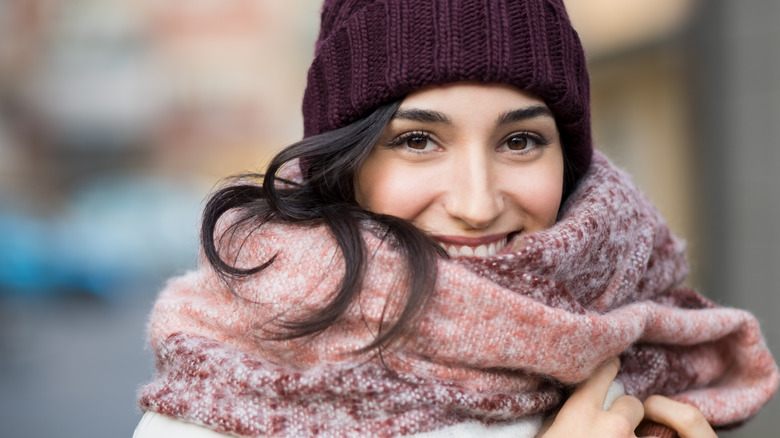 Shutterstock
When the colder seasons like fall and winter hit, the skincare focus often shifts from sunscreen and lightweight serums to moisturizing treatments to protect from the whipping winds and the drying heating systems. For instance, reputable publications like W Magazine reliably publish rundowns of the best self-treatments to beat dry, dull winter skin, including masks like Klur Supreme Seed Mask and Sisley Paris Velvet Sleeping Mask just to name a few. 
But what if we told you that experts on skincare treatments suggest professional skincare approaches in the fall and winter that still address the sun, even though your face likely won't be seeing much of it for several months? According to Byrdie, you should consider booking an appointment with a reputable aesthetician for treatments that break the skin barrier, as that is the best way to correct sun damage and pigmentation. But which treatments do this, and how do you know what's right for you?   
Choosing a winter skincare treatment that works for you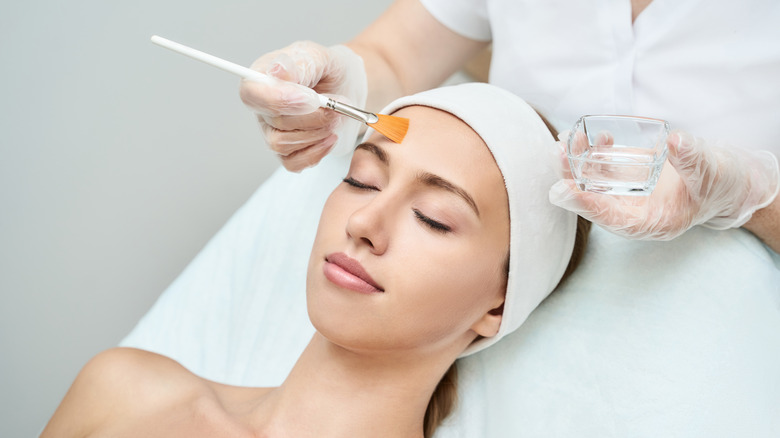 Shutterstock
As far as professional treatments that break the skin barrier, Shereene Idriss is an NYC-based, board-certified dermatologist explained to Byrdie that micro-needling and ablative and non-ablative Fraxel treatments are your best bets, as they "break your skin barrier either microscopically or macroscopically." While this can sound scary, all it means is that these treatments are able to reach deeper than serums or surface-level treatments alone. 
If you are wanting to start of slow and simple, Idriss recommends an appointment with a resurfacing device called a non-ablative Fraxel, as it requires no downtime and can be used in successive appointments to create a slow, steady build up that delivers longterm results.  
This is not to say that you should ditch your winter moisturizing routines and treatments! In fact, according to Healthline, keeping your skin properly moisturized with good, emollient ingredients like ceramides and hyaluronic acid is a surefire way to protect it and keep it healthy during the cold, harsh months. Think instead of these treatments as additional tools in your arsenal, rather than something to replace the tried and true staples of your winter skincare.