Why Prince William Has Reached Out To Comfort These Famous Soccer Stars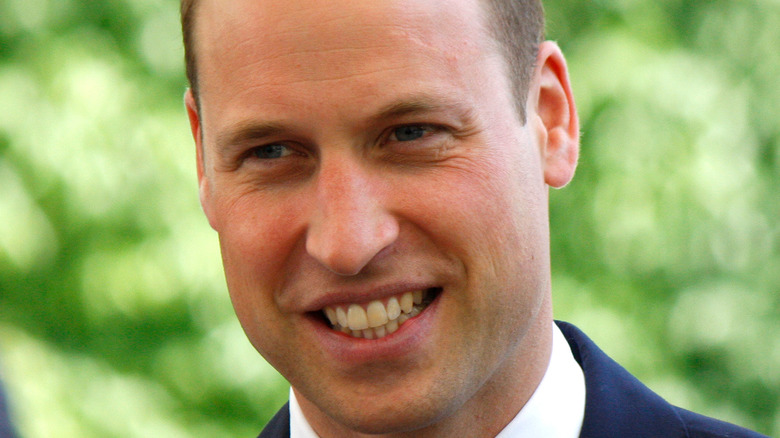 Shutterstock
Prince William is a known soccer fan. The Duke of Cambridge often shows his support for England's team and was there to cheer them on as they competed in the European Championship against Italy (via Town & Country). The game marked the first time that England had made it to the finals match in over 50 years, and fans, including William and his young son, Prince George, were enthusiastic about cheering on their home team. England put up a good fight but ended up losing the close match, which ended in a penalty shootout.
Following the loss, William was seen consoling George, who looked visibly saddened over his team's defeat, per Hello Magazine. For his part, William also tweeted about his own sadness over the loss. "Heartbreaking. Congratulations @Azzurri on a great victory. @England, you've all come so far, but sadly this time it wasn't our day. You can all hold your heads high, and be so proud of yourselves — I know there's more to come," he wrote.
After the match, the Black England team members were subjected to hateful and racist speech on social media. Bukayo Saka, Marcus Rashford, and Jadon Sancho were all subjected to racist remarks online after they missed their penalty kicks during the championship game. The racial abuse caused an outpouring of support by many and was mentioned in statements from England's Football Association, Prime Minister Boris Johnson, and even William himself.
Here's what Prince William said after the English footballers received racist attacks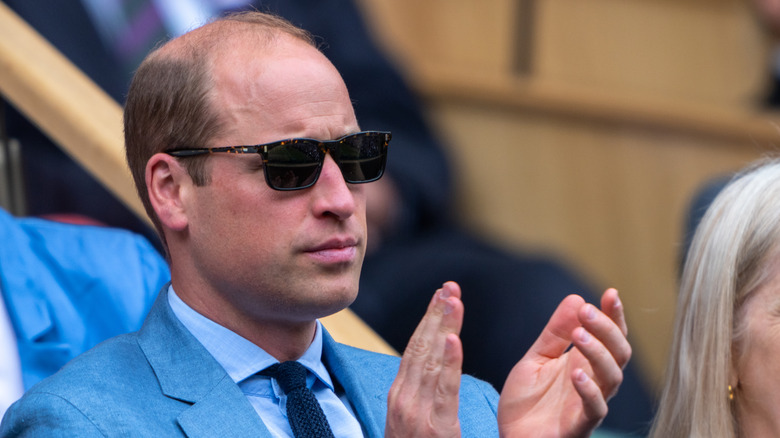 Pool/Getty Images
Prince William quickly commented on the racist attacks against the Black England team members via his Twitter account, writing, "I am sickened by the racist abuse aimed at England players after last night's match. It is totally unacceptable that players have to endure this abhorrent behaviour. It must stop now and all those involved should be held accountable." 
Now, William is said to be offering comfort and support to the players and even headed to Wembley Stadium to address the athletes in the locker room. Sources tell The Daily Mail that William has been focused on supporting the players and having "private conversations" with them following the online racist attacks.
The Duke of Cambridge has been very outspoken on cyberbullying in the past, and has made it one of his most passionate causes to help alleviate the cruel hate speech online. The Guardian reports that he spoke out about the responsibility that social media companies have to help protect their users from cyberbullying in 2018. 
William called for companies to "reject the false choice of profits over values" during an impassioned statement. "Technology companies still have a great deal to learn about the responsibilities that come with significant power," he declared. Of course, William won't be able to stop online hate speech alone. However, his outspoken support of the England players may be a step in the right direction.