The Real Reason Prince William Had To Comfort Prince George In Public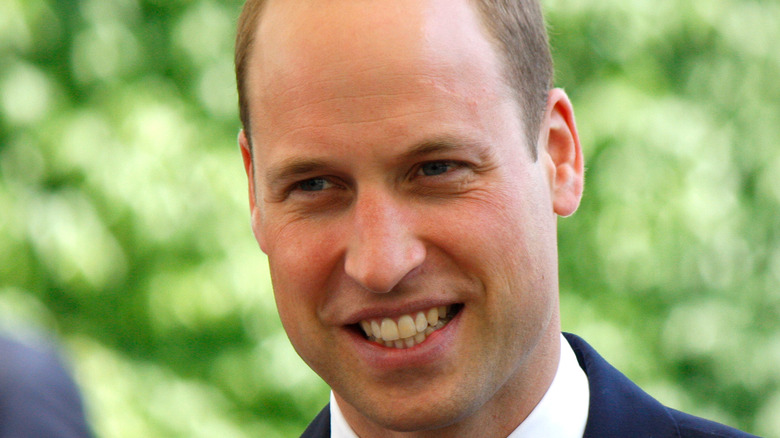 Shutterstock
It's well known that Prince William and Kate Middleton are sports fans. The two make a point of regularly attending athletic events, and they've started bringing their oldest son, Prince George with them when they do so. In fact, Prince George recently accompanied his father to the Euro Finals to see England take on Italy in soccer.
Unfortunately for Prince George and the English team, Italy won the match in penalty kicks. And like a lot of young children who are rooting for their favorite team, Prince George had a pretty big reaction to the loss and needed his dad to tell him it would be okay.
Photos of Prince George wearing an obviously disappointed expression were shared on social media following the results of the match (via People). While it was tough for the young prince's team to lose, his dad definitely understood how he felt. Prince William wrote on Instagram, "Heartbreaking. Congratulations @azzurri on a great victory. @england, you've all come so far, but sadly this time it wasn't our day. You can all hold your heads high, and be so proud of yourselves — I know there's more to come. W."
People around the world supported Prince George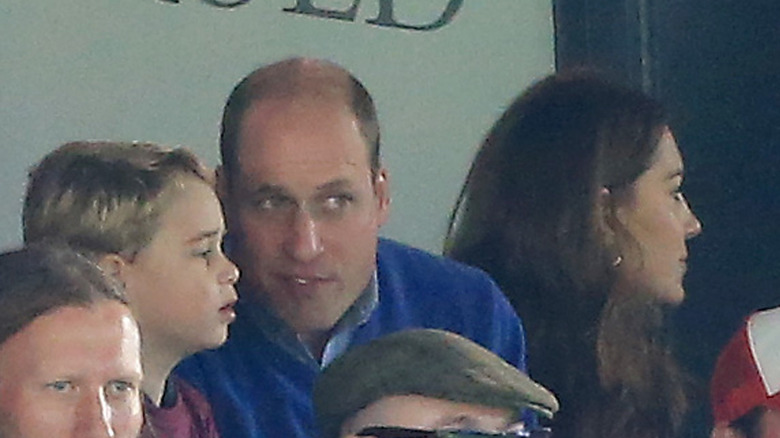 Stephen Pond/Getty Images
Luckily, there are lots of people who understand exactly how Prince George felt following England's loss. Several people on Twitter shared photos of the despondent child and added their own captions that showed they were right there with him, noted People. One person commented on Prince William's Instagram post, writing, "Prince George's sweet little face. Definitely an introduction to what it's like to be an England supporter."
Another noted that it was great to see the family having fun despite the loss. "It was pure fun seeing Prince George and the Duke of Cambridge so happy! There will be better times for the Three Lions" (via Instagram).
Hopefully, Prince George will get to enjoy many more victories from England in the future. As one Instagram commenter noted, his joy during the game made the whole thing more fun. "Prince George's face when England scored was the best part of the game, priceless."