The Truth About Salma Hayek's Ethnicity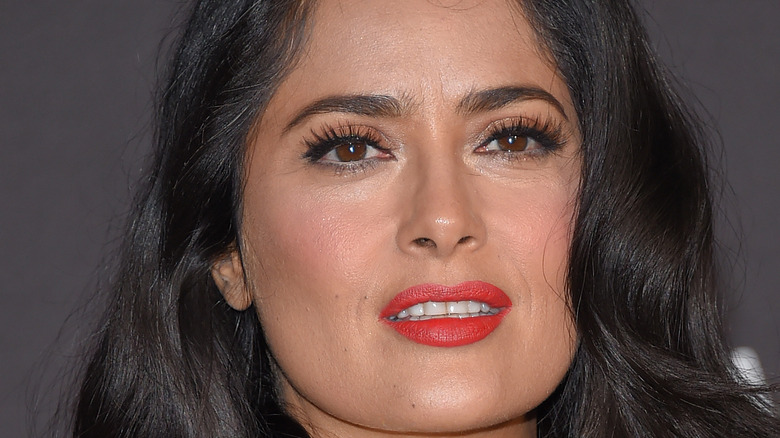 Shutterstock
You don't need us to tell you that Salma Hayek is an icon. Hayek started in telenovelas and films in her native Mexico before making the move to Hollywood in her mid-twenties, going on to become one of the biggest names in the acting world. Her role as the legendary artist Frida Kahlo in the 2002 movie "Frida" — which she also produced — earned her plenty of plaudits and nominations and awards, but she's been known for her work across numerous movies and TV shows, including "Desperados," in which she got her big break. She's also noted for being the executive producer of the ABC comedy-drama "Ugly Betty" (via IMDb). 
Now a naturalized United States citizen who is known for her activism and charity work across the world, Hayek turns heads but many don't know what her ethnicity is even if they're aware she was born in Mexico. She might have played Kahlo, who was born to a German father and half-indigenous, half-Spanish mother (via CNN Style), but Hayek's own heritage is a little different. 
Hayek is Lebanese and Spanish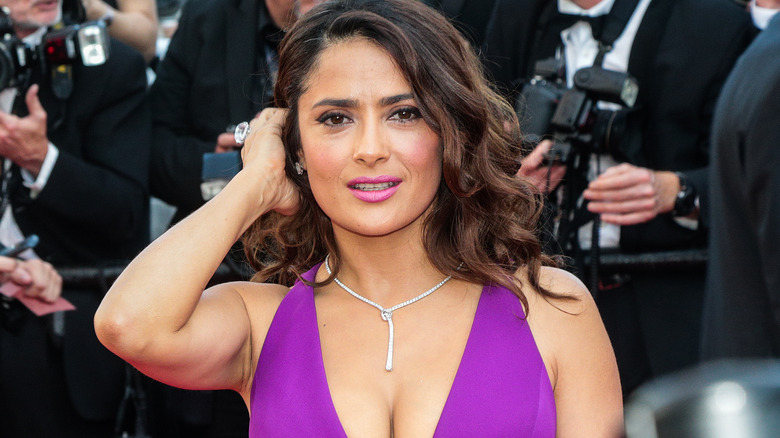 Shutterstock
Salma Hayek was born in the city of Coatzacoalcos in the state of Velacruz on the coast of the Gulf of Mexico. Her mother is a Mexican of Spanish descent, while her father is a Lebanese Mexican whose ancestors hail from the town of Baabdat (via Reuters). 
However, she's long had ties to the U.S. too. At the age of 12, she began to attend the Academy of the Sacred Heart in Louisiana (via CheatSheet) and moved to Hollywood in 1991 for her career — revealing that she was temporarily in the country illegally after her visa expired (via NME). Now, she's married to French businessman François-Henri Pinault, with whom she has a daughter (via Pop Culture.)
There are a number of people with Lebanese heritage in Mexico, including Carlos Slim (via Investopedia) — formerly the world's richest man and the richest person in Latin America — while elsewhere in the Americas people of Lebanese descent include Colombian singer Shakira (via Biography) and American actress Zoe Saldana (via Gulf News).