Salma Hayek Shares The Secret To Her Happy Marriage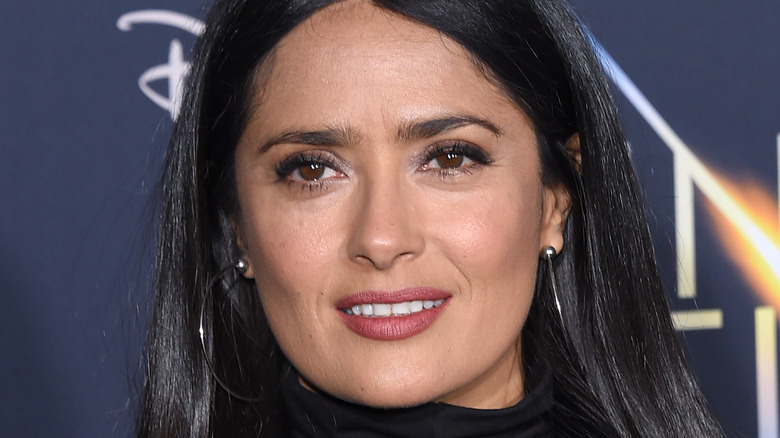 Shutterstock
Acclaimed actress Salma Hayek has been married to her billionaire husband Francois-Henri Pinault for over a decade (via Elle). Despite many claims that the Academy Award winner married the fashion mogul for his money, Hayek insists that they married for love. 
In an interview with Dax Shepard's podcast "Armchair Expert," the "Bliss" star revealed that when she met Pinault she thought, "This guy is so foxy, the confidence, his eyes, he's so good looking and charming." She also added that her husband makes her a better person.
According to PopSugar, the pair have one child together and appear to be more in love now than ever before. Hayek frequently posts sweet shots of her husband for her 18 million Instagram followers to enjoy. In a May 2020 post, she shared a photo of herself kissing her husband in honor of his birthday. Hayek captioned the image, "Happy birthday my love" in English, Spanish, and French — in honor of her husband's native language. 
In June 2021 interview with Jada Pinkett Smith for her Facebook Watch series "Red Table Talk," Hayek revealed her best advice for sustaining a happy marriage.
Selma says the key to a happy marriage is kindness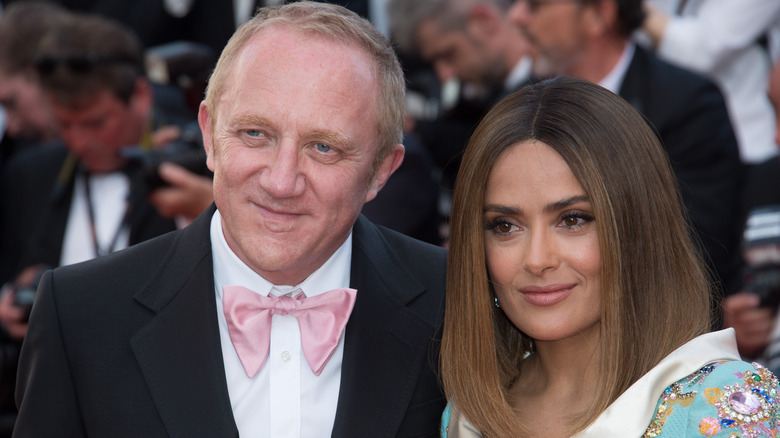 Shutterstock
In the June 23 episode of the Facebook Watch series "Red Table Talk," Salma Hayek shared that the secret to a successful marriage is kindness. 
The actress explained that throughout her 12-year marriage to Francois-Henri Pinault, the happy couple always focus on their problems rather than blaming one another. She explained, per People, "When there is conflict, we put all the energy in solving the problem – never finding who to blame or, 'You should have done this or that.' No. All our energy goes into, 'How do we solve this?' "Hayek also added that in applying this strategy, the couple has never said anything mean to one another and neither person harbors any resentment toward the other.
During the interview, the "Frida" star also shared her parenting tips. "I've been learning to get out of the way ... to let them be who they are," Hayek revealed. "To give them the chance to take the chance to be unique. And that is not easy. And when you give them a voice, the first person they use it [on] is you." Though Hayek later added, "Empowerment also comes with understanding boundaries. Good mothers are always gonna wonder, 'Am I doing the right thing? Did I do the right thing?' Always, because we care. And because we want to be our very best for you."