The Best-Selling Accessories Of All Time On SHEIN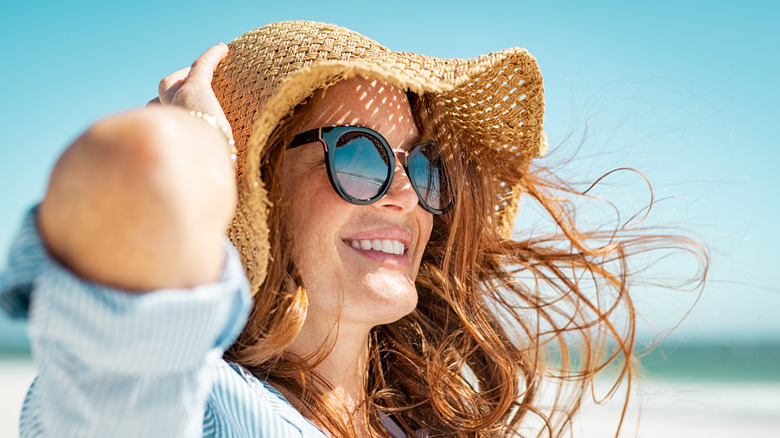 Shutterstock
Online shopping giant SHEIN — which was founded in 2008 in Nanjing, China, by its American-born CEO Chris XU — is known for selling some of the cheapest apparel on the internet (think: $2 tops, $6 skirts, and $20 dresses). The brand, which is mostly geared towards Gen-Z and younger millennial consumers, has grown so successful in the last 10 years (their revenue has increased by more than 100% annually for eight years in a row, per EqualOcean) that talks about expanding into physical shops have been in the works since February 2021, according to Forbes.
Aside from the insanely low prices, another reason the company is so alluring to consumers is the fact that their apparel and accessories are always on trend, per Forbes. They continuously update their website with new gear (sometimes adding as many as 100 new products a week), all the while maintaining their affordability. 
We have covered SHEIN's top ranking items in the past (click here for their hottest-rated clothing), but this time we have decided to shine a light on their best-selling accessories to help you add a little something extra to your looks. 
These hair accessories are not to be missed out on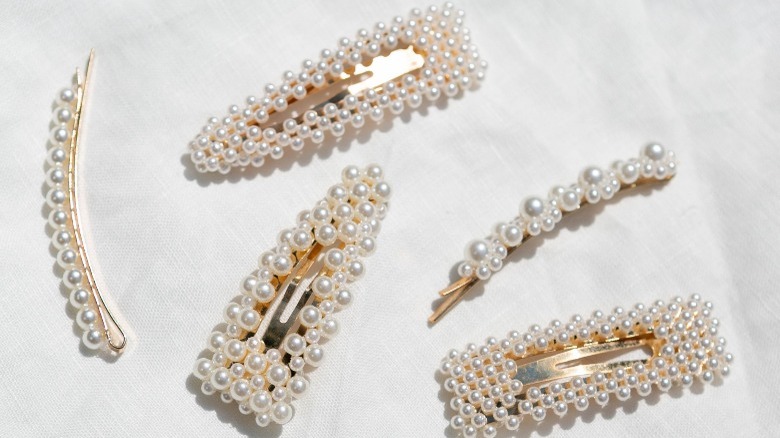 Shutterstock
Hair accessories are awesome not only because they can make your look stand out, but they can also really tie your outfit together. Furthermore, they can give your locks a more polished appearance if you've, let's say, avoided washing them for a few days (no judgement!). First up on our list is the 1pc Random Faux Pearl Decor Hair Clip ($1.50). This large snap clip features faux pearl detailing and will transport your locks to the '90s in the best way possible. Plus, many celebs like Kendall Jenner and Ariana Grande have been rocking them lately, per Allure. 
Second on our list is the Metal Claw Hair Clip ($1.50). You've probably seen your favorite Instagram influencers sporting one of these as they become all the rage recently, via Nylon. This minimalistic metal clip from SHEIN, in particular, is not only chic but super easy to wear. Last is the Chenille Twist Headband ($4). Keep your hair out of your face this summer with this baby pink twist headband. It's practical and cute, what more could you ask for?
These sunnies are must-haves this summer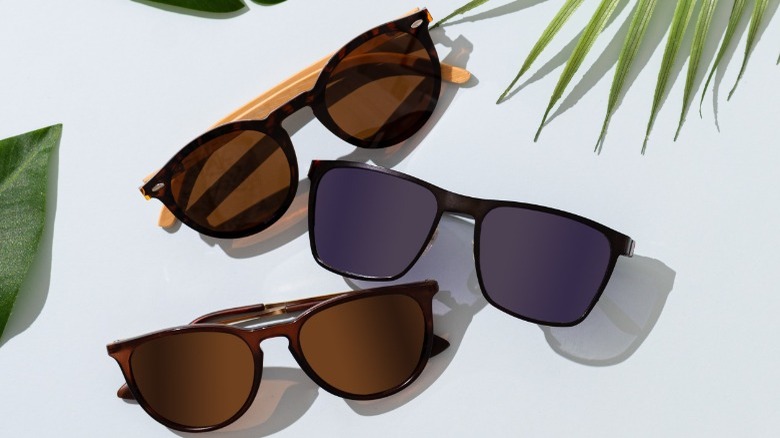 Shutterstock
Sunglasses not only protect your eyes from UVA/UVB rays, they also add something special to your outfit. However, we know that picking the right shades can be hard, so here are our favorites from SHEIN. Starting off the pack is the Rimless Square Frame Sunglasses ($6). Bring your favorite teenage Mary Kate and Ashley look to life with these boho-chic square sunnies, which come in an assortment of pastel colors to match all of your pretty outfits. 
Next is the Retro Oval Sunglasses ($5). These black shades with a metal frame (everyone needs a pair!) are the perfect way to complete your goth-girl looks this summer. Pair them with a black dress and your favorite combat boots (because we know the warm weather won't stop you from wearing them anyways). Finally, we have the Flat Lens Cat Eye Sunglasses ($7). These cat eye sunglasses feature a gold frame and light brown lenses, making them the perfect "cool" accessory for your daytime adventures.