Could The 2020 Olympic Games Be Canceled?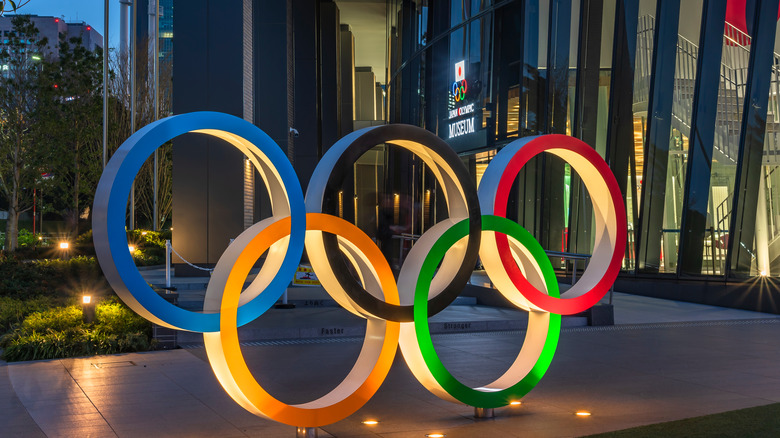 Shutterstock
Top athletes from around the world — including Americans Simone Biles, Megan Rapinoe, and Katie Ledecky — have arrived in Tokyo for the 2020 Olympic games, which were postponed last year due to the COVID-19 pandemic. But the virus is still wreaking havoc, with several American athletes having to drop out of the games because they had tested positive, including WNBA star Katie Lou Samuelson, tennis pro Coco Gauff, basketball player Bradley Beal, and gymnast Kara Eaker (per New York Daily News).
And now a growing number of people staying in the Olympic village have tested positive for the virus. In addition, the city reported 727 new COVID-19 cases earlier in the week, "the 30th straight day the tally was higher than the previous week," according to the Associated Press. As a result, several major sponsors have pulled out of covering the opening ceremonies.
This has led to concerns that the 2020 Olympic games could be scrapped altogether. In fact, the head of the game's organizing committee refused to rule out the possibility. "We can't predict what will happen with the number of coronavirus cases. So we will continue discussions if there is a spike in cases," said Toshiro Muto (per ABC News). "We have agreed that based on the coronavirus situation, we will convene five-party talks again. At this point, the coronavirus cases may rise or fall, so we will think about what we should do when the situation arises."
American athletes are ready to compete in Tokyo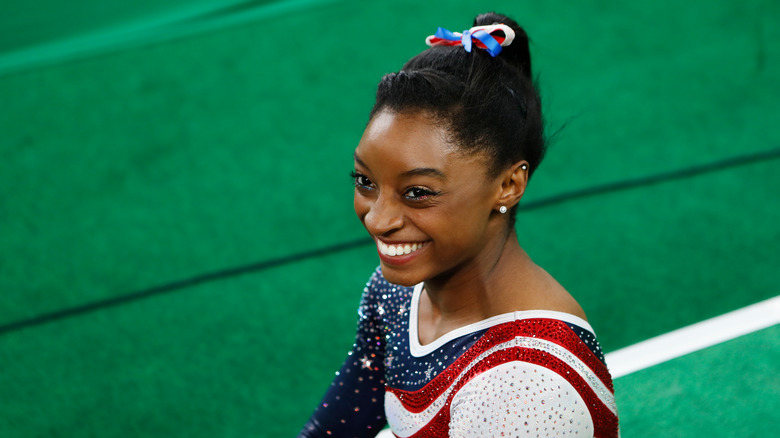 Shutterstock
Despite concerns that the 2020 Olympic games could be canceled, the more than 600 American athletes who have made the journey to Tokyo are ready to compete. Simone Biles, who plans to retire from competitive gymnastics after the games, has admitted she had her doubts about participating in the 2020 Olympics after the event was postponed last year because of the pandemic. "I just sat there and I was like, 'I really don't know how I'm going do this.' Pushing through those trainings when I had in my mind, 'In three months I'll be done,' it's like, how do you push back for another year?" Biles said in an interview with "60 Minutes" (via CBS News).
And soccer star Megan Rapinoe said in early 2021 that she and her teammates would be "devastated" if the games were canceled. "That would be awful. Personally, I'd be devastated. A lot of my team-mates would be devastated to miss out fully on a major championship because I don't think it would be postponed again," she said (per Euro Sport).