Why A Royal Expert Thinks Kate Middleton And Prince William Are Charming The Public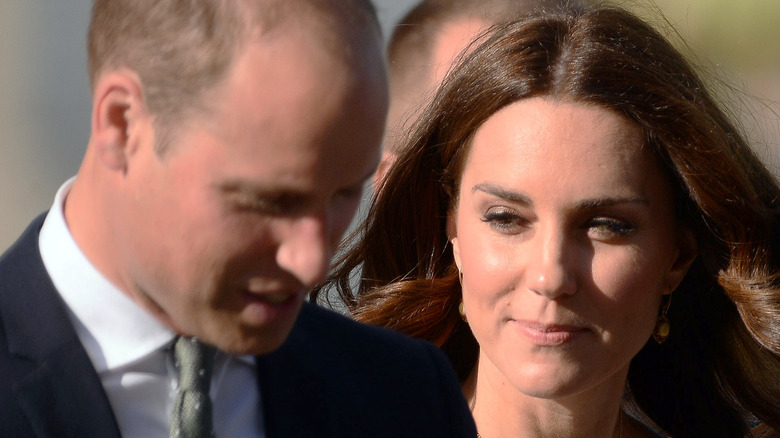 Shutterstock
Prince William and Kate Middleton are beloved by millions. However, due to the rift between William's younger brother, Prince Harry, and his wife Meghan Markle, the Duke and Duchess of Cambridge may feel like they need to change how the public sees them. The Daily Star previously reported that the Cambridges are currently revamping their public image. It all started with an Instagram name change and the launch of their new YouTube channel and continues to play out in the types of posts that the couple are sharing via their social media pages.
Recently, William and Kate have been sharing more intimate moments in their lives and also allowing themselves to be seen in a more casual light. They've shared sweet videos of them playing with their three children, and even a photo of Kate receiving her COVID-19 vaccination while wearing an understated top and a pair of jeans.
"It feels very much their account, their own curated content ... This, I think, is a continuation of this really personal touch they are trying to bring on their social media. There's less of a gap between them and the members of the public, or at least that's the intention," royal expert Omid Scobie said during his "Heirpod" podcast earlier this year. he added. It appears that William and Kate may be looking to give fans a fresh take on their lives and the royal family, but why?
Are William and Kate competing with Meghan and Harry?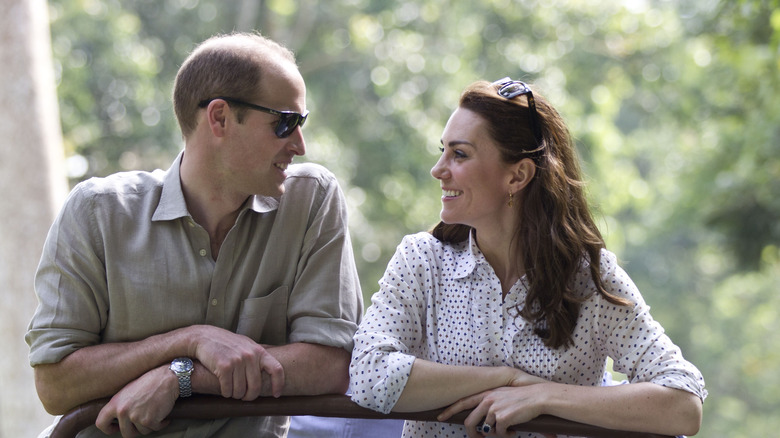 Wpa Pool/Getty Images
The Daily Star reports that Prince William and Kate Middleton may be "sending secret messages" to Prince Harry and Meghan Markle among the royal family's rift. Royal expert Duncan Larcombe revealed that he believes the Duke and Duchess of Cambridge are looking to charm the public in order to win favor over Meghan and Harry. "William and Kate are definitely on the charm offensive right now — and it's working," Larcombe told Closer, adding that William's recent condemnation of racist comments towards the London football team was very important. "While William has always spoken out against racism, his statement this time was really powerful and especially relevant after Harry and Meghan's accusation about the royal family."
Larcombe went on to admit that the Cambridges often stay quiet and classy during tough times. However, they're now beginning to use their voices, which could be a way for them to compete with Harry and Meghan, who are known for speaking their minds to the public. "William and Kate have kept a dignified silence but now they're letting their actions do the talking. It's almost as if they're sending a secret message to Harry and Meghan saying, 'We're going to keep going, we're still here, we're not backing down, we're carrying on.' It's a message to Harry that life continues — with or without him," the royal author added. It appears that William and Kate may be looking to fight fire with fire when it comes to defending their family.