The Surprising Friendship Between Bette Midler And 50 Cent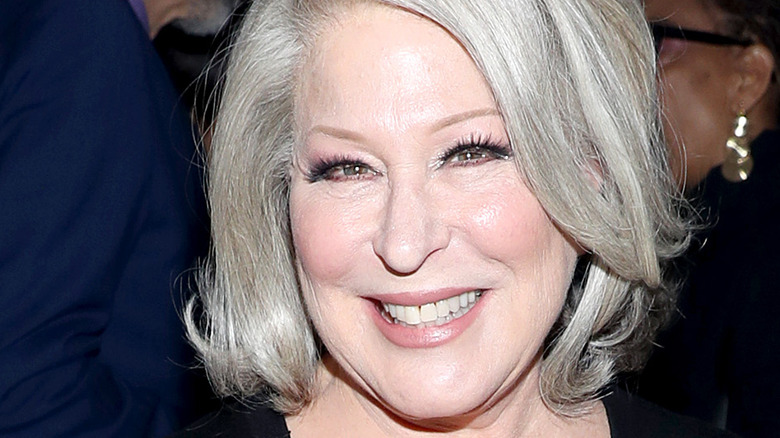 Bennett Raglin/Getty Images
When you think of famous celebrity friendships, we're willing to bet that 50 Cent and Bette Midler aren't the first twosome that spring to mind. Hawaiian-born actress and singer Midler and New York City-born rapper 50 Cent might not seem like the most natural of friends, but they actually get on pretty well (via AmoMama). Real name Curtis James Jackson III, 50 Cent's iconic hip hop might be rather different from Midler's traditional vocal pop sound, and they might have been born almost thirty years and thousands of miles apart, but they've managed to remain firm friends over the years. 
The unlikely friendship stems from Midler's work on the New York Restoration Project (NYRP) — founded by Midler in 1995 — which saw the actress striving to refurbish abandoned parks in lower-income NYC neighborhoods. Fifty, who was raised in the NYC neighborhood of South Jamaica in Queens, worked alongside her in 2008, launching The Curtis "50 Cent" Jackson Community Garden in the borough (via NYRP), and the pair have stayed in touch ever since. 
They met through charity work in NYC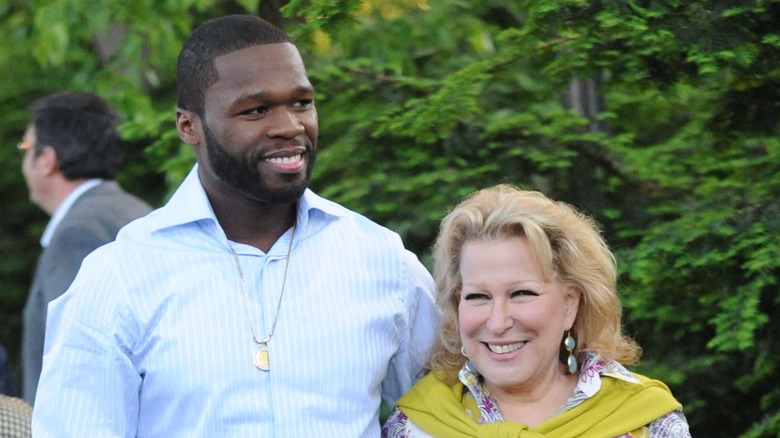 Brad Barket/Getty Images
How did Bette Midler manage to get 50 Cent involved with her project? Back in 2008, she revealed that she "called and nagged him ... His G-Unity foundation gives a million dollars away every year in grants to non profits all over the city ... They're just brilliant" (via People). A year later, they met up again for the annual Restoration Project spring picnic. Midler hinted at a potential musical duet between the two and described their relationship (via XXL) as being between "little Jewish lady and the great big rapper." She added, "He's such a doll ... I love him. He's gorgeous," 
They aren't shy of posting about their friendship on social media. In 2014, 50 Cent took to Instagram to share a snap of himself with Midler, which he captioned "Bette milder [sic] is on my list, of my favorite people in the world." Then, in 2018, the "Hocus Pocus" star posted a throwback tweet in which she reminisced about the creation of the Community Garden with the "ever handsome" Fifty.
Another thing that unites the pair is their criticism of former President Donald Trump. She's long been one of Trump's most fervent celebrity critics (via Variety), while 50 Cent — after briefly endorsing Trump which resulted in a subsequent telling-off from ex-girlfriend Chelsea Handler — went back on his support and has been known to endorse Democratic presidential candidates (via NME).